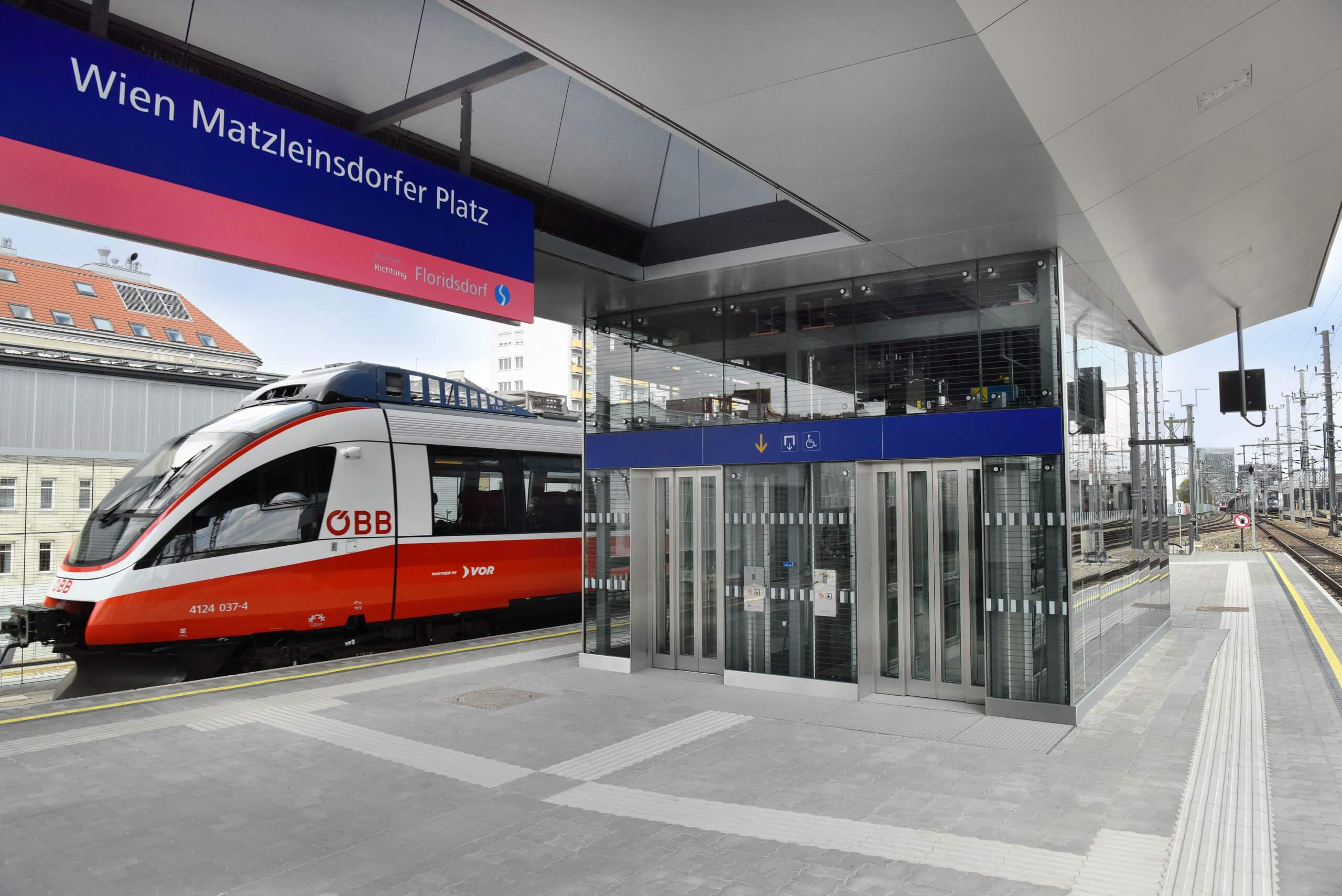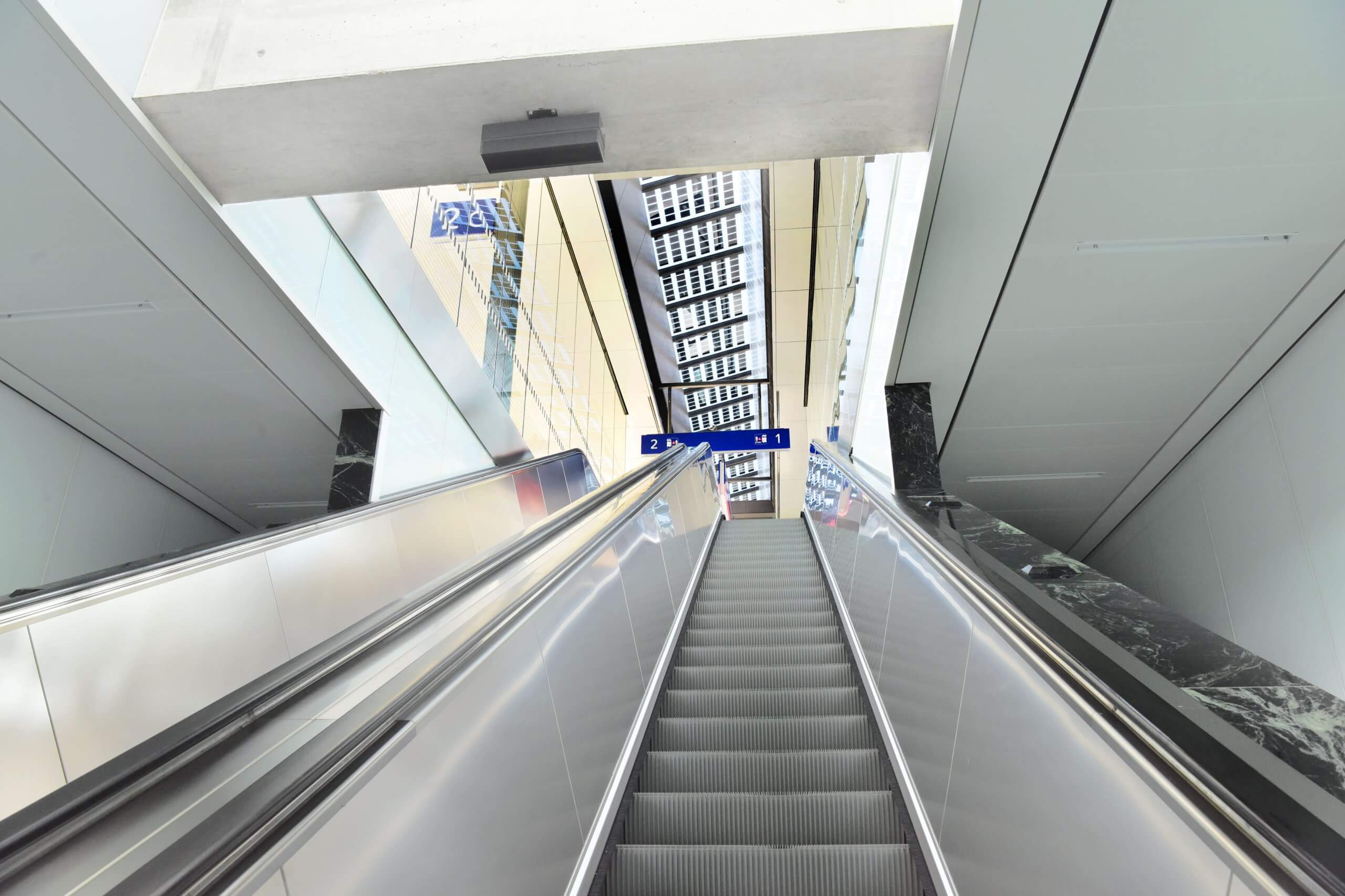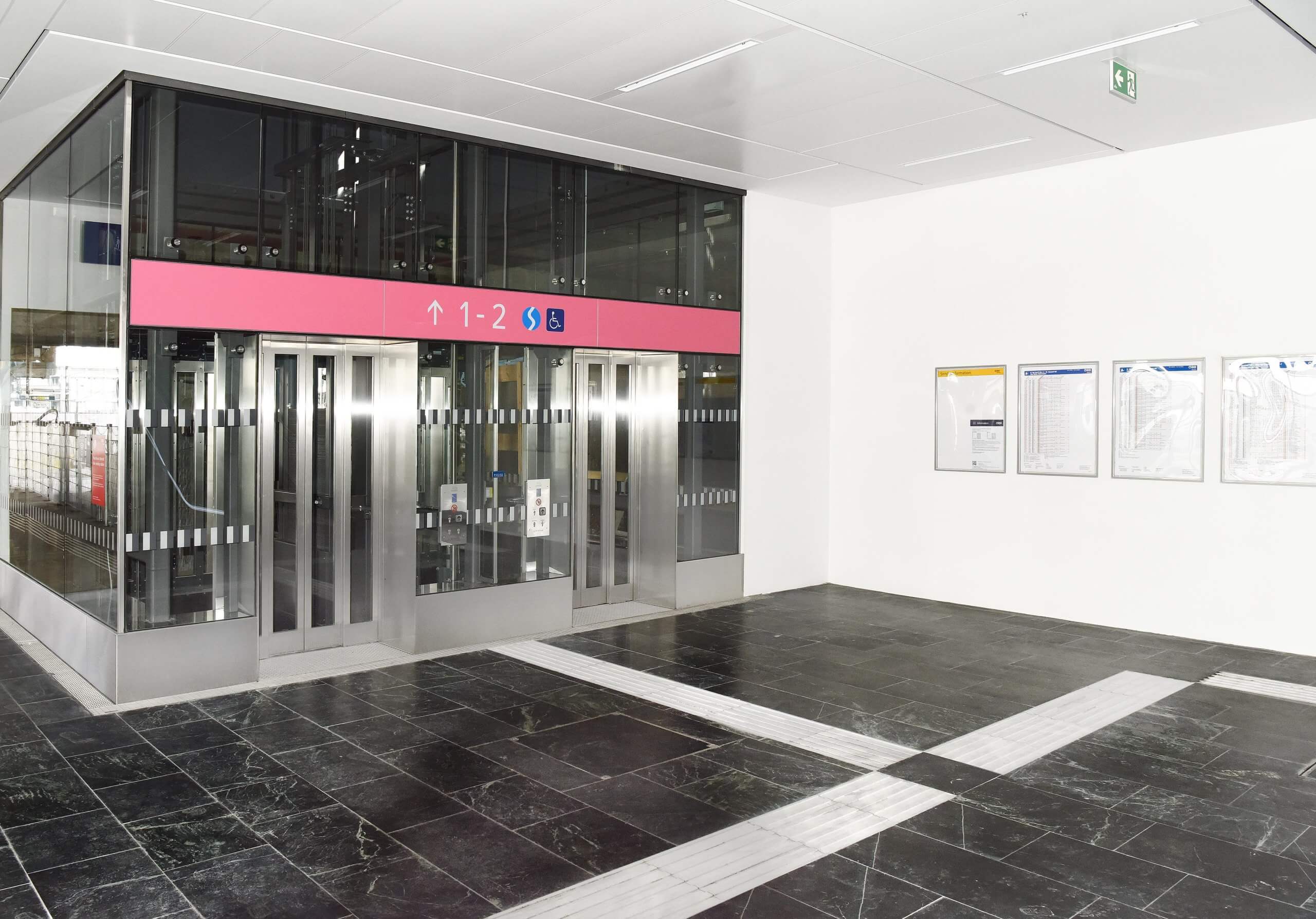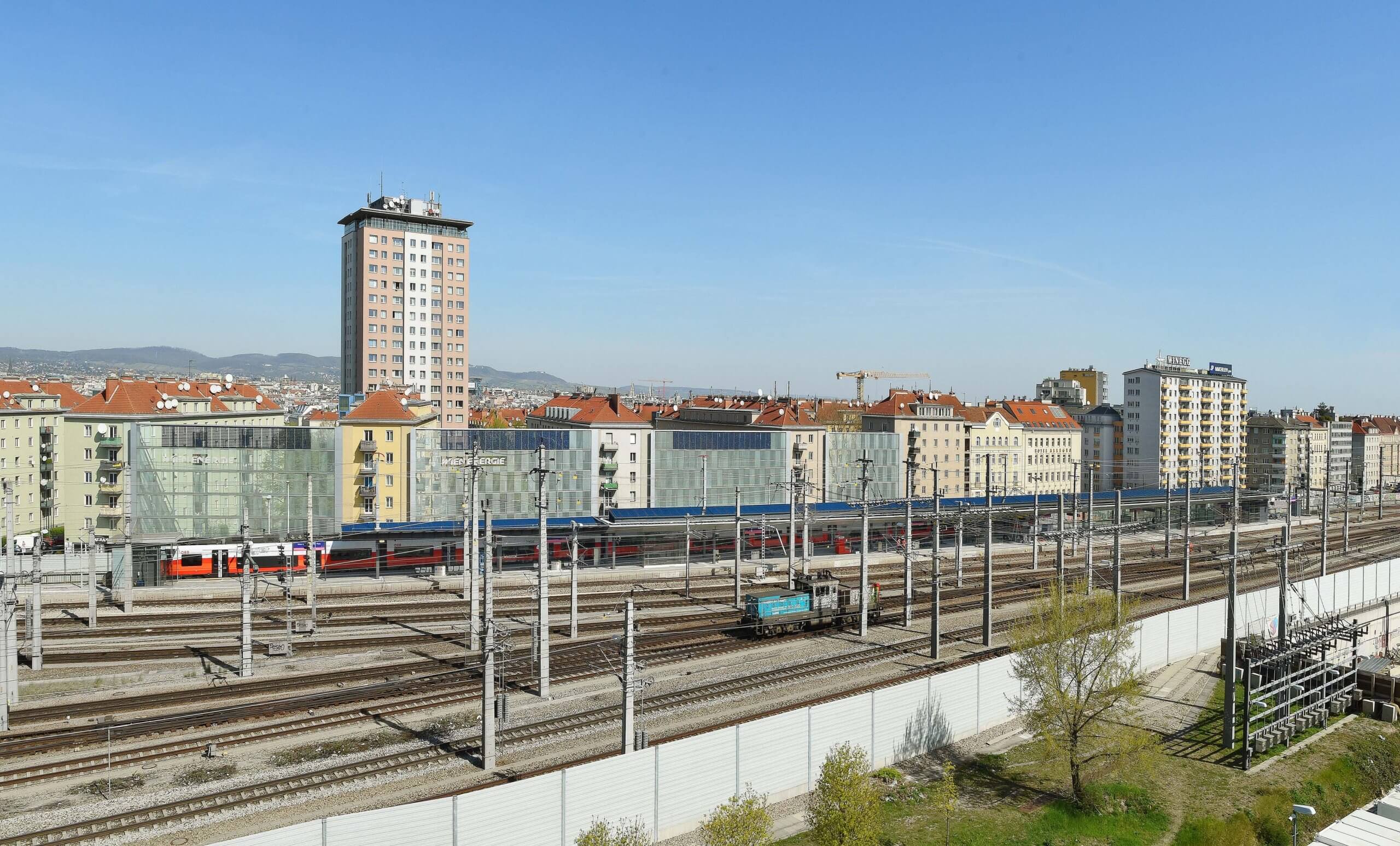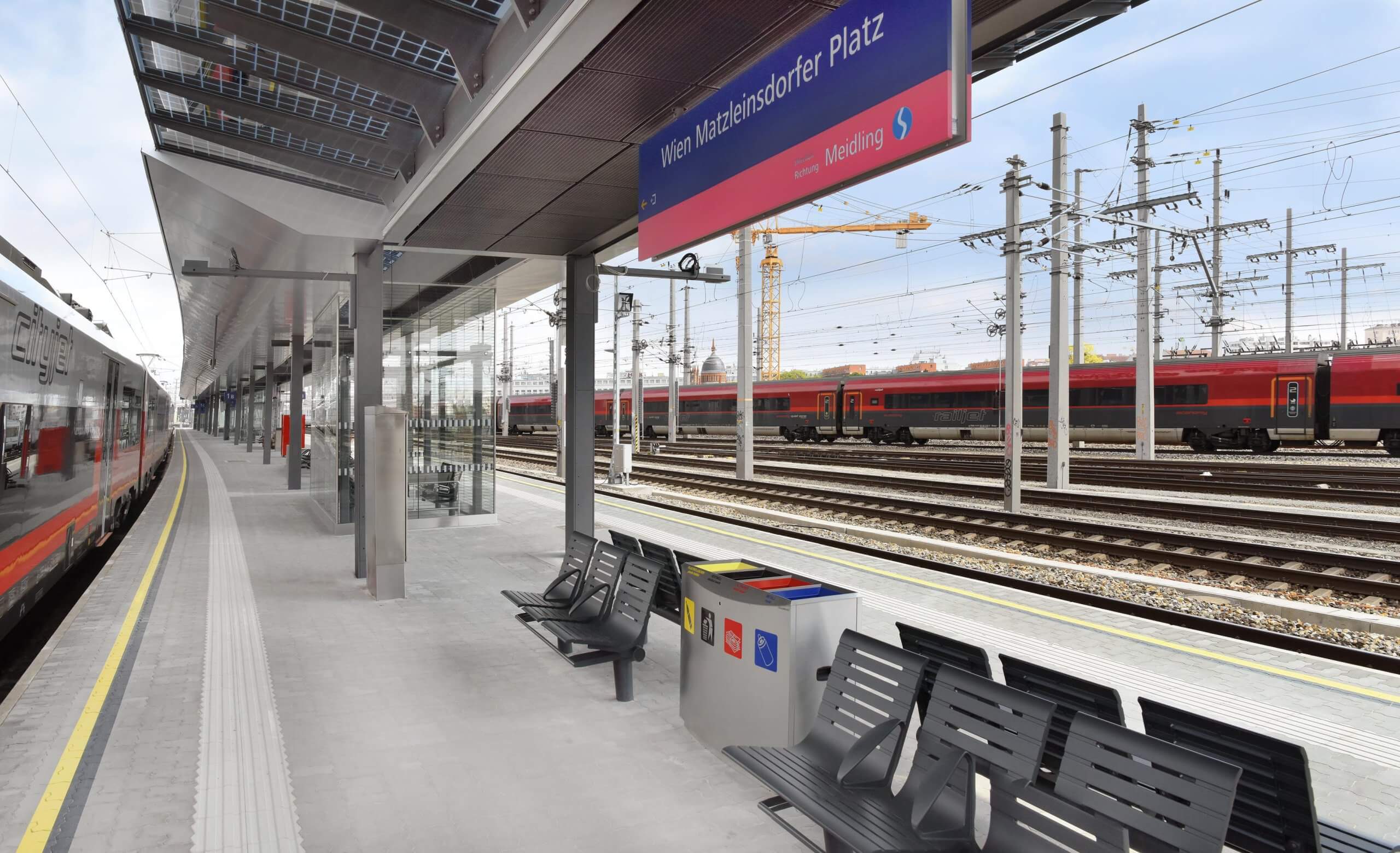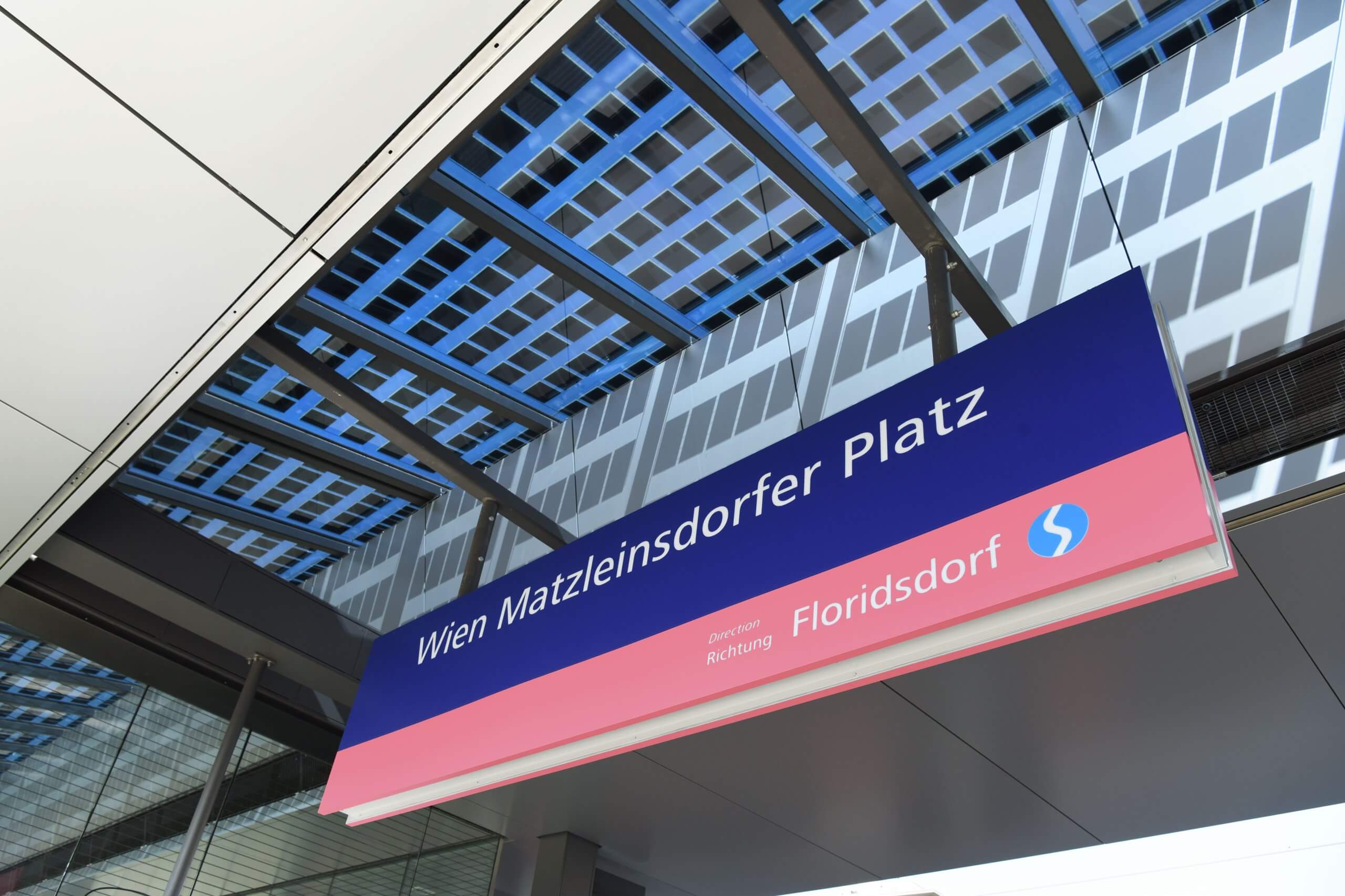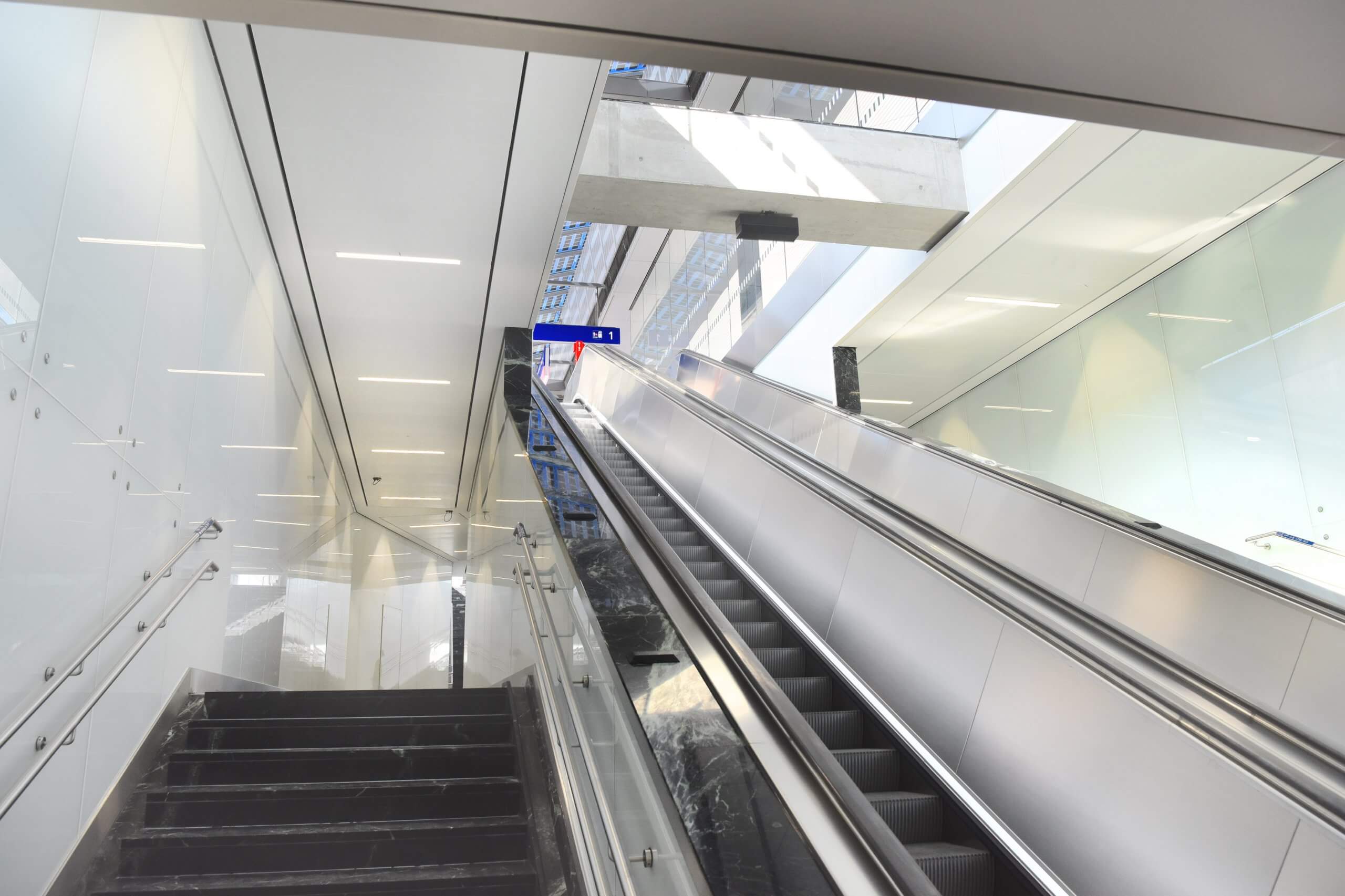 Matzleinsdorfer Platz, Southwest platform
Matzleinsdorfer Platz – staircase – platform
Matzleinsdorfer Platz – elevators
Matzleinsdorfer Platz – South view
Matzleinsdorfer Platz, west view
Matzleinsdorfer Platz, solar panels
Matzleinsdorfer Platz – staircase – platform
Vienna, Stop Matzleinsdorfer Platz, renovation
1050 Vienna, ÖBB Hst. Matzleinsdorfer Platz
Client: ÖBB Infrastruktur AG
Construction time: 1 year and 5 months
Construction specification:

The "Wien Matzleinsdorfer Platz" stop on the Vienna S-Bahn trunk line was extensively modernized. The existing platform was renewed and extended in accordance with the new regulations and equipped with completely new platform equipment such as waiting berths, seating, lighting, etc. A new platform roof, with a photovoltaic system integrated into the glass fields, was also newly built. The track systems adjacent to the station, including their substructure, were rebuilt and thus adapted to the current technical standards.
The passage has been completely redesigned with a wider staircase, new floor coverings, new ceiling panels, two escalators and two elevator systems.
On the Margaretengürtel side, a new glass facade, a new canopy and a forecourt with planters characterize the appearance of the stop.