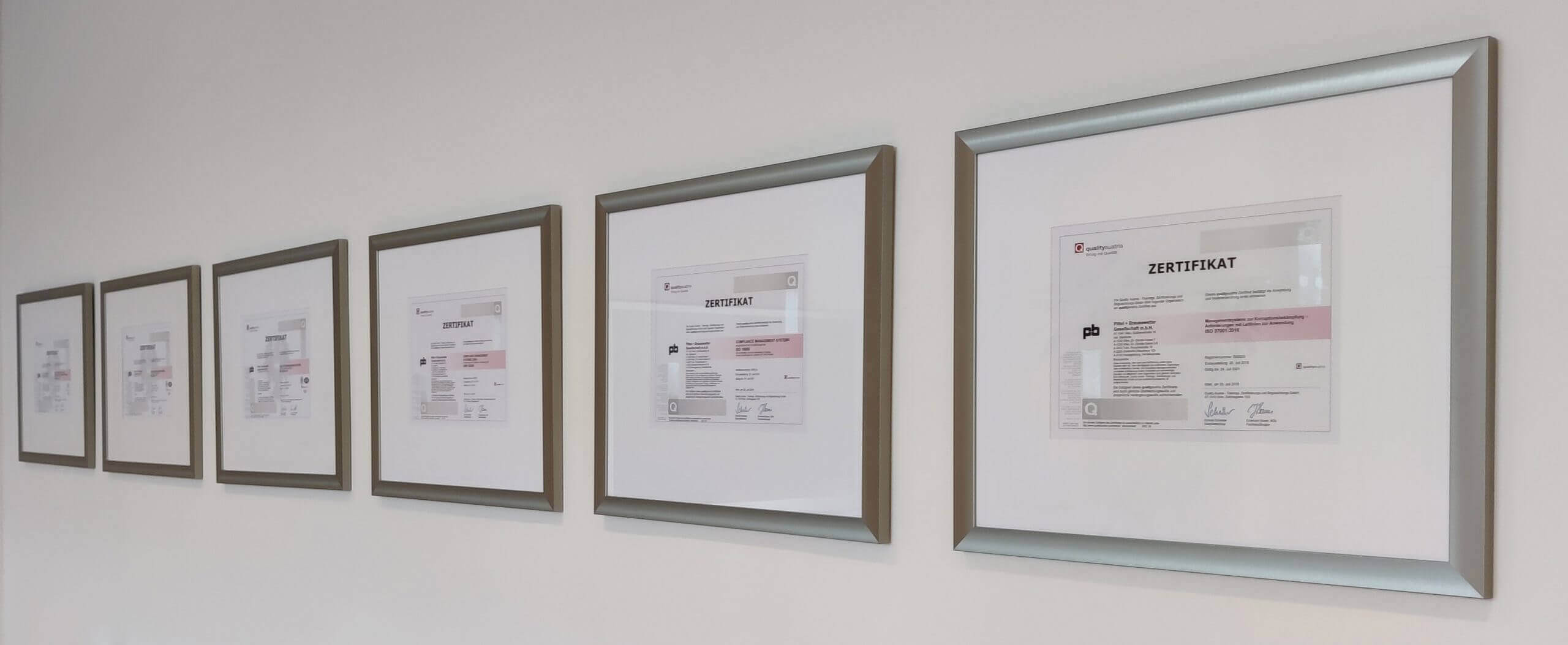 Since 1998 the quality management system of our company has been certified to ISO 9001 standards by the Austrian Association for Quality Control (ÖQS). Since 1 January 2013 our integrated management system meets the requirements of the ISO 9001:2015, ISO 45001:2018 Occupational Health and Safety Assessment system and ISO 14001:2015 Environmental management systems. On April 1st, 2018, the existing, integrated management system was extended to include the Compliance Management System in accordance with ONR192050, ISO 19600 and ISO 37001:2016. With effect from 01.06.2021, the CMS has been adapted in accordance with the requirements of ISO 37301:2021. ISO 37301 is the successor standard to ISO 19600.
All of Pittel+Brausewetter's divisions and locations are integrated into the integrated management system. Integrated management is an area that is the direct responsibility of the management and yearly controlled by Quality Austria – Trainings, Zertifizierungs und Begutachtungs GmbH.
Our Whistleblower-Plattform: https://pbleaks.pittel.at.