Construction divisions
Road construction
Road construction has been a key business sector for the company for 100 years, and is one of its core areas of expertise.
Pittel+Brausewetter has been a pioneering market leader as both a provider and an innovator ever since concrete road construction was born. The company's in-house production plants and laboratory have helped it to continually develop and perfect the properties of road concrete. With the patenting of six-hour paving concrete the company has enabled roads to be laid and resurfaced with enhanced speed, flexibility and with optimal convenience for drivers.
The company boasts similar expertise in asphalt road construction. It has been working intensively in this trade since 1956. Its seven asphalt-mixing plants ensure it offers a far-reaching comprehensive supply of materials.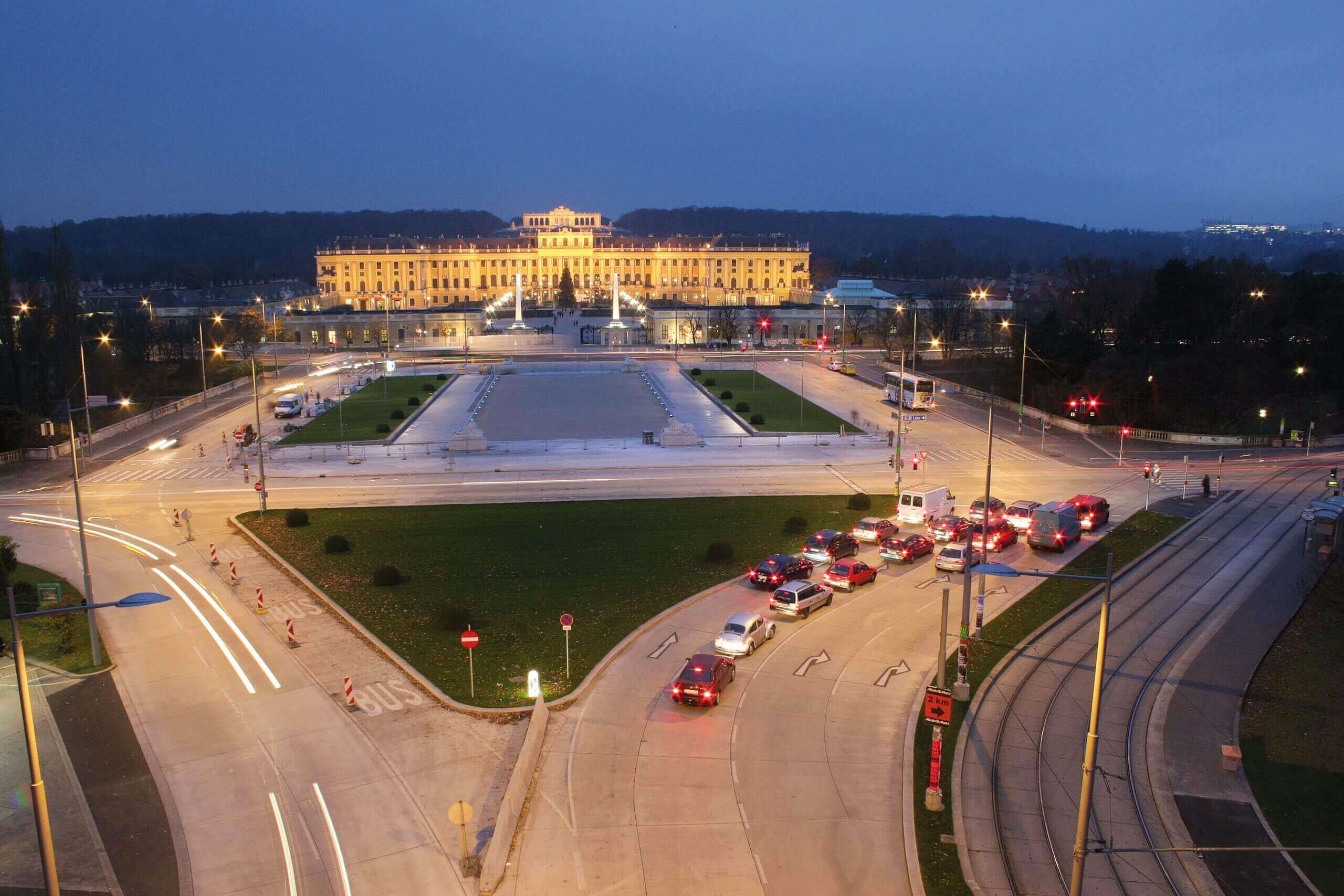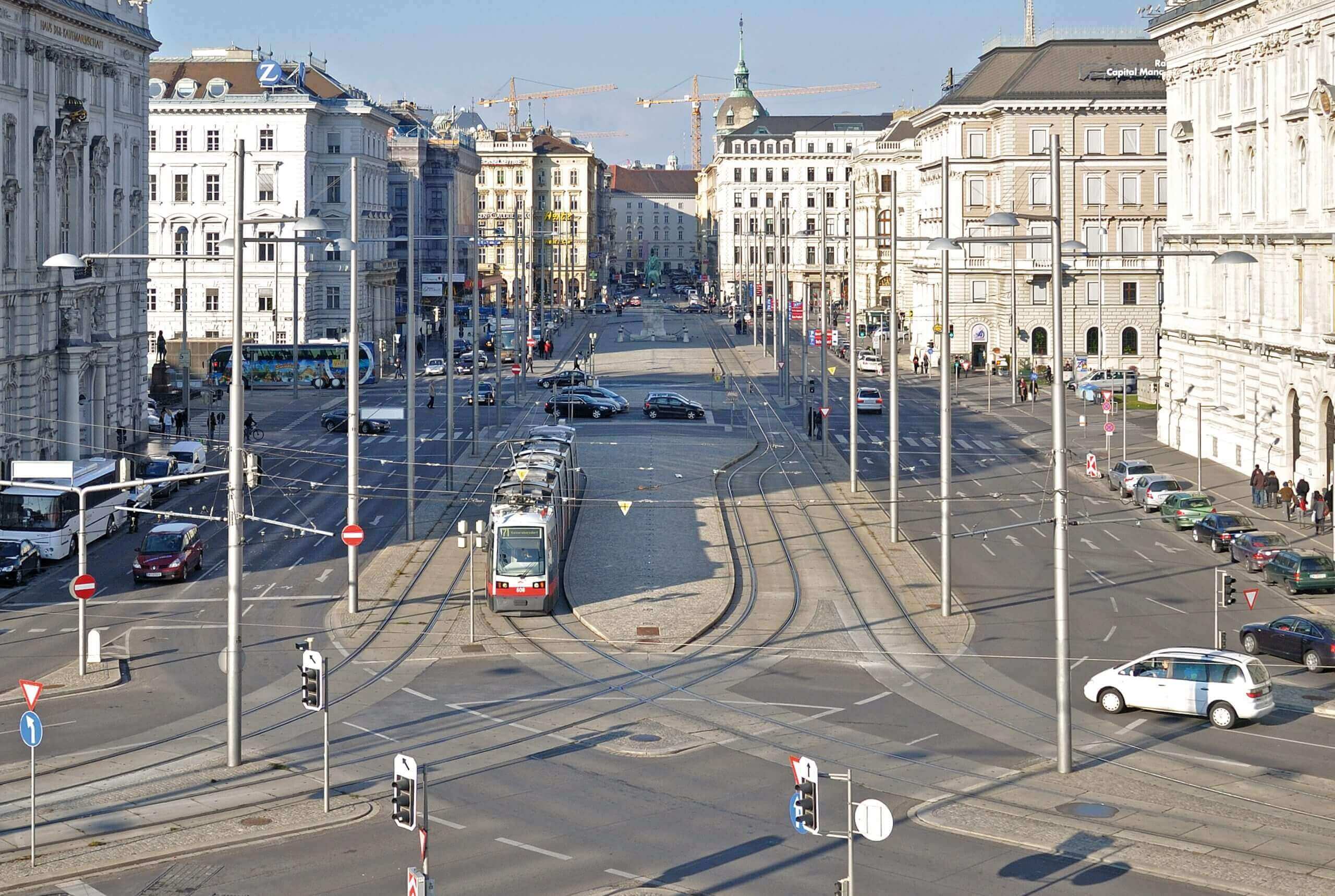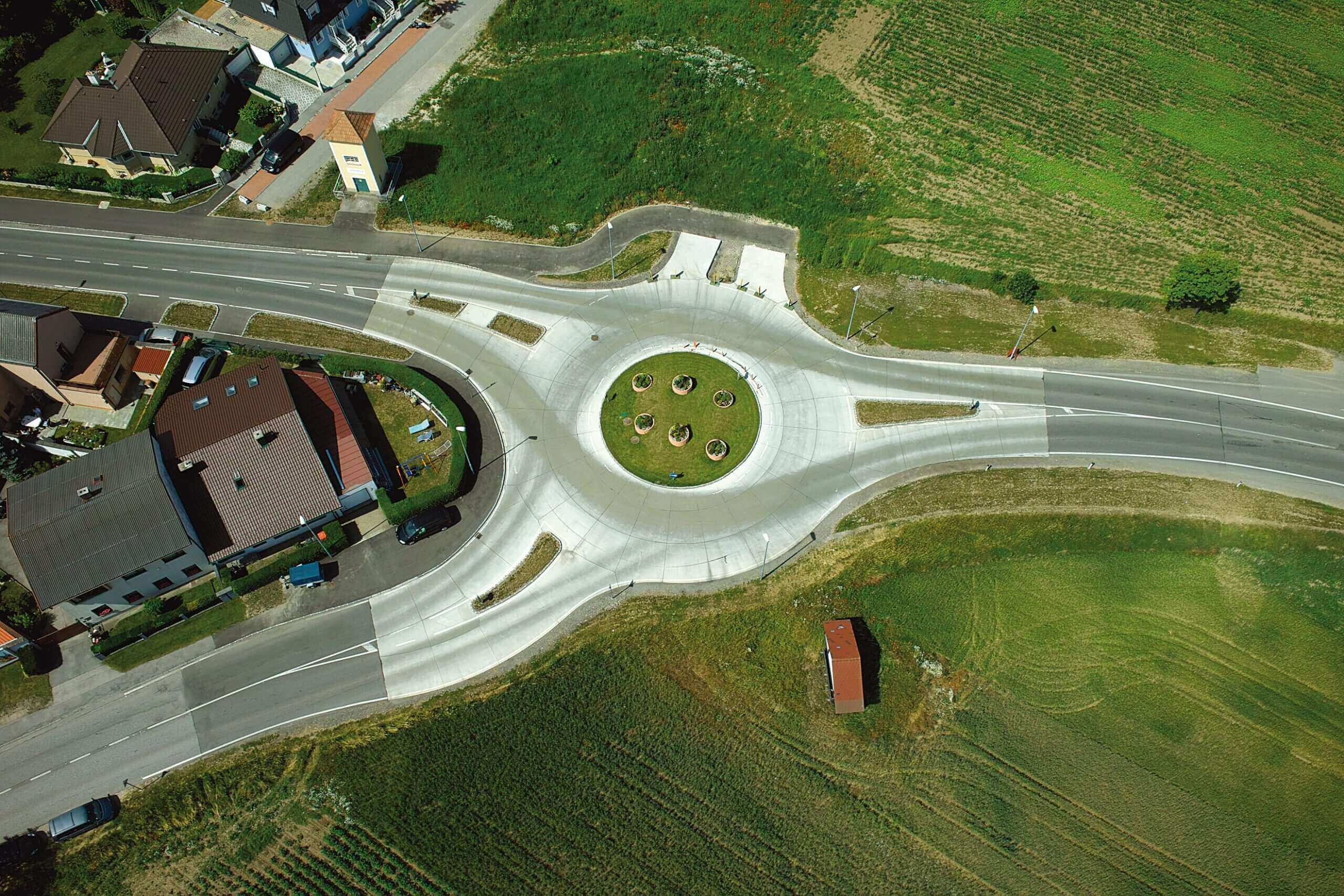 Schwarzenbergplatz Vienna
Civil engineering
The construction of silos, power stations, production plants, signal boxes, infrastructure installation, earthwork, pipeline and sewer construction, demolition work and technical civil engineering are part of our core focuses in civil engineering.
Well-known projects include reinforced-concrete silos for the cement and sugar industries, including the biggest sugar silo in Europe at Leopoldsdorf. This set a new standard in modern industrial architecture with its incredible capacity for 50,000 tonnes. Also constructed by the company are power stations for the electricity industry, infrastructure projects for the Austrian post office and telecoms company, along with production plants for industrial firms.
There is great demand for infrastructure construction like the work the company has done for the Austrian rail Network.
Road embankments, snow protection banks and flood dykes like that at Angern an der March are among the company's showcase projects. Landfill construction and sewage disposal works are also a part of the portfolio along with treatment works like those at Bad Pirawarth, Lassee and Tulln.
Showcase projects in the civil engineering sphere include the Bahnhofcity Vienna West shopping centre, Vienna's Main Train Station, a control centre of the Verbund energy group, the Vösendorf Tunnel – built as part of Vienna's S1 ring road – and construction of the HL-AG railway track in Tullnerfeld. Several projects have taken waterproofed-concrete structures.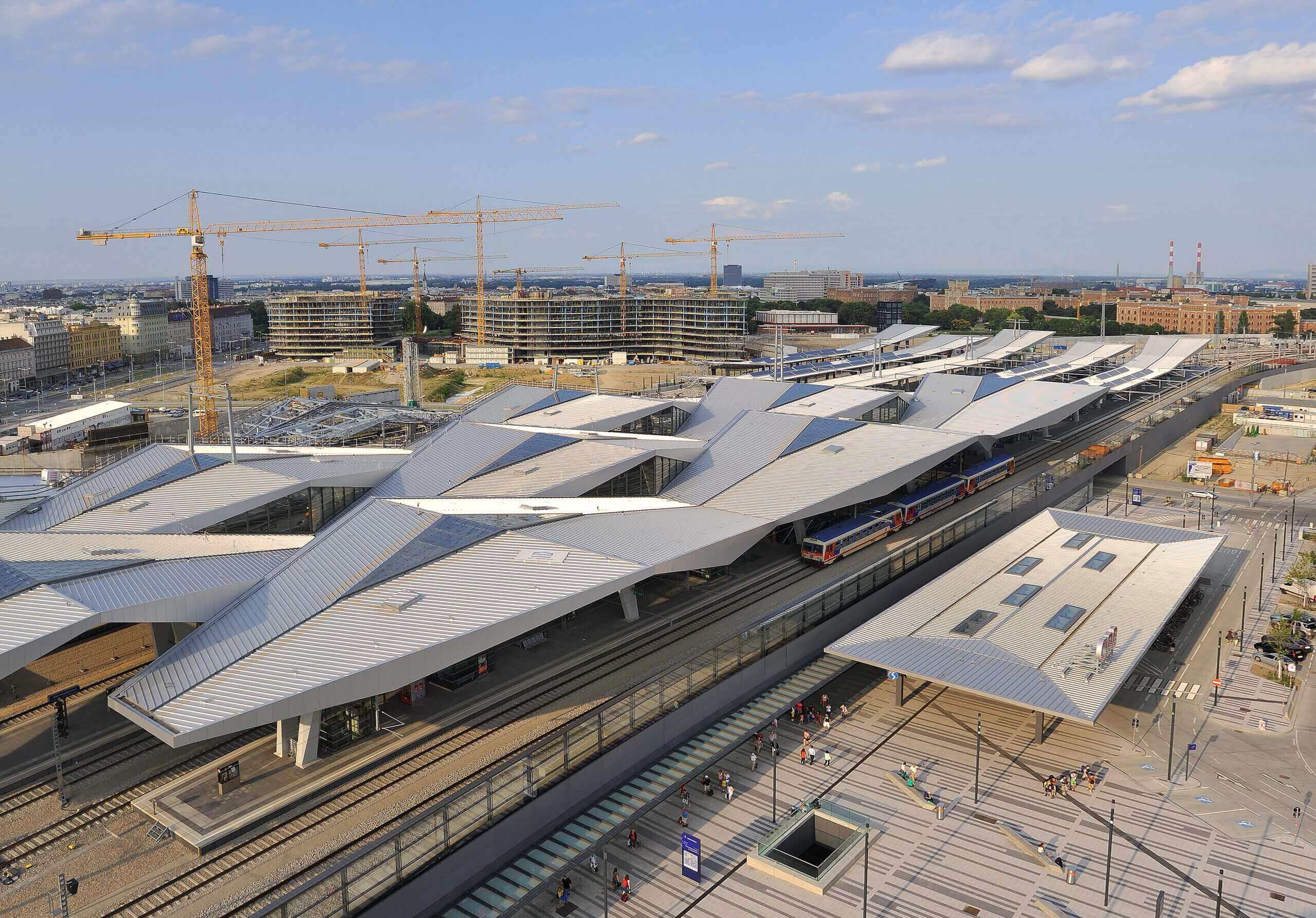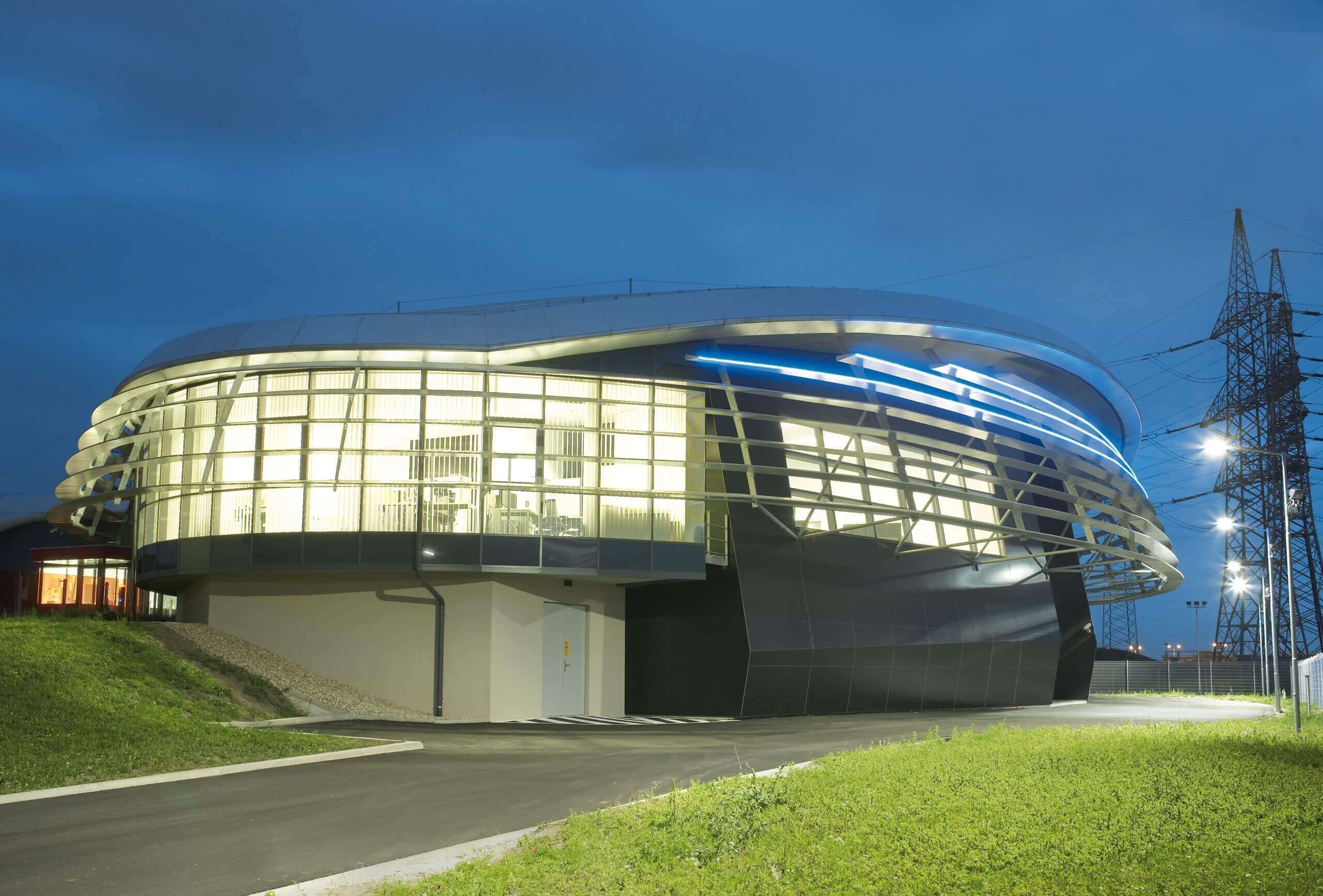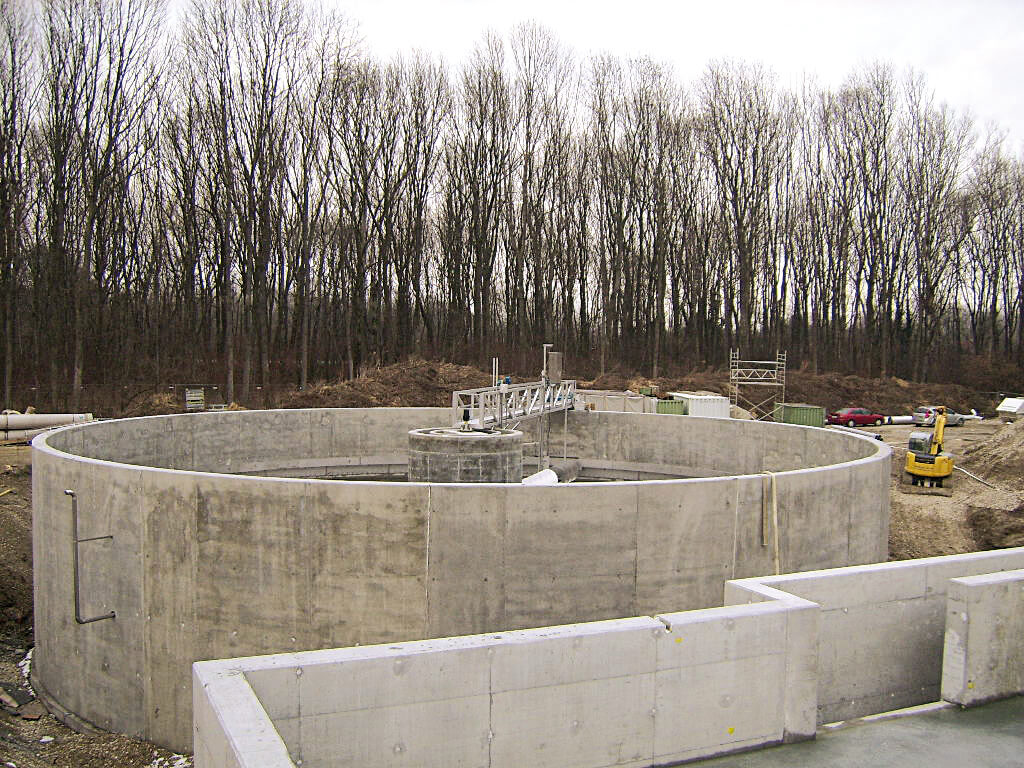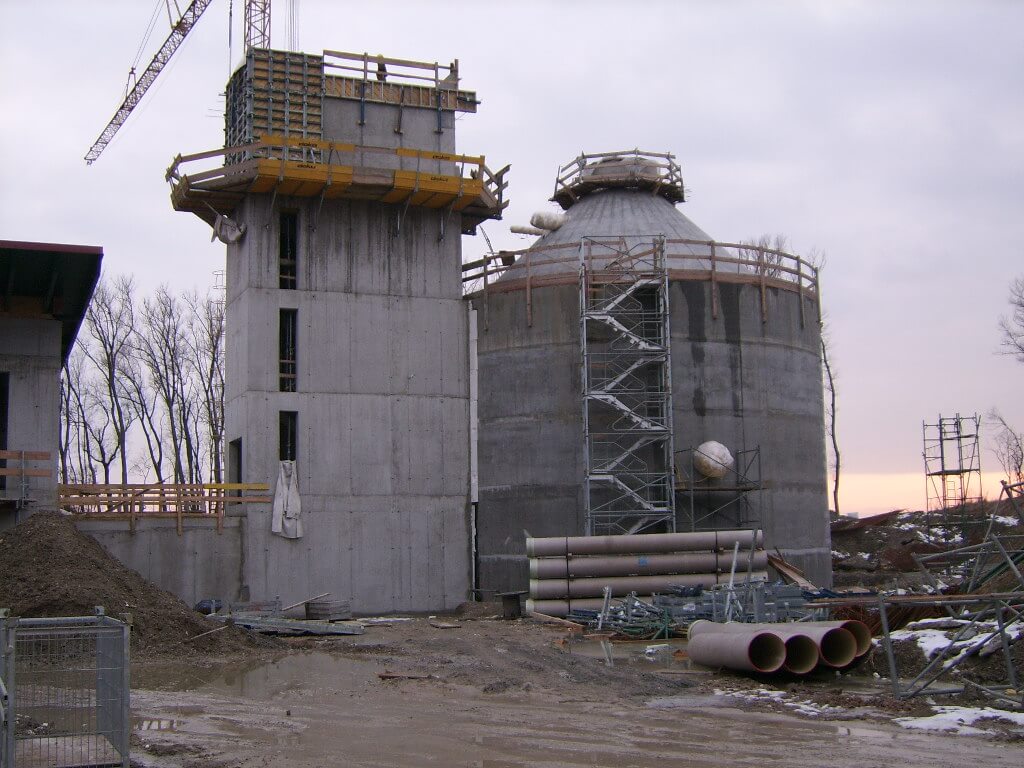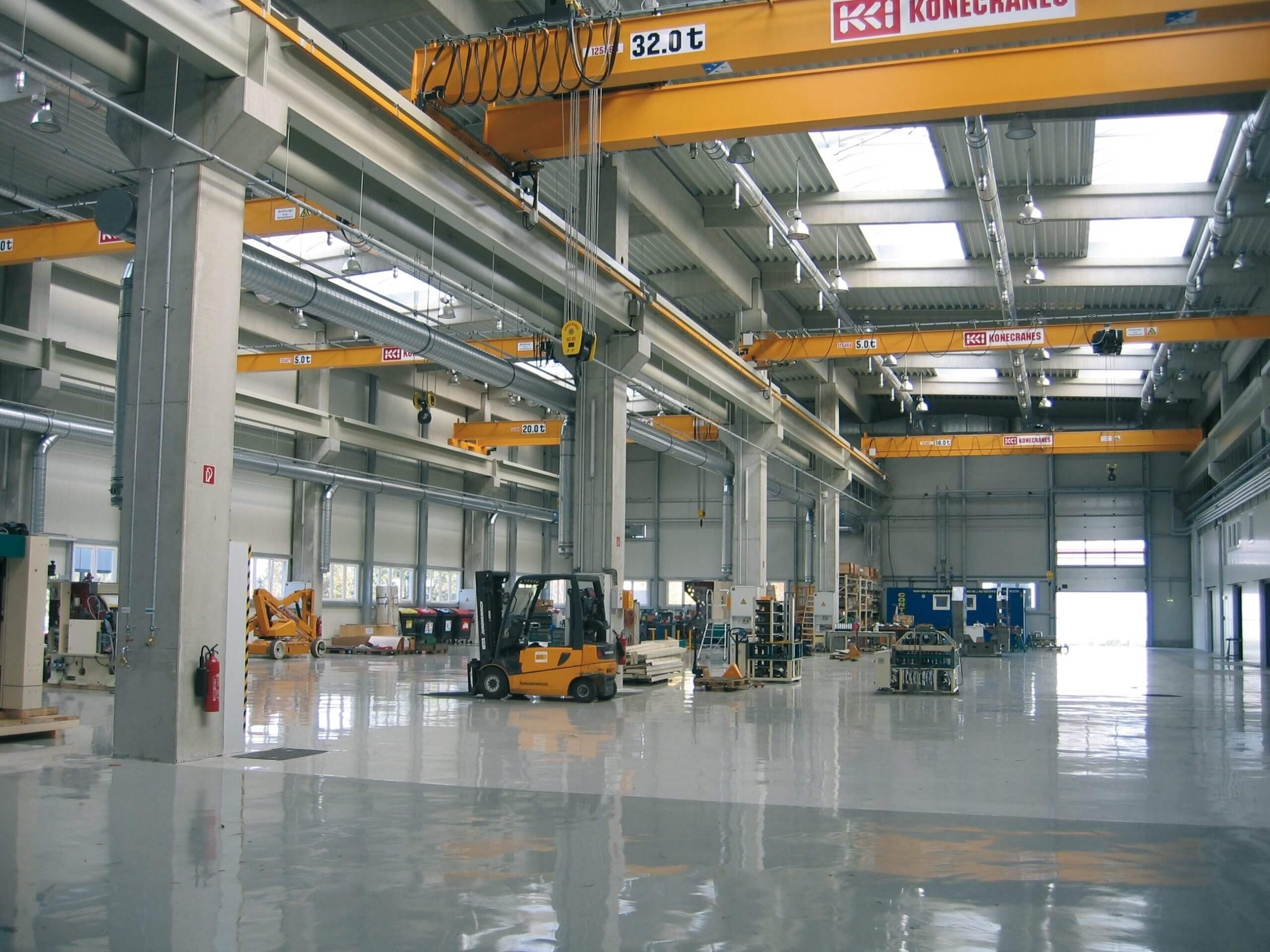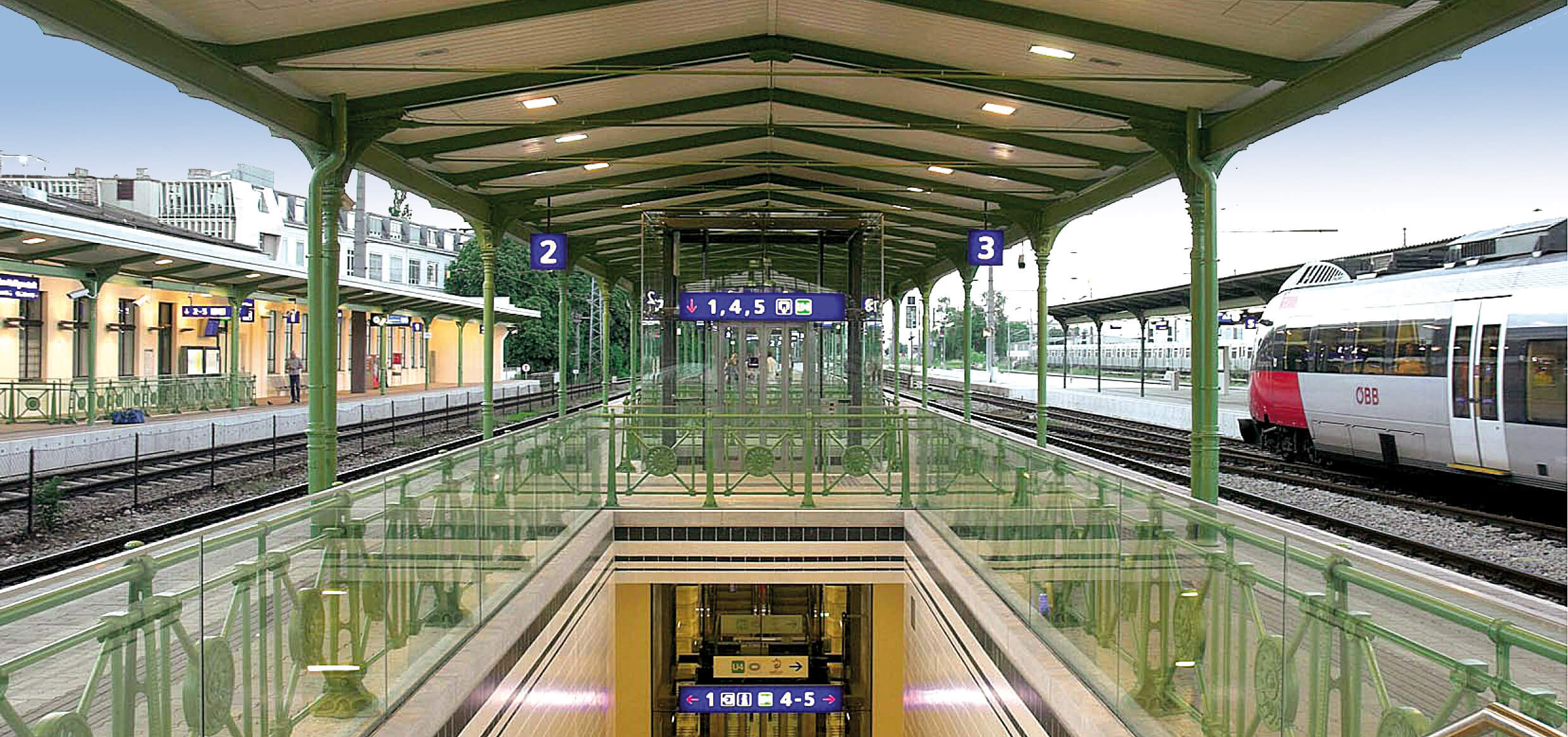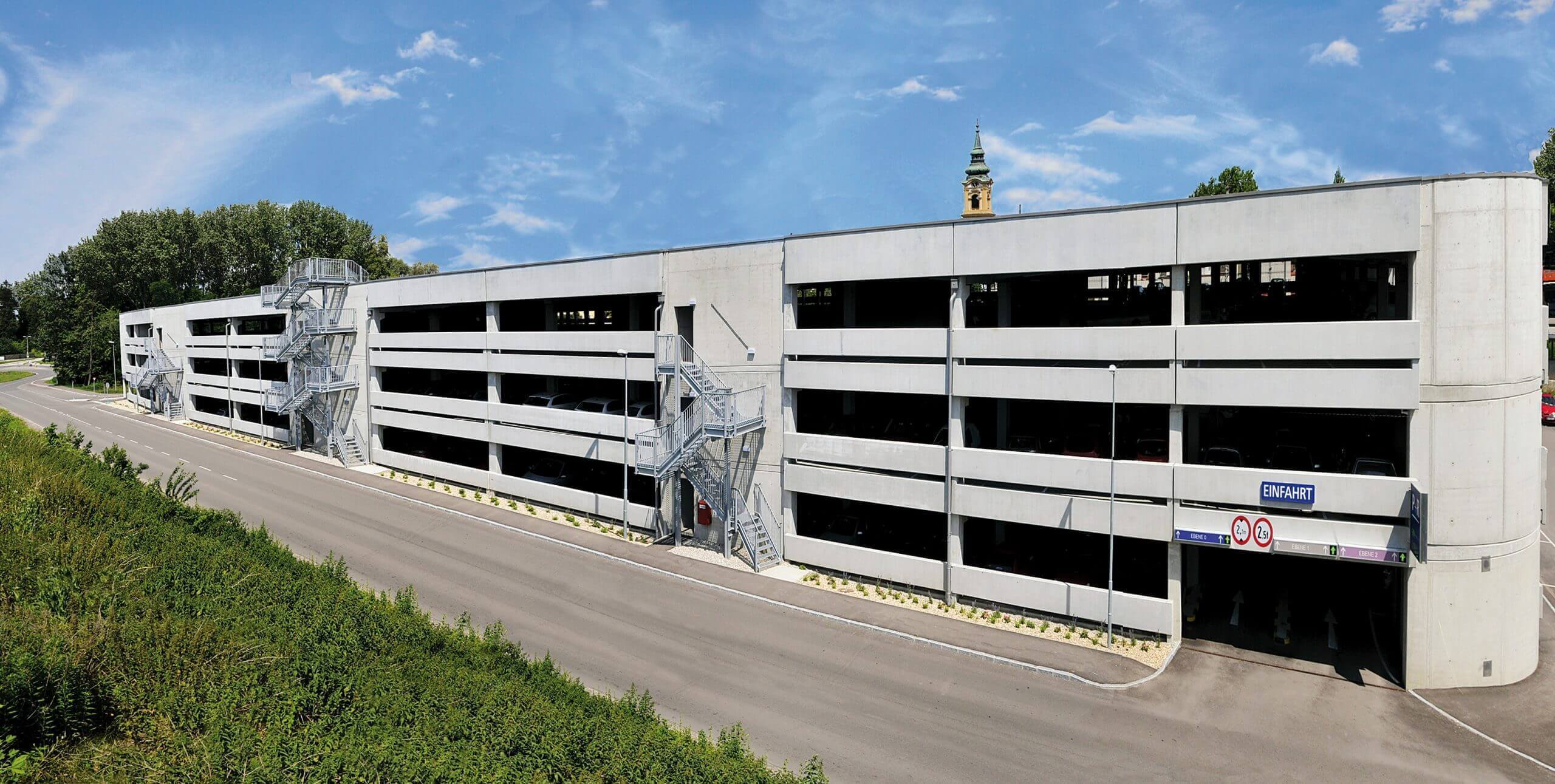 Station Heiligenstadt Vienna
Structural building
Pittel+Brausewetter is active with its extensively developed know-how in all sectors of building work for both private and public clients. Its range of offerings covers new builds, reconstruction and renovation.
The company works as a general contractor in projects of both subsidised and privately financed home construction, plus office, school and commercial plant building. Many years of experience and numerous showcase projects give the company a real presence in the construction of shopping centres. Our building departments have time and time again demonstrated their capabilities in demanding and complex projects.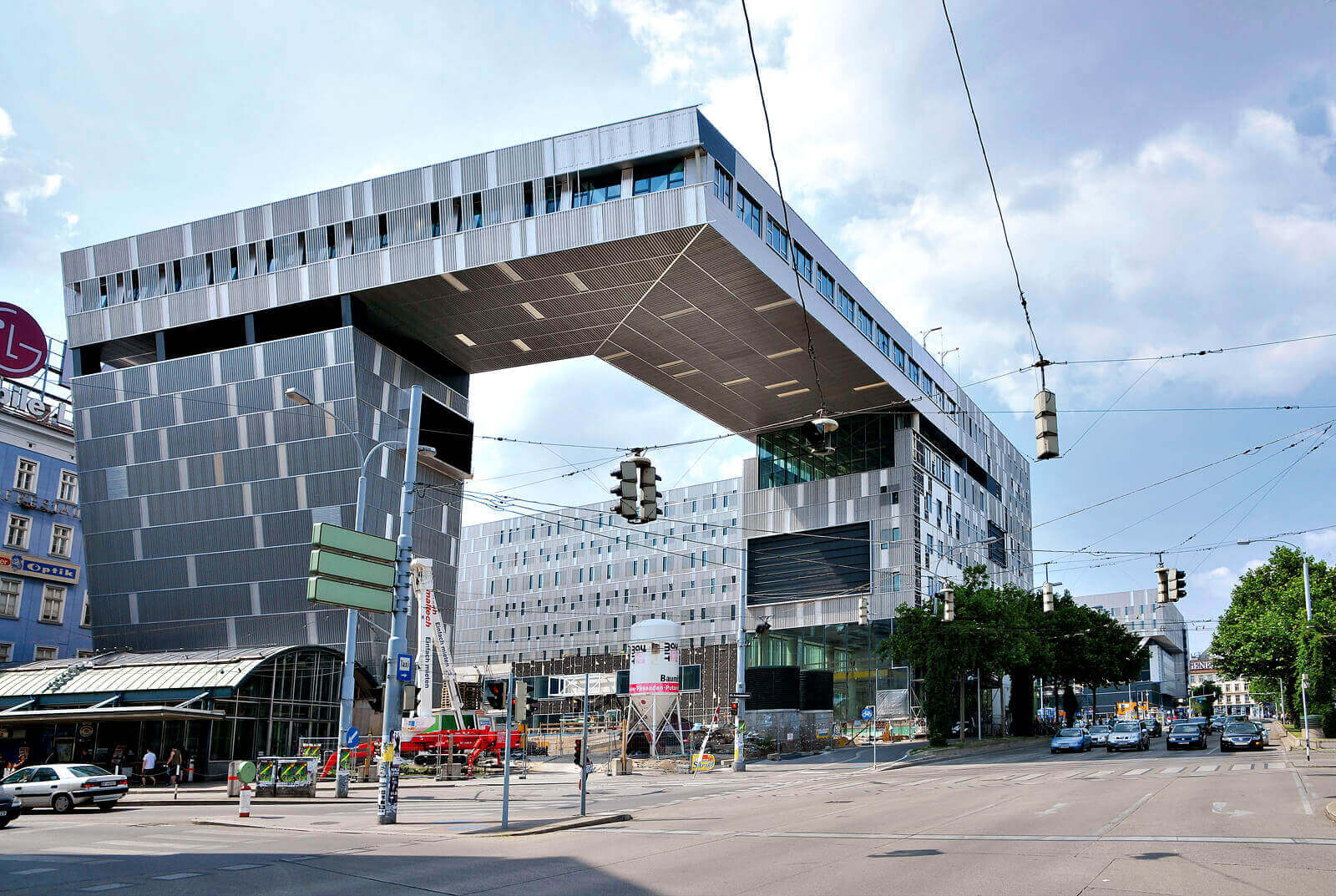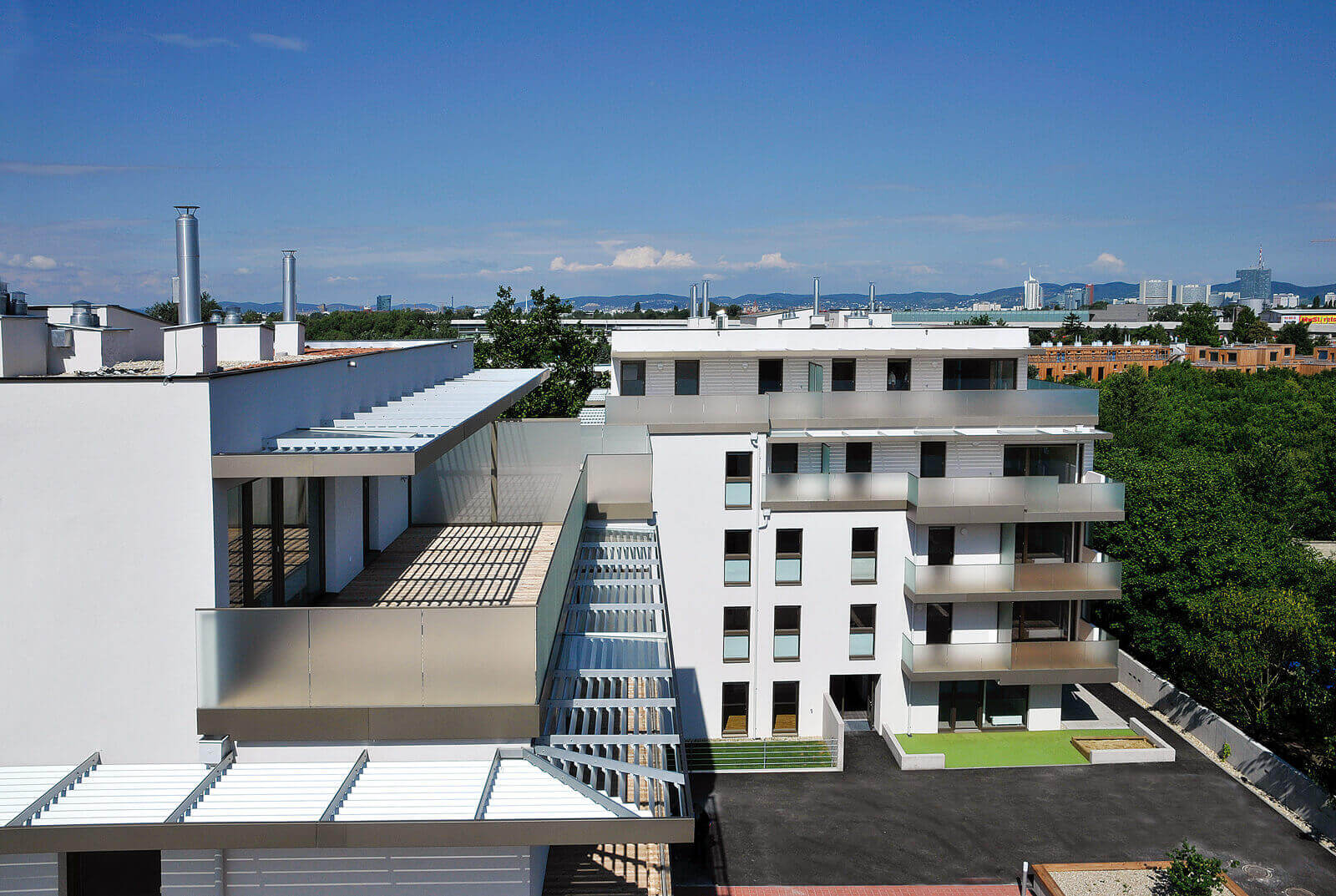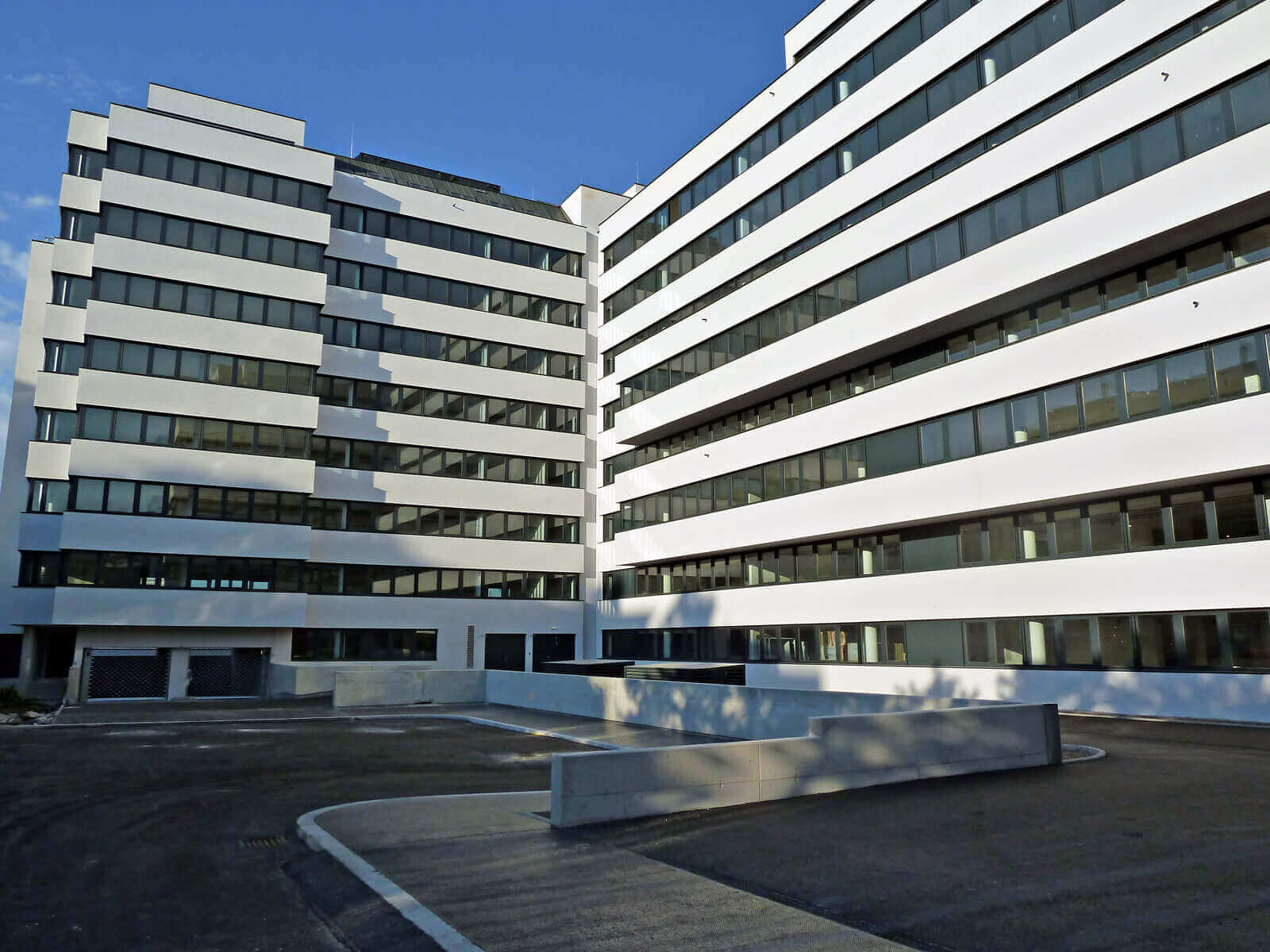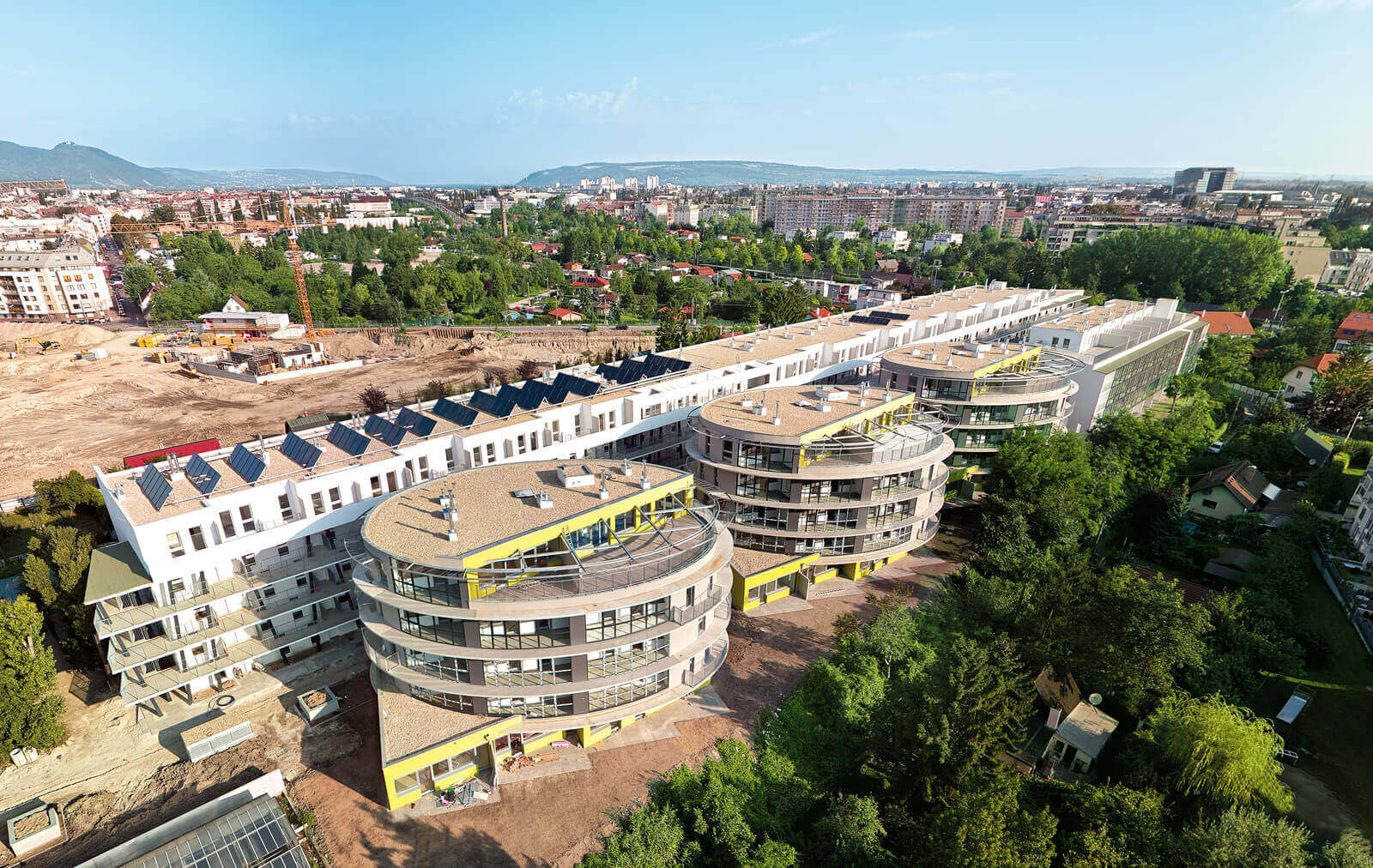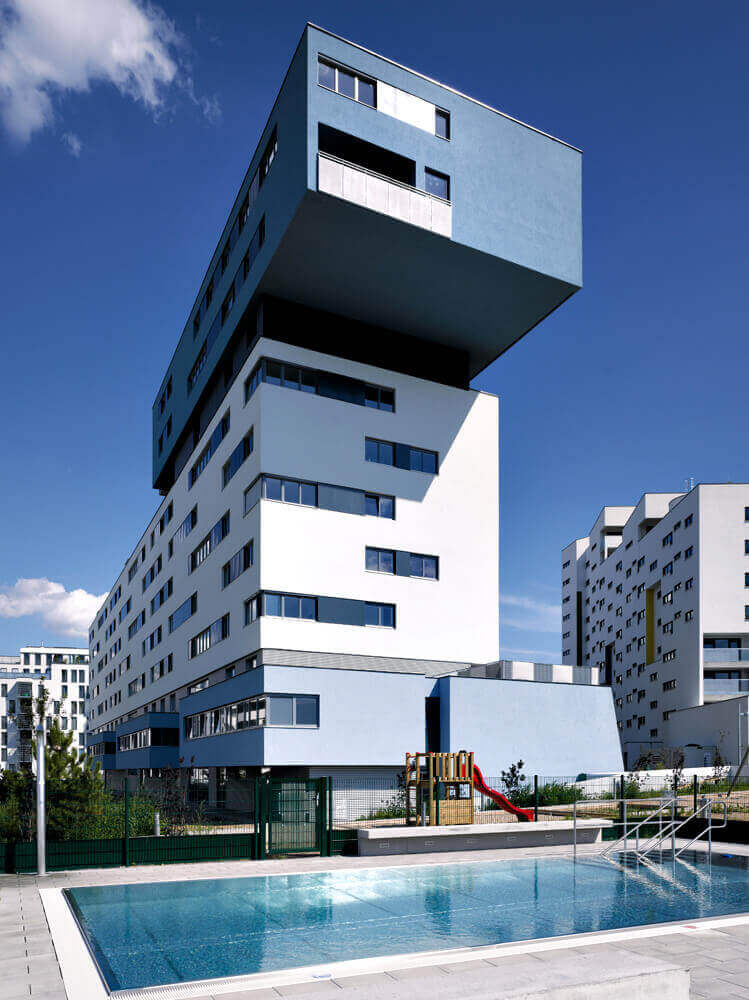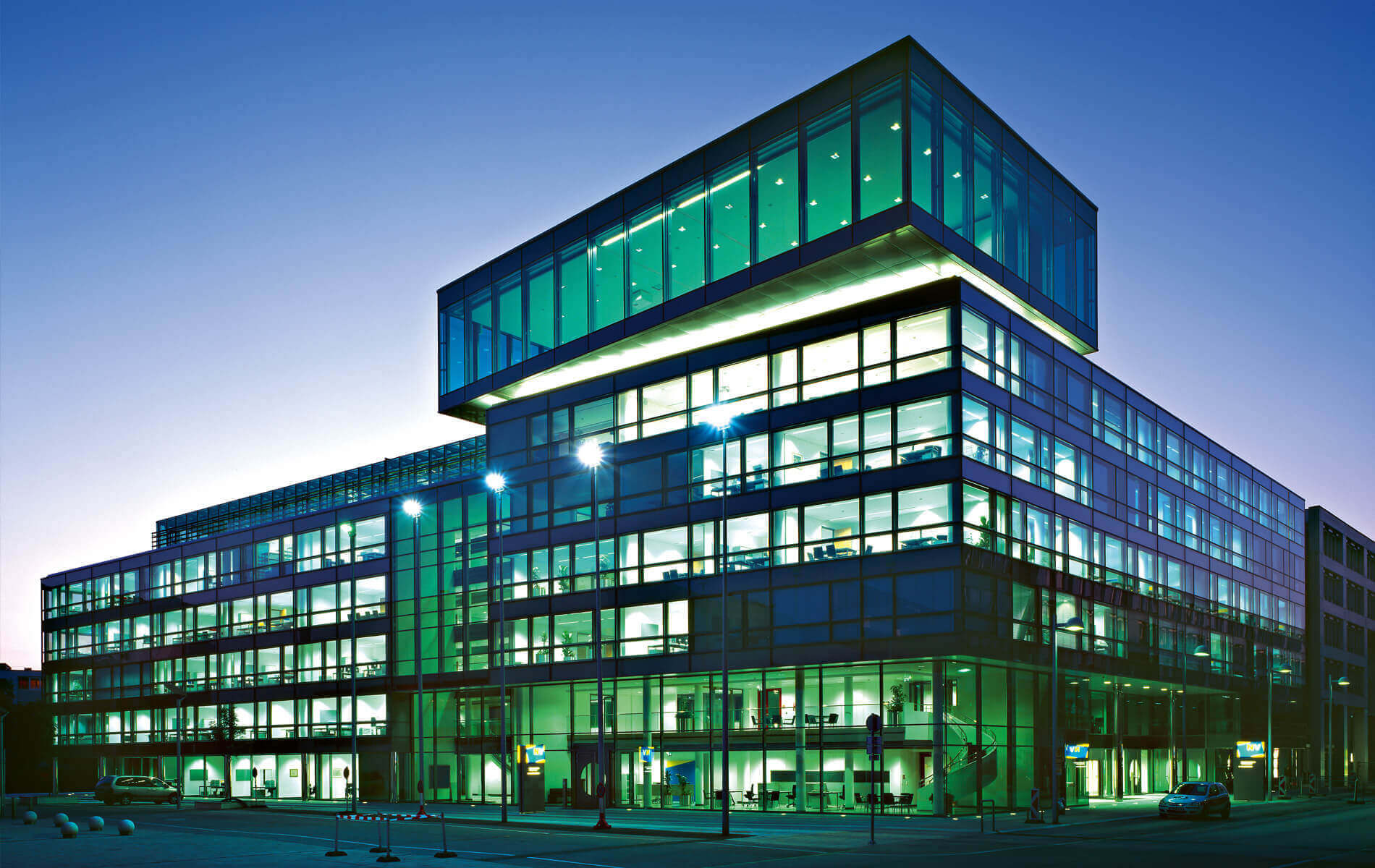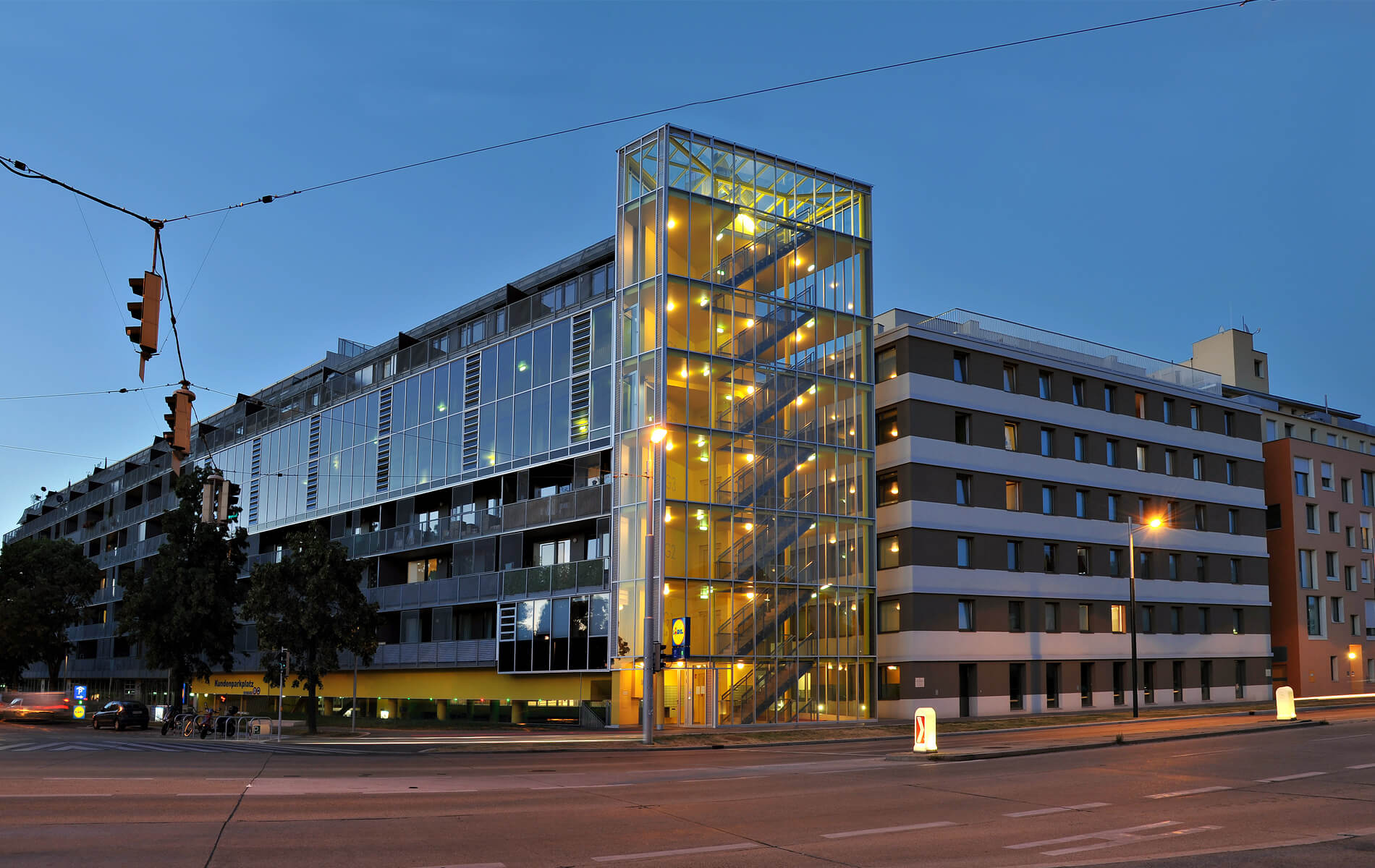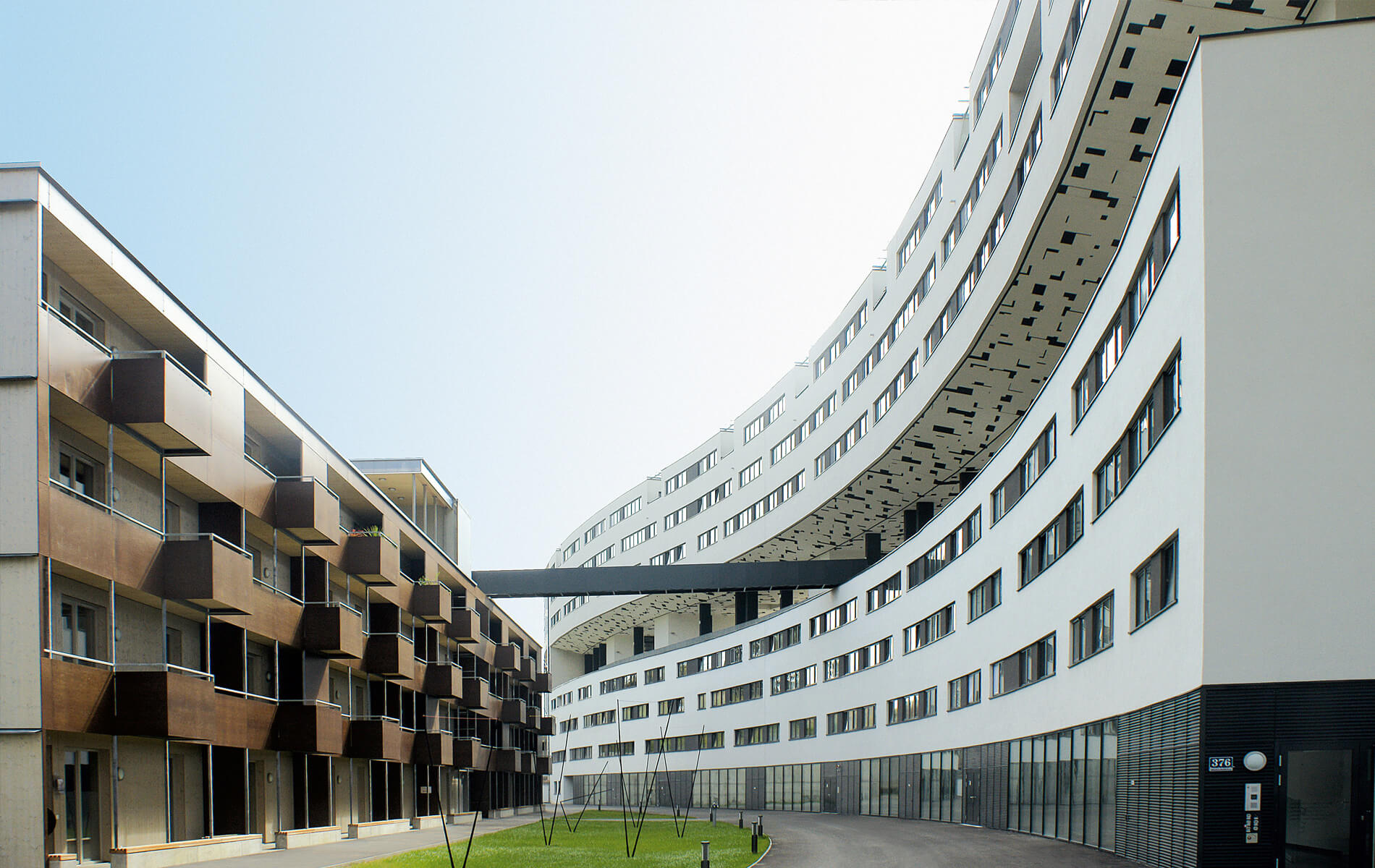 Residential complex Hardeggasse Vienna
Media Quarter Marx Vienna
Buildings Donaufelderstrasse Vienna
Residential complex Thürnlhof Vienna
Niederösterreichische Versicherung financial center St. Pölten
Residential complex Liesing Vienna
Restoration
Well over 100 years of experience makes us specialists in restoration. Our staff possess specialist qualifications along with comprehensive experience enabling them to work with the Austrian Federal Monuments Office in preserving historic buildings and monuments.
The huge amount of historic building stock at our locations – most notably in Vienna and Bratislava – has made this an important field ever since the business began trading. A large number of historically significant buildings have been restored by Pittel+Brausewetter to preserve their valuable features. Most of this has been done with reconstruction work, facade or plinth renovation or attic extensions.
Our restoration work has been recognised several times with the Vienna Urban Renewal Prize. Projects to have earned this distinction include the reconstruction of three wings of the Baumgartner Höhe hospital, along with projects at Traungasse, Kauerhof and Grundsteingasse.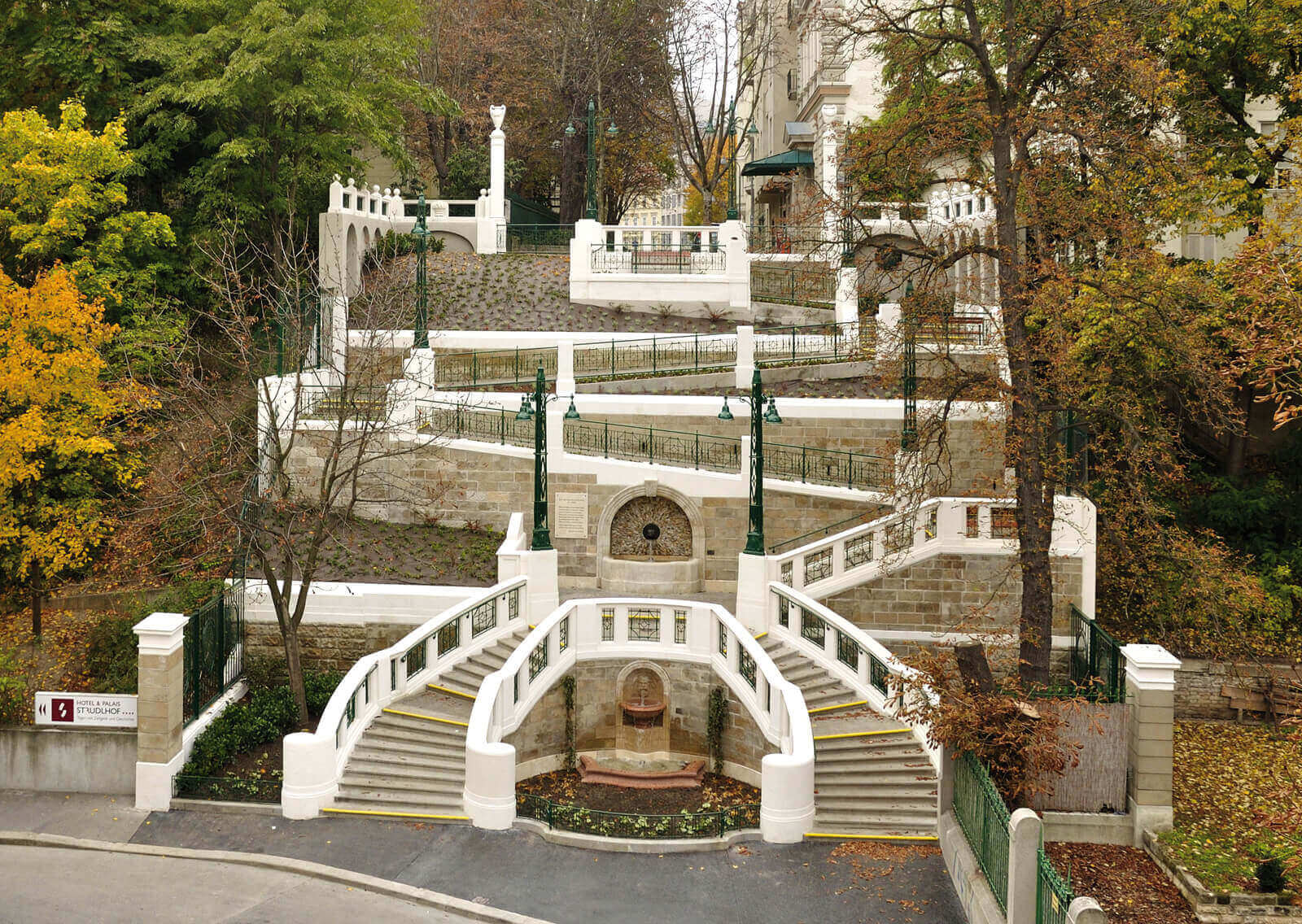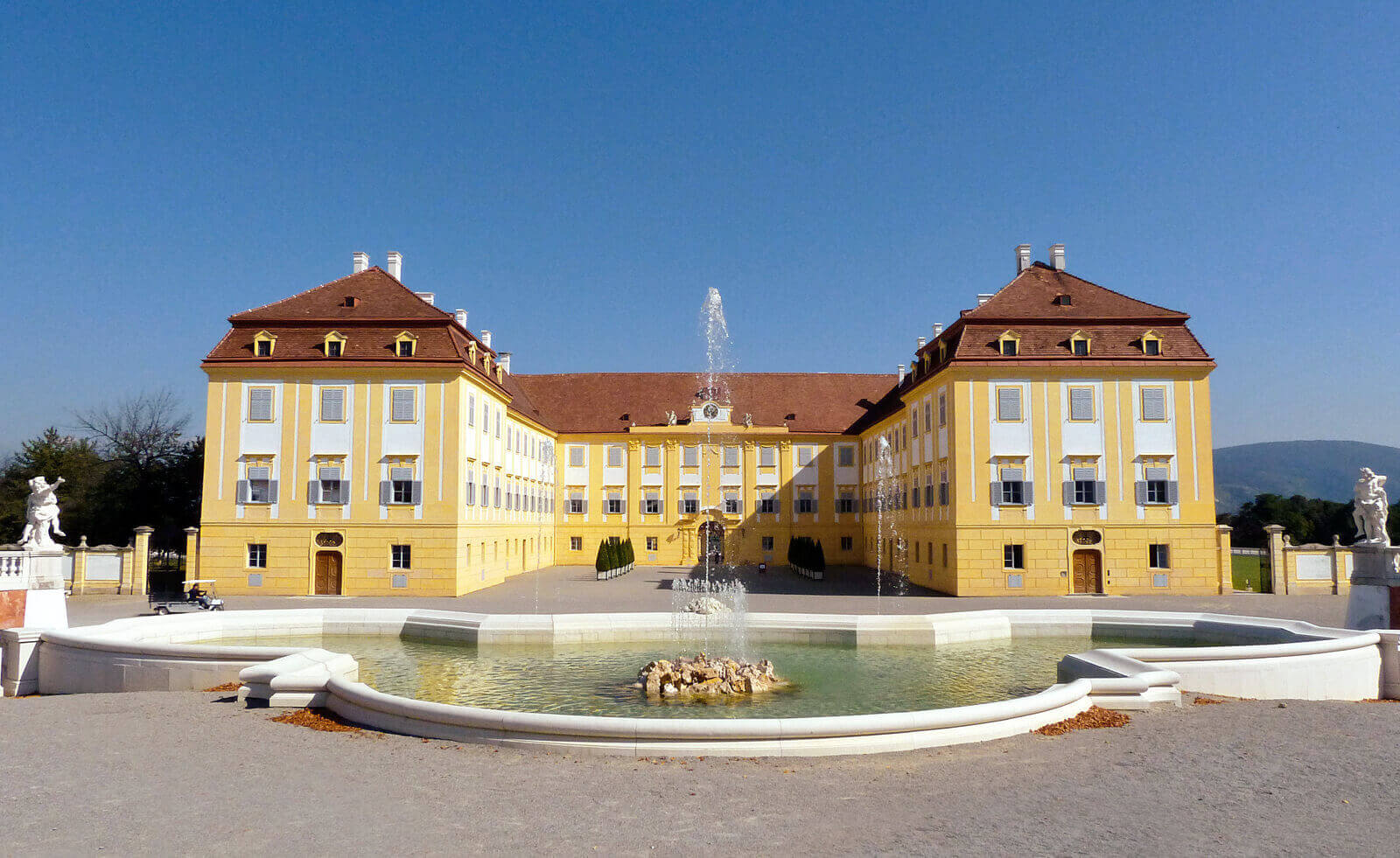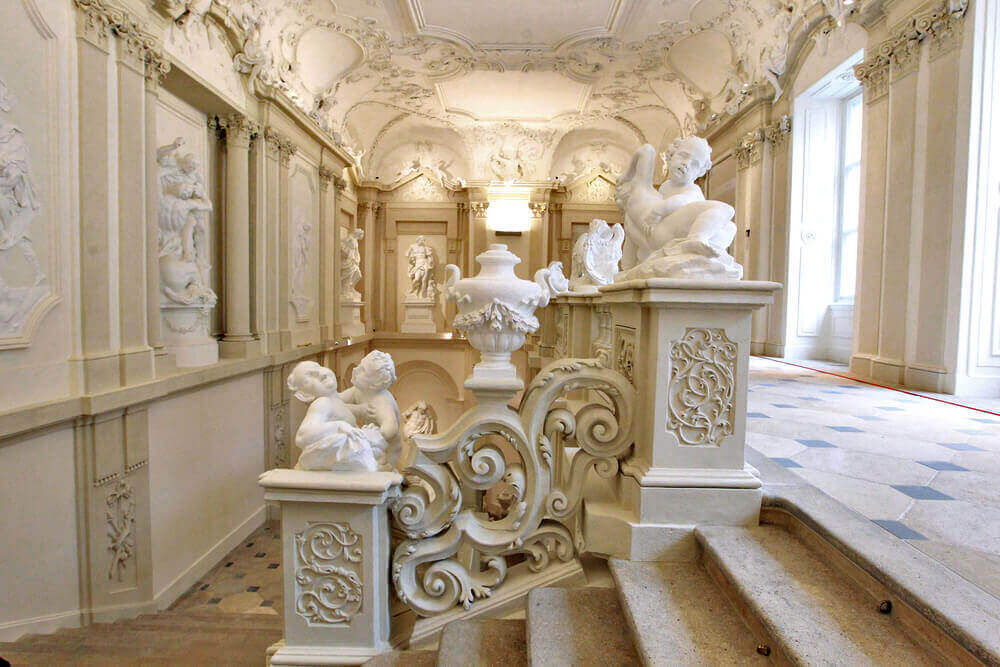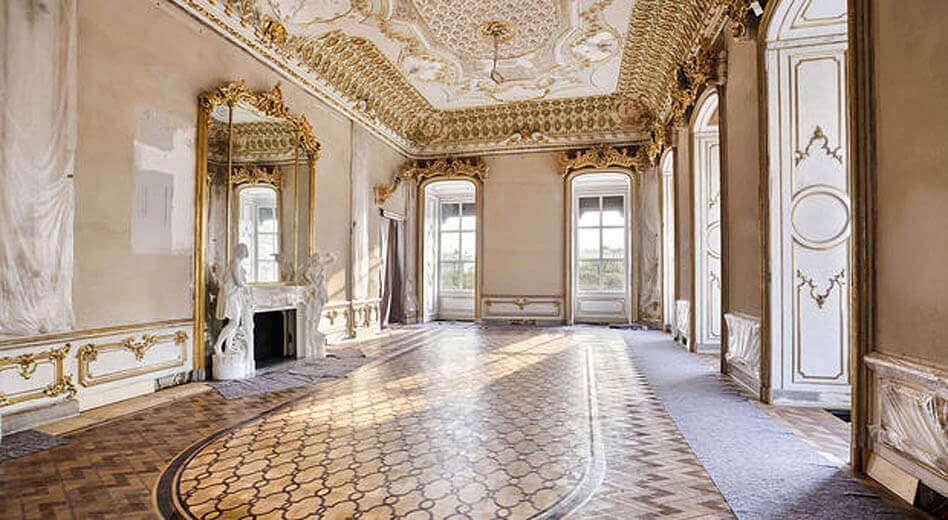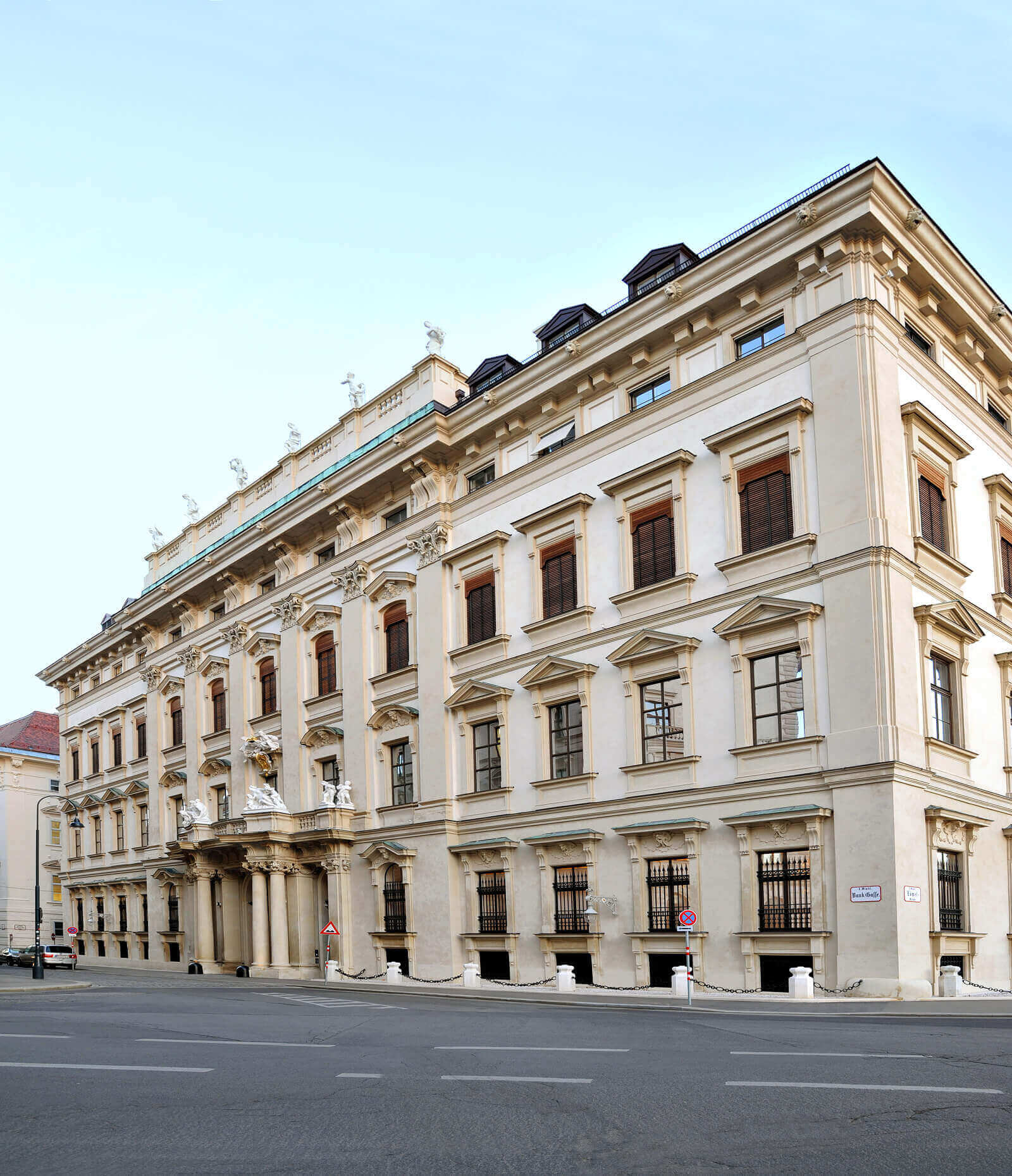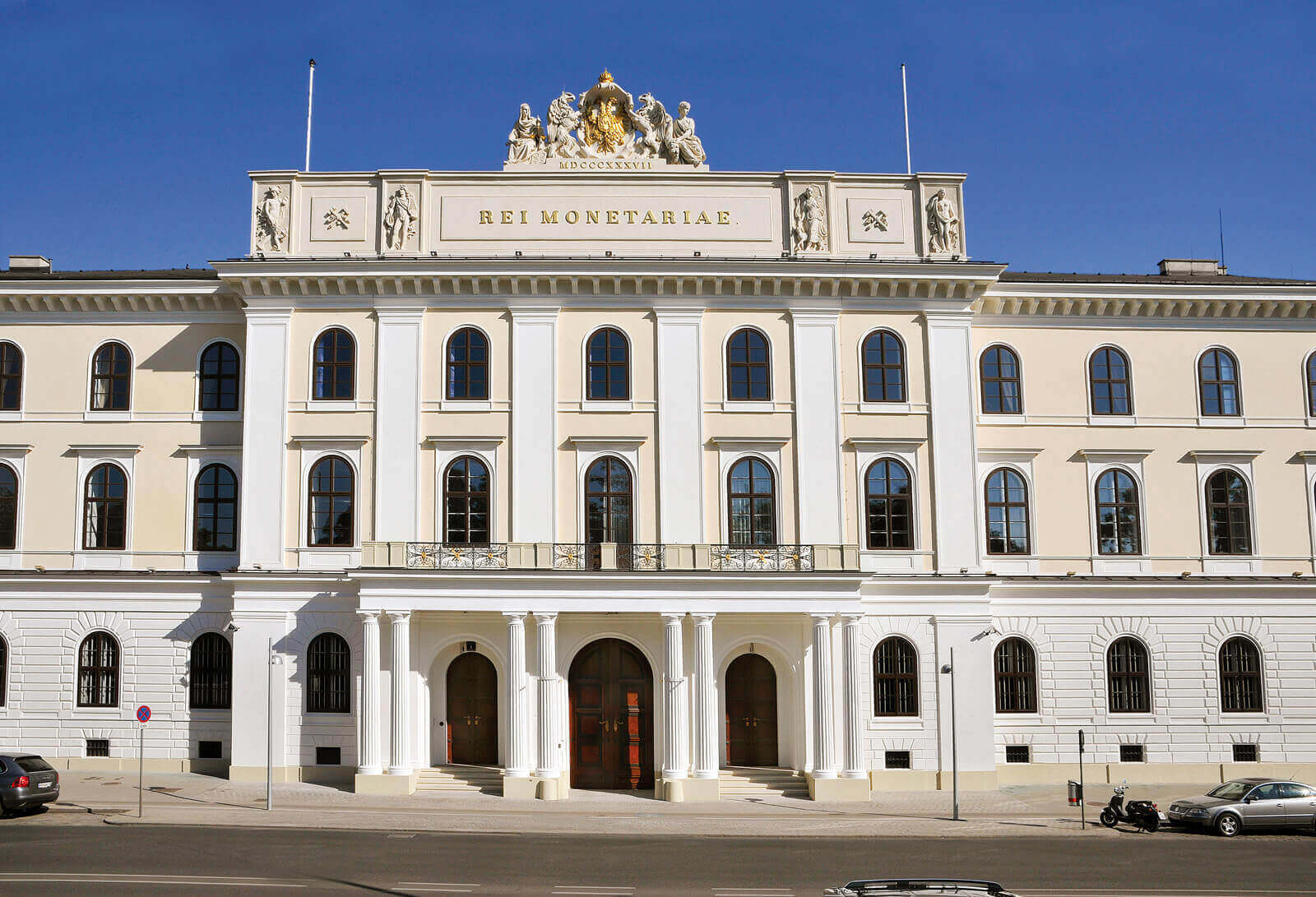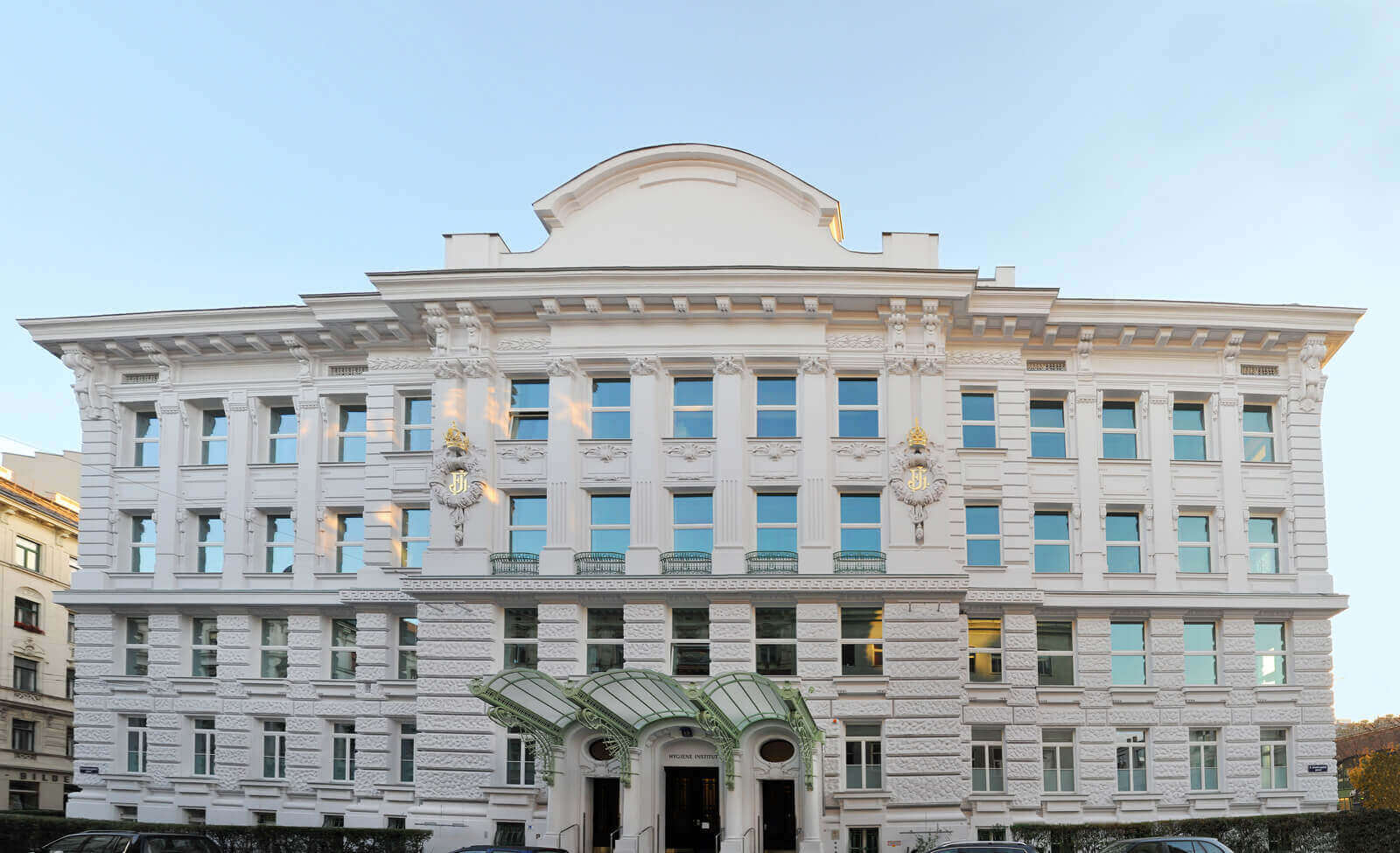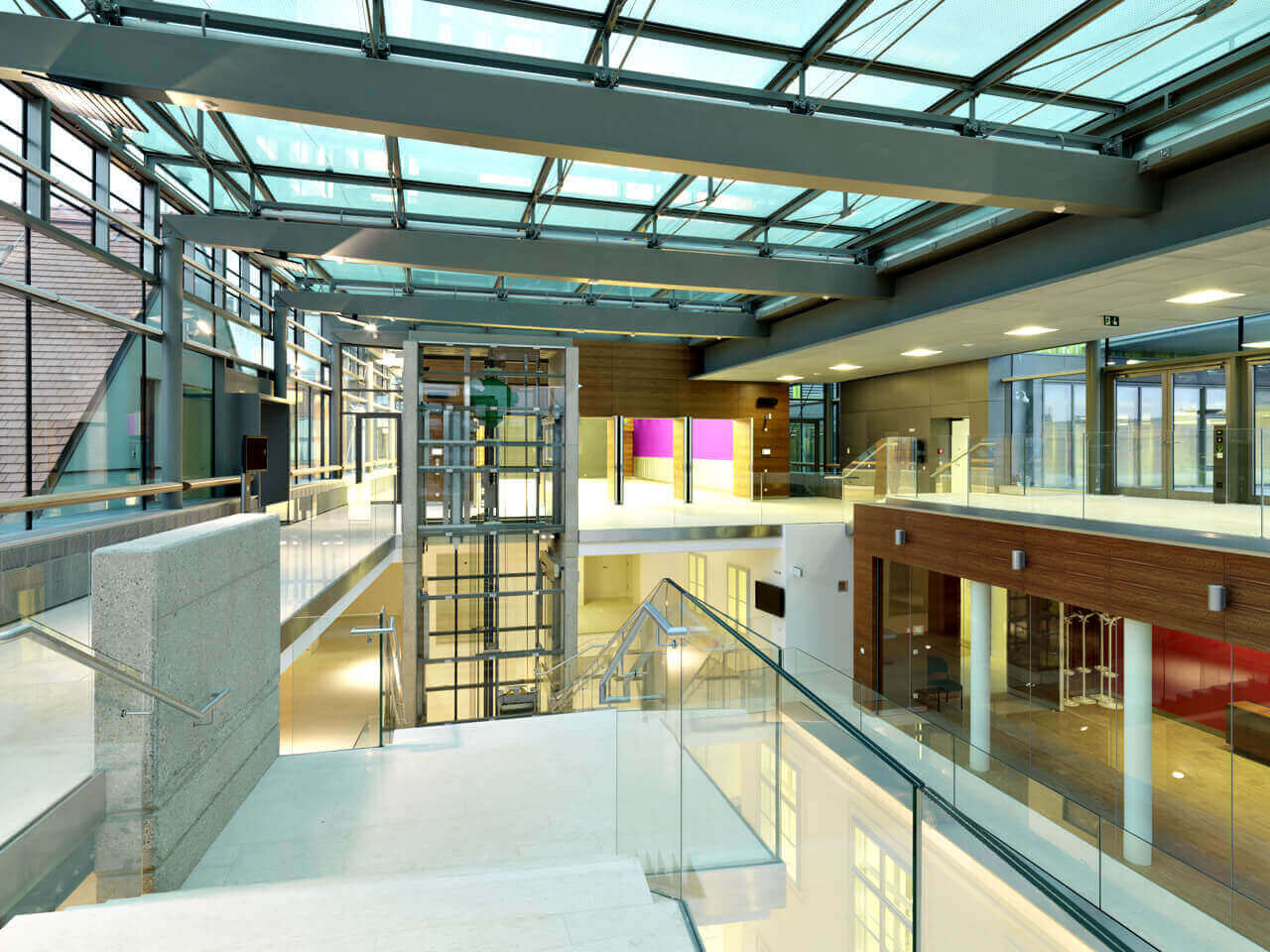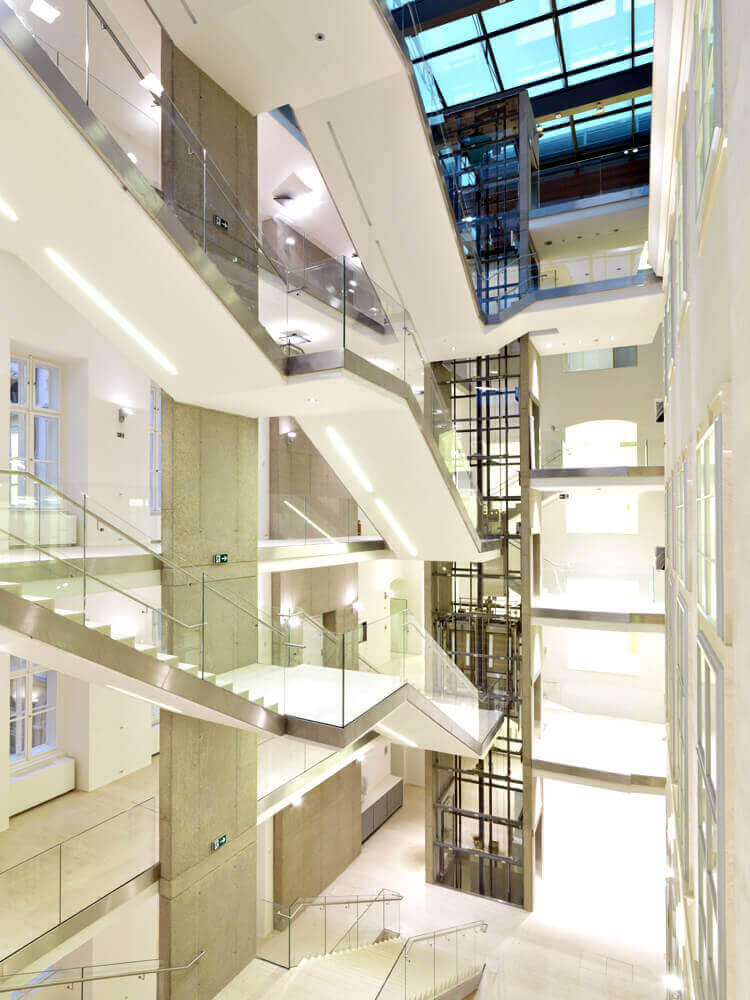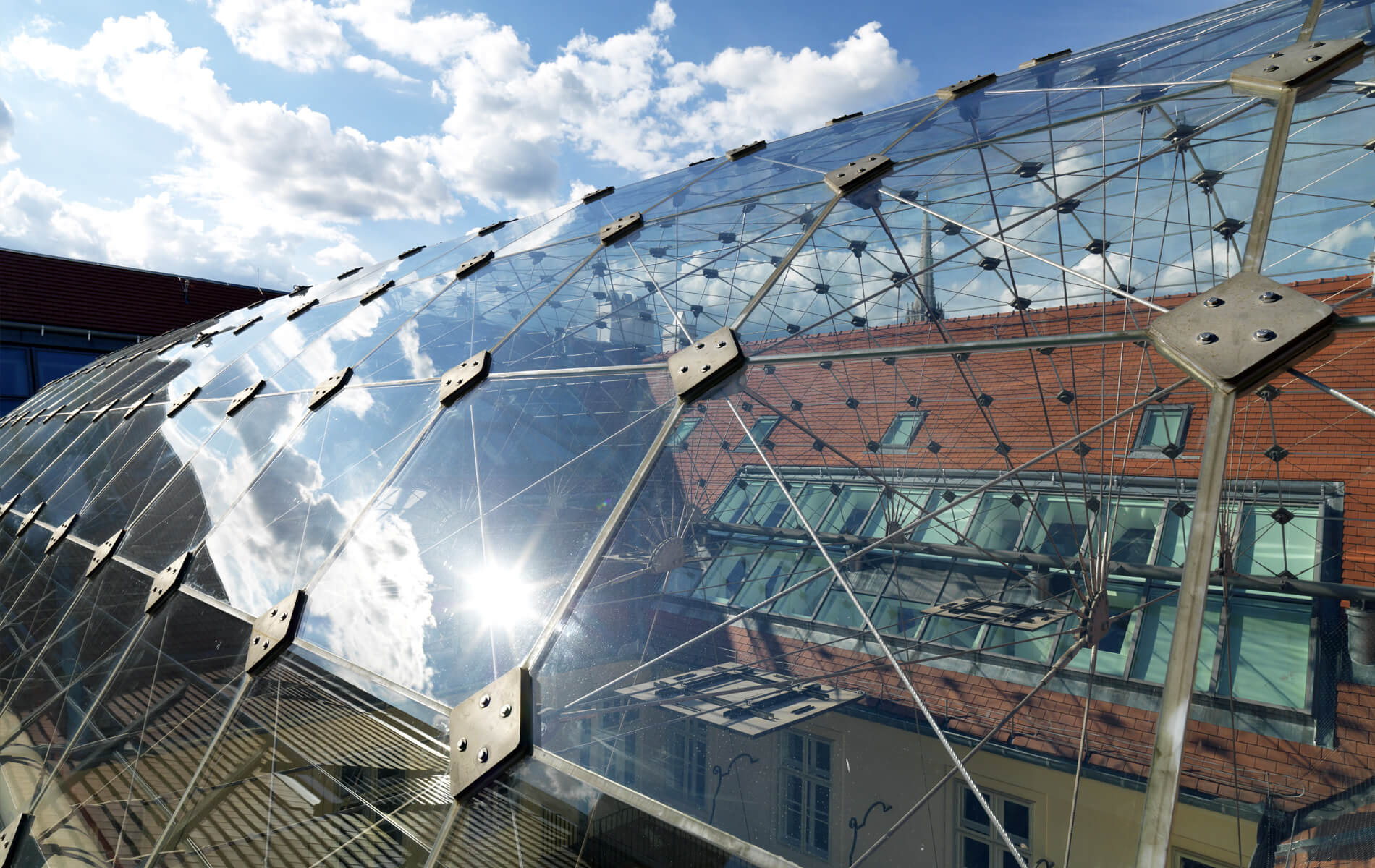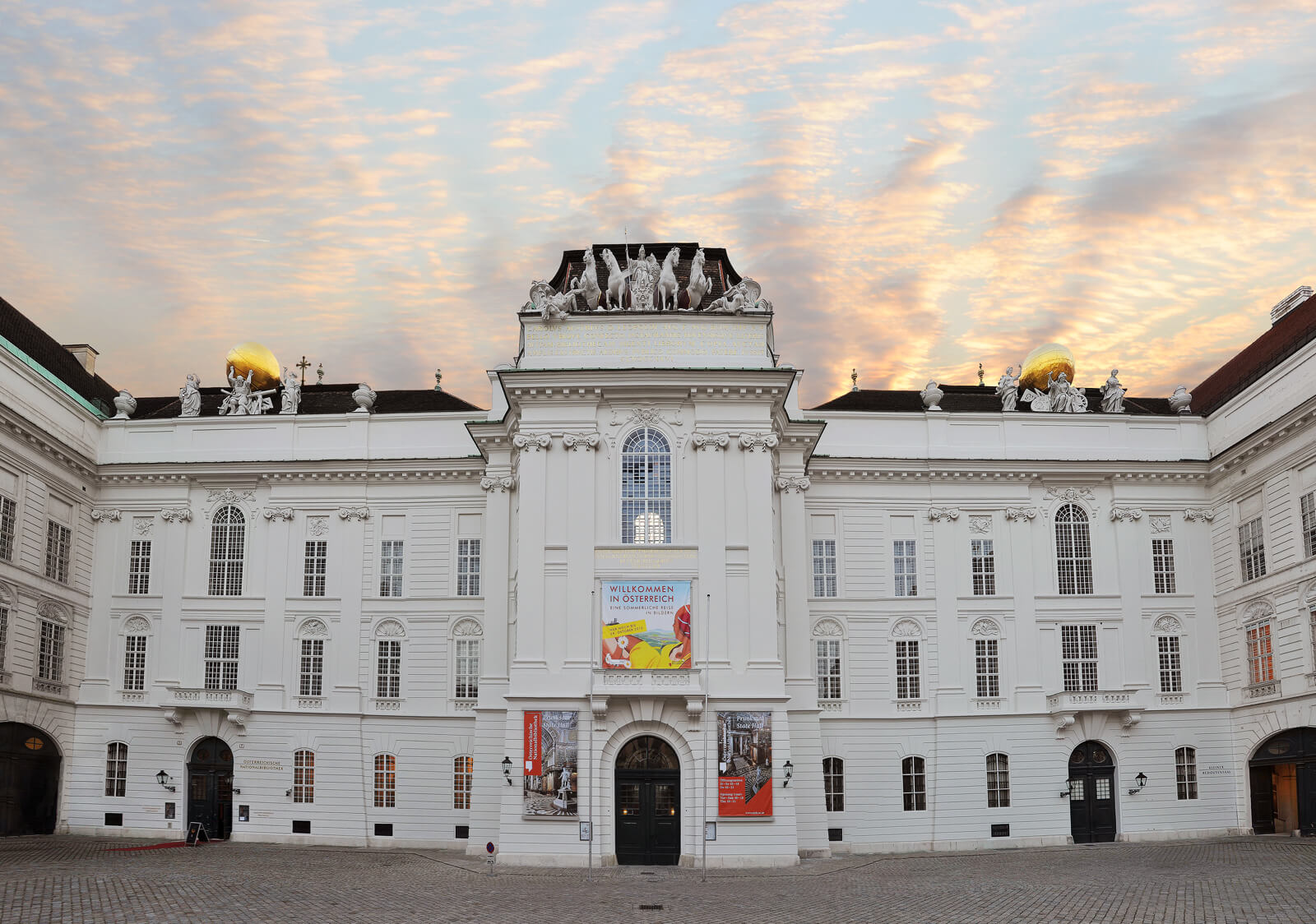 Palais Liechtenstein Vienna
Palais Liechtenstein Vienna
Palais Liechtenstein Vienna
Kinderspitalgasse Vienna 9. district
Federal Ministry of Finance Vienna
Federal Ministry of Finance Vienna
Federal Ministry of Finance Vienna
Austrian National Library Vienna
Bridge construction
Extensively developed know-how, decades of experience, expert staff and ideal equipment make us the perfect go-to company for bridge construction and renovation. Our knowledge in this sector stretches right back to the 19th century and the very first reinforced-concrete bridges in Austria, such as the Schwimmschulbrücke in Steyr (built in 1898) and the Hangbrücke in Badgastein. Both of these are historic showcase projects for Pittel+Brausewetter.
Our services in bridge construction have been in sharply increasing demand in recent decades.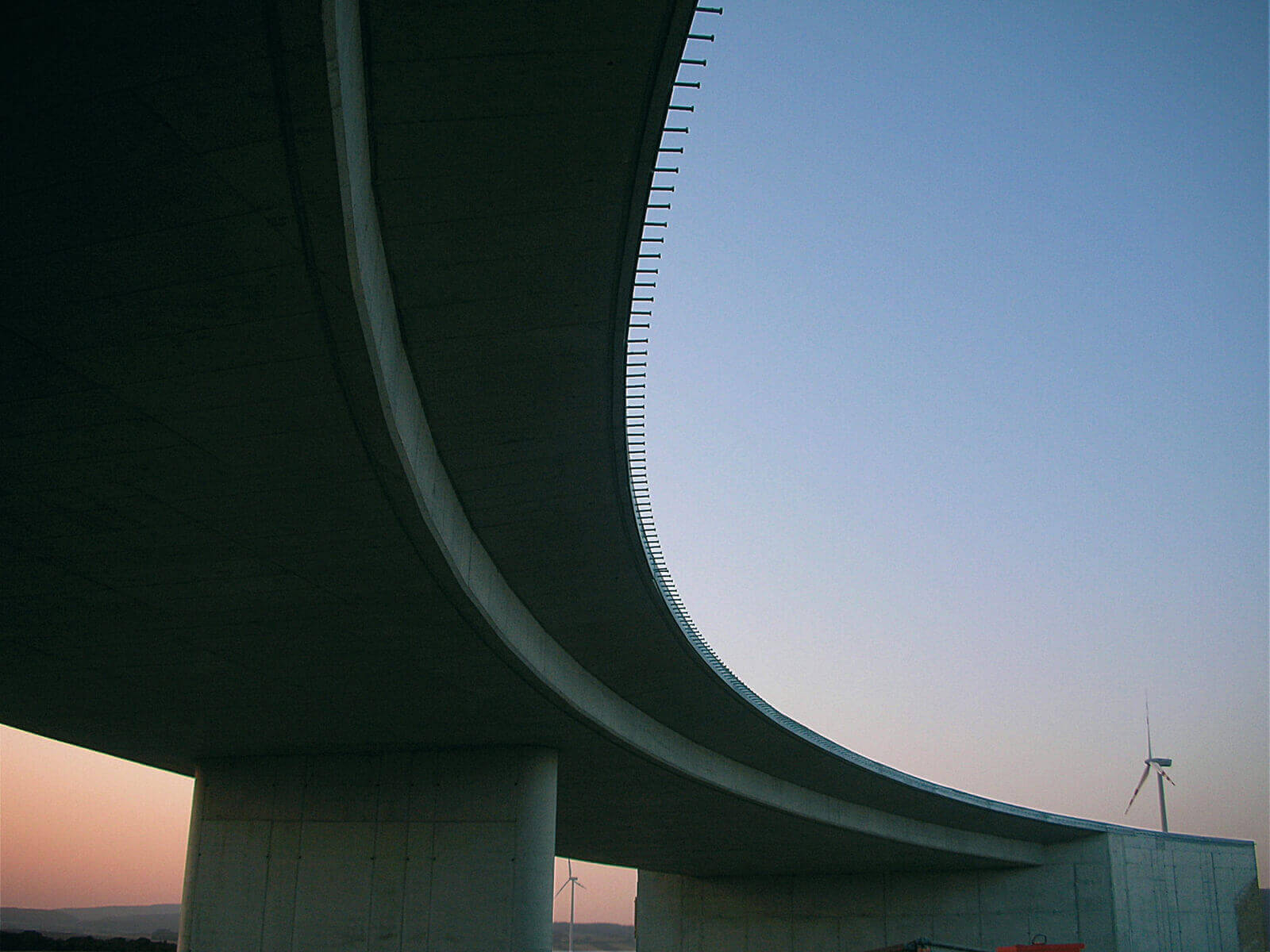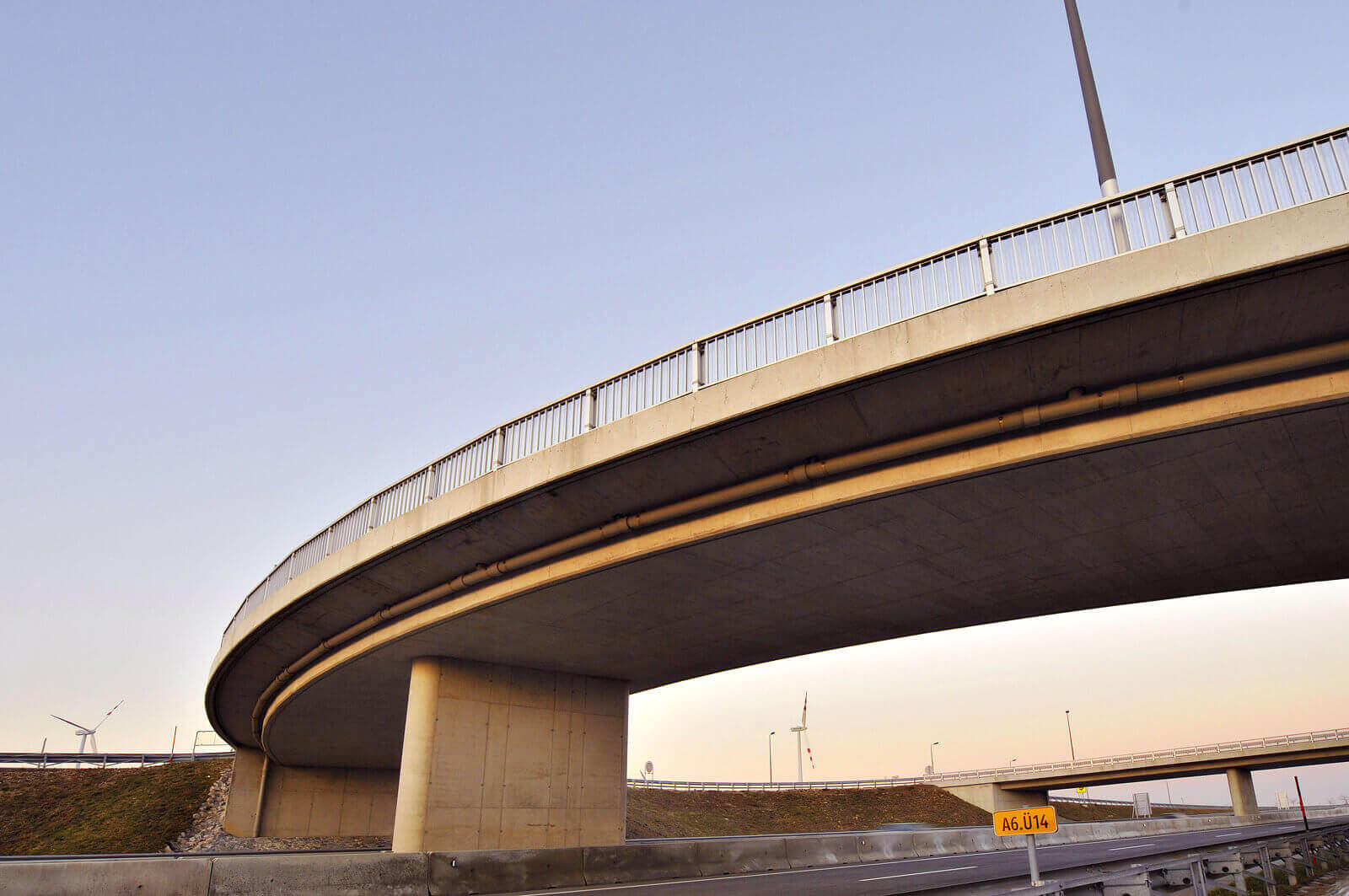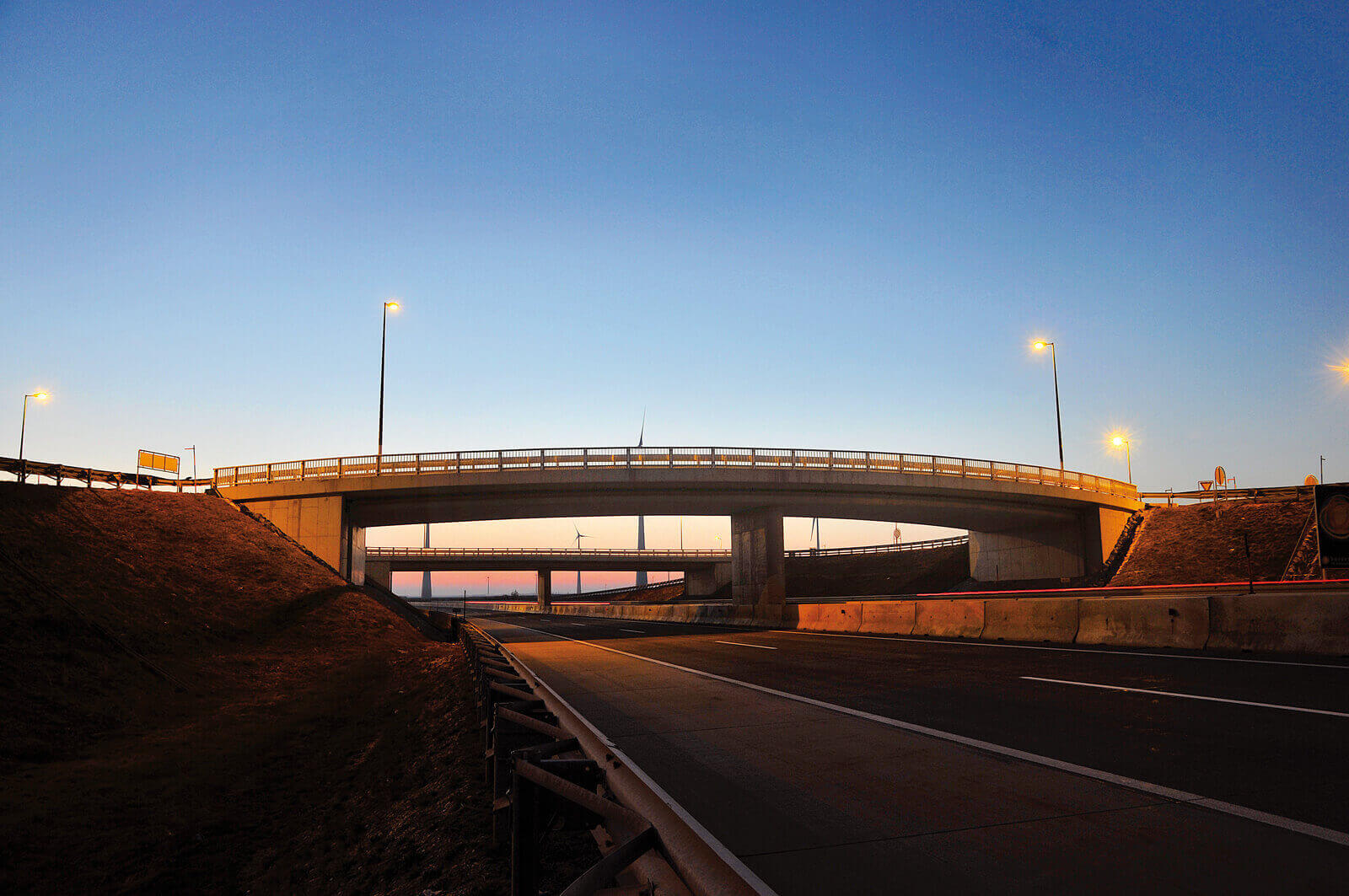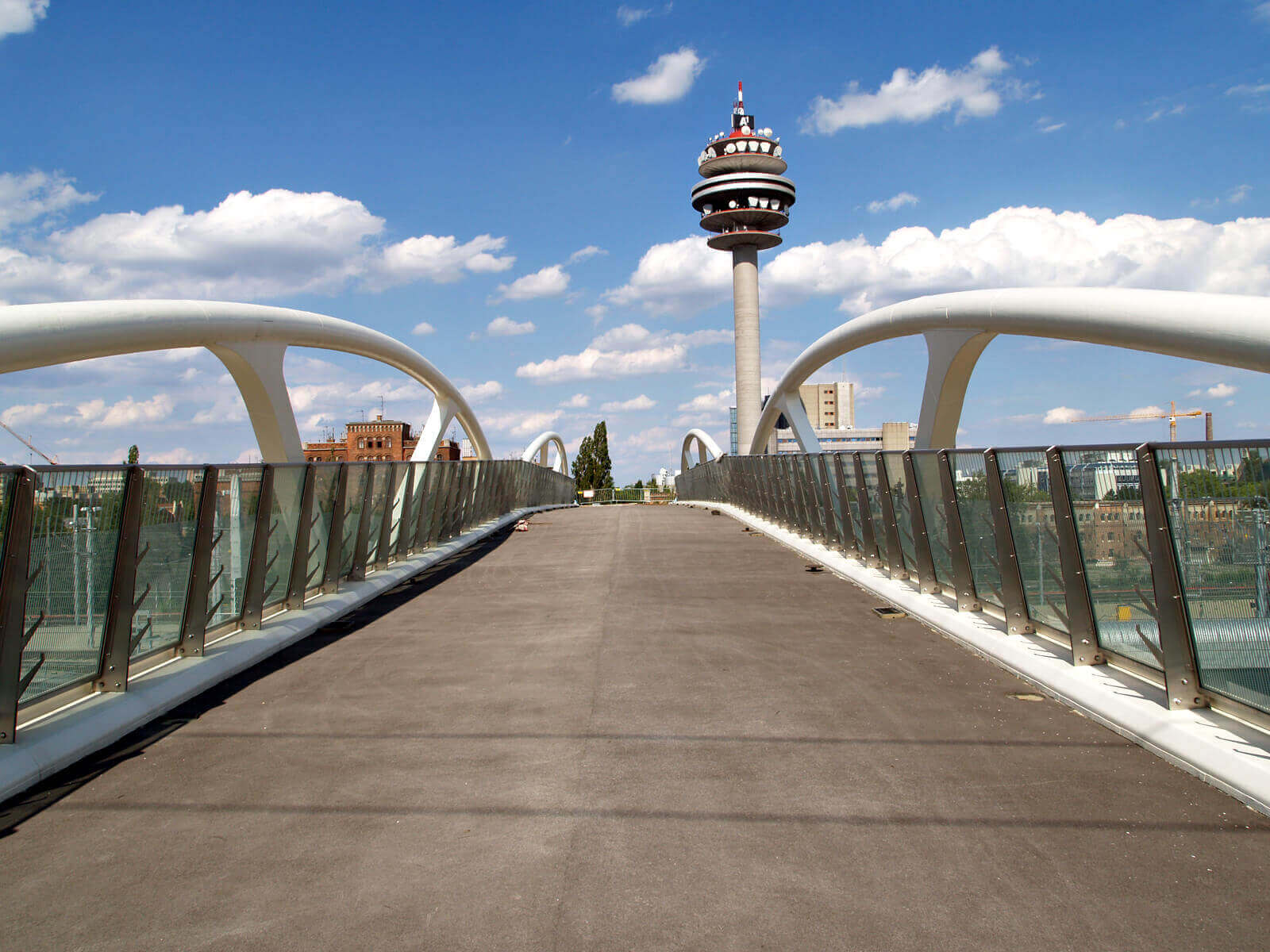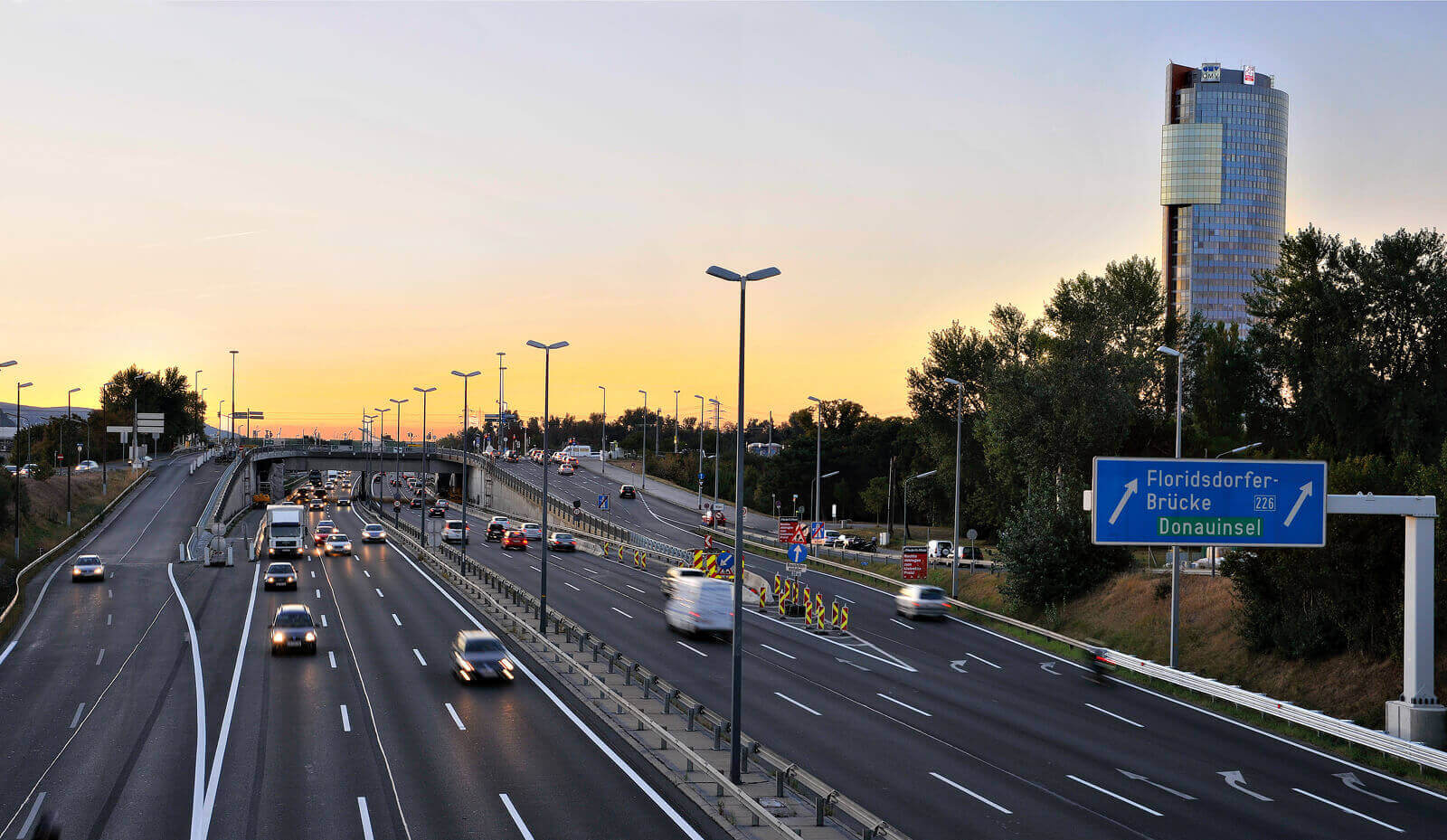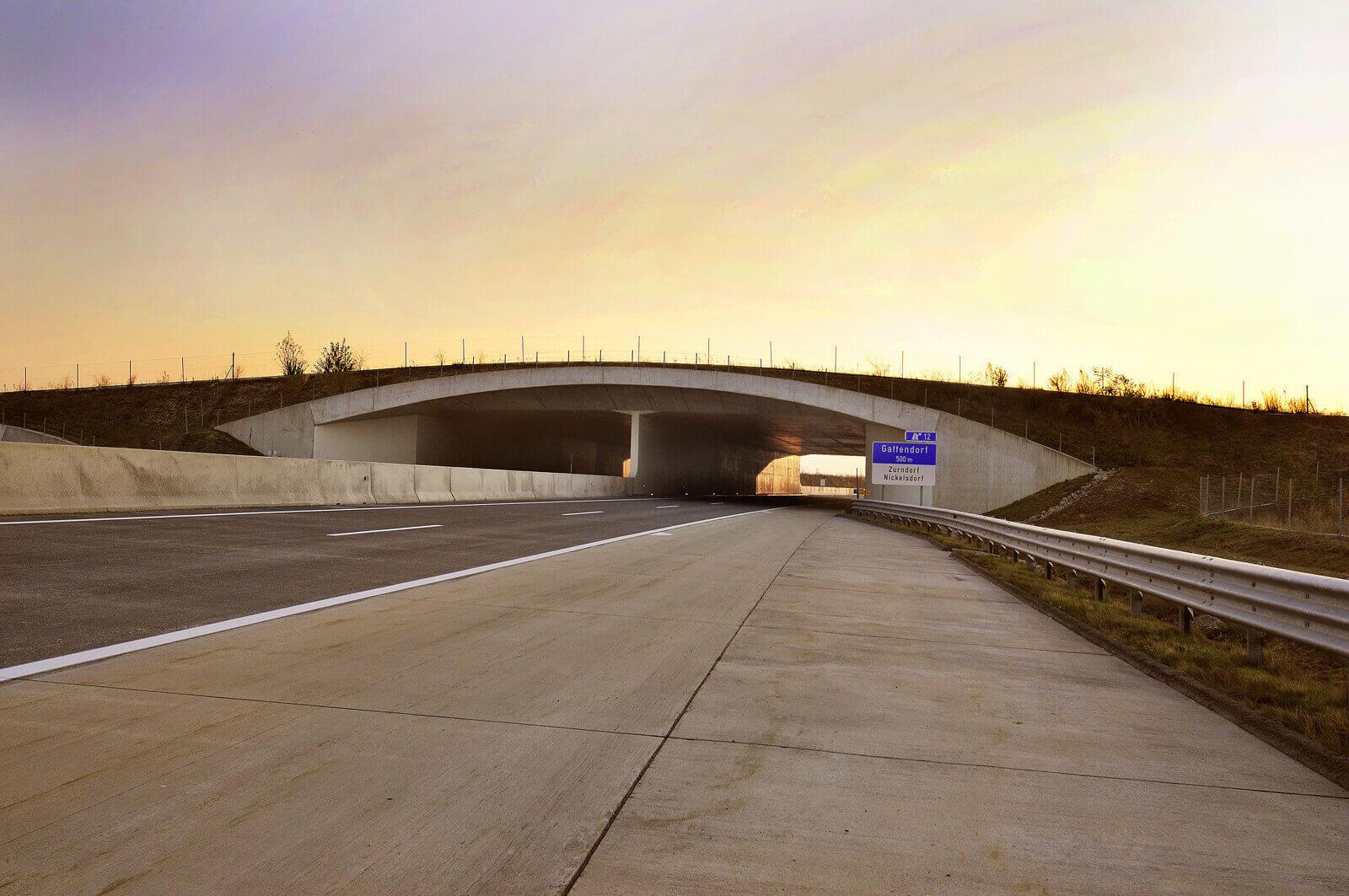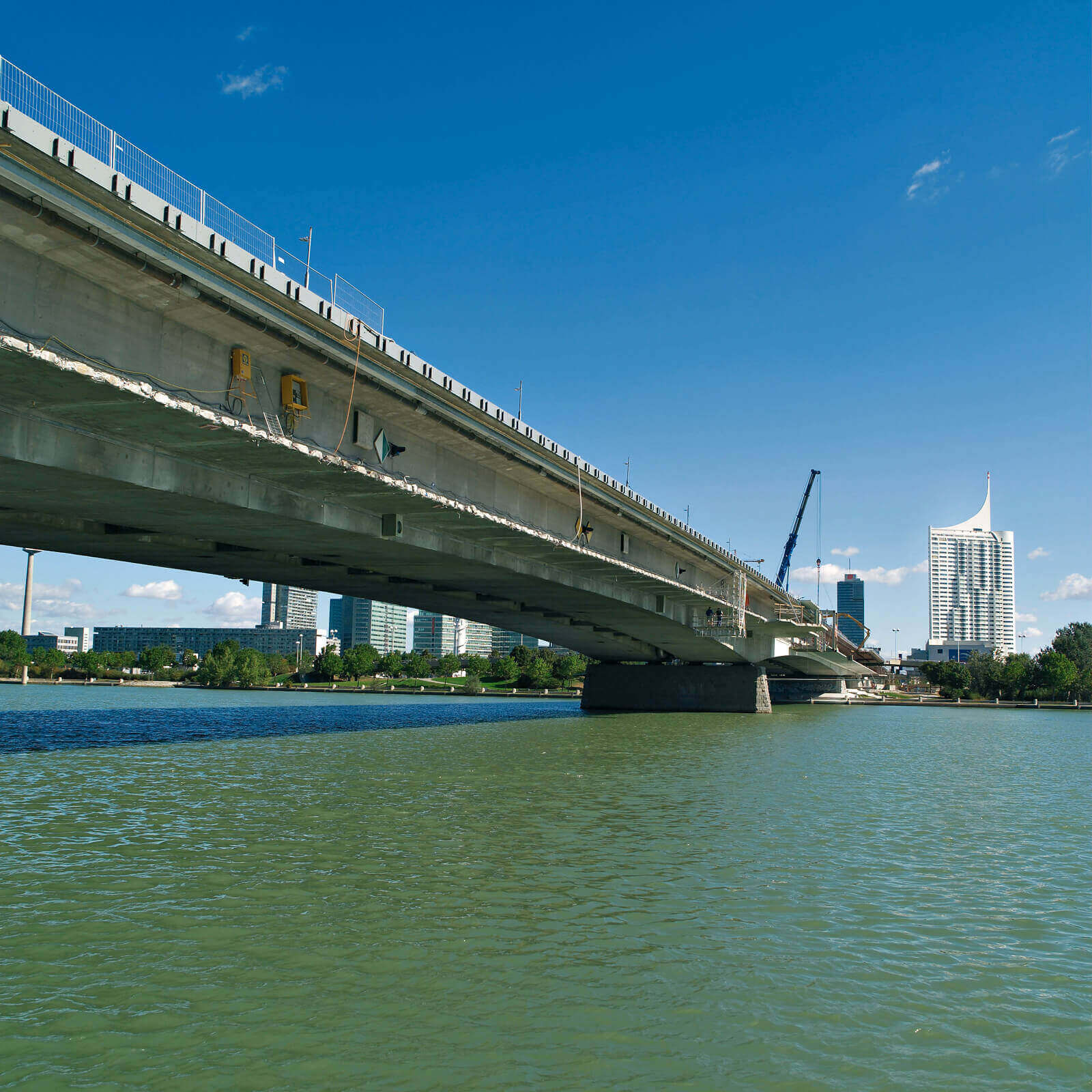 A6 bridge Kittsee Burgenland
A6 junction Kittsee Burgenland
A6 junction Kittsee Burgenland
Bridge Vienna central station view onto Arsenal radio tower
Floridsdorfer Brücke Vienna
Grünbrücke A6 B50 Gattendorf Burgenland
Pipeline construction
Pipeline construction, sewer construction, pipe laying
The sector of pipeline construction, sewer construction and pipe laying is an important key sector in which the company has experience dating back to the 19th century to call on. As long ago as 1880, Pittel+Brausewetter built Bratislava's network of concrete sewers, shortly before it constructed the main sewer along the Vienna River.
Back as far as 1887, company founders Adolf Baron Pittel and Ing. Viktor Brausewetter published their extensive expertise and experience in the sector in a work titled Practical Guide on the Planning and Building of Concrete Sewers.

The construction of sewers for both councils and industrial firms has been a vital area of expertise for our company for decades. This offering has been enhanced with pipe laying work for water pipes. In Vienna, Pittel+Brausewetter acts as a contractor for the city's gas, power, waterworks and public lighting companies while we also work for the EVN electrical group across Lower Austria.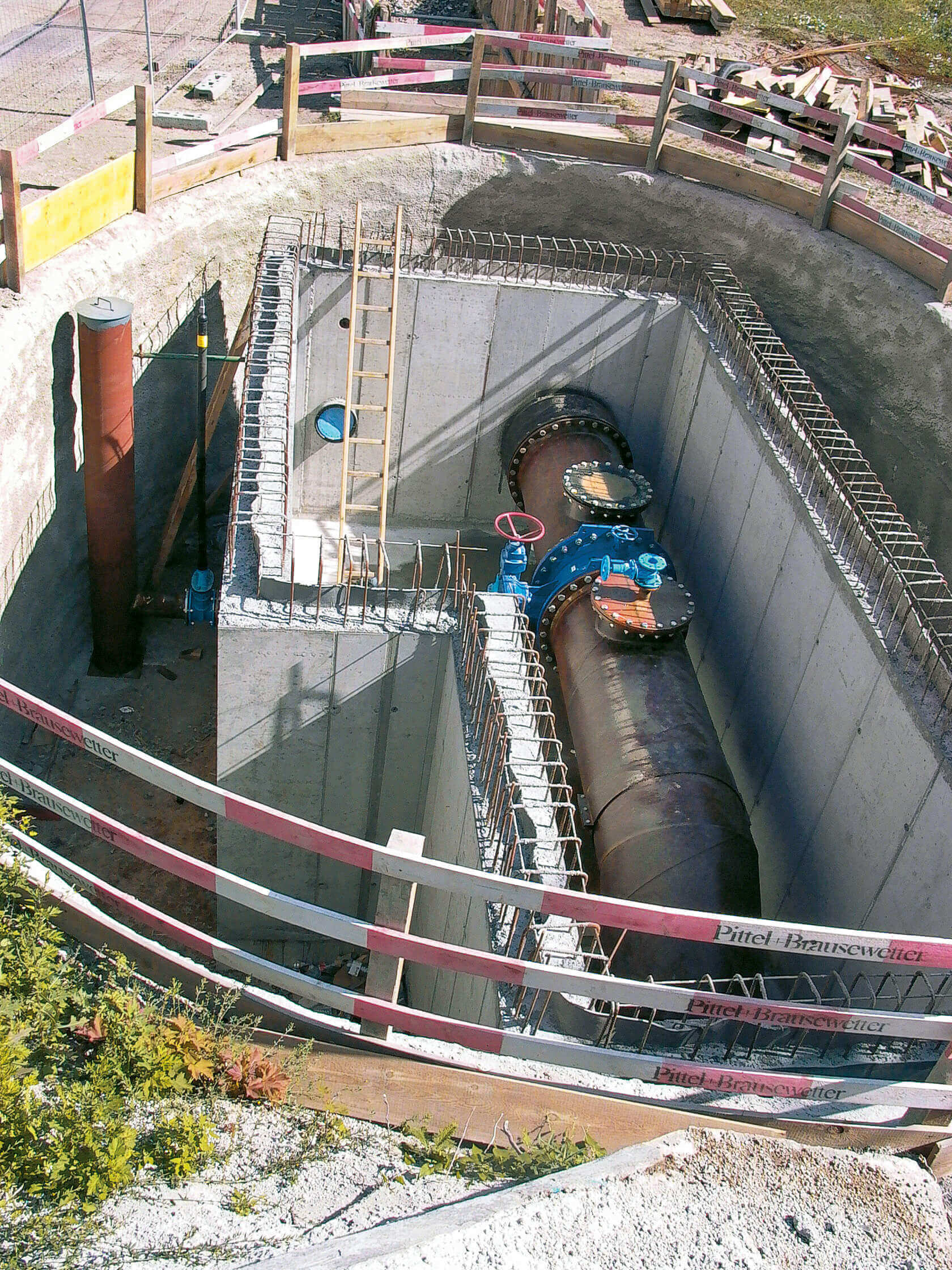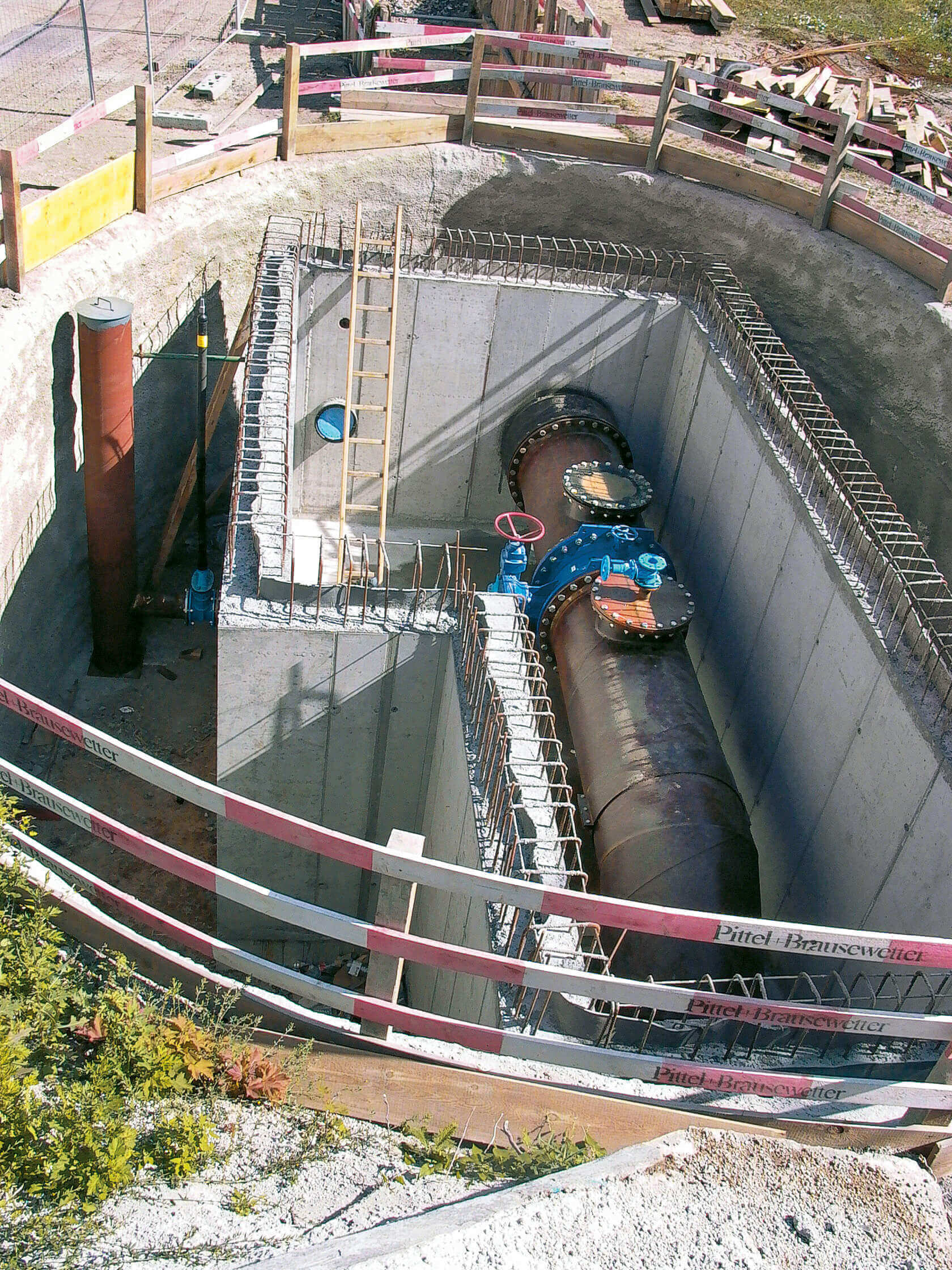 Track construction
Railway building has always been a particular strength. Back in the era of the Austro-Hungarian Monarchy, the company built the likes of the Waagthal line in modern-day Slovakia along with a track linking Operngasse and Karlsplatz in Vienna in 1901. All of this is documented with historic images.
In recent times, the company has been commissioned by the Austrian rail network to conduct numerous support renovations and station reconstructions. The company has also played a leading role in the upgrading of the Vienna commuter lines.
Since work on the underground began in the Austrian capital, Pittel+Brausewetter has been directly involved. The Vienna underground operator has continually entrusted us to be one of their contractors for track construction work. This work has included laying the grooved track in the Simmering project.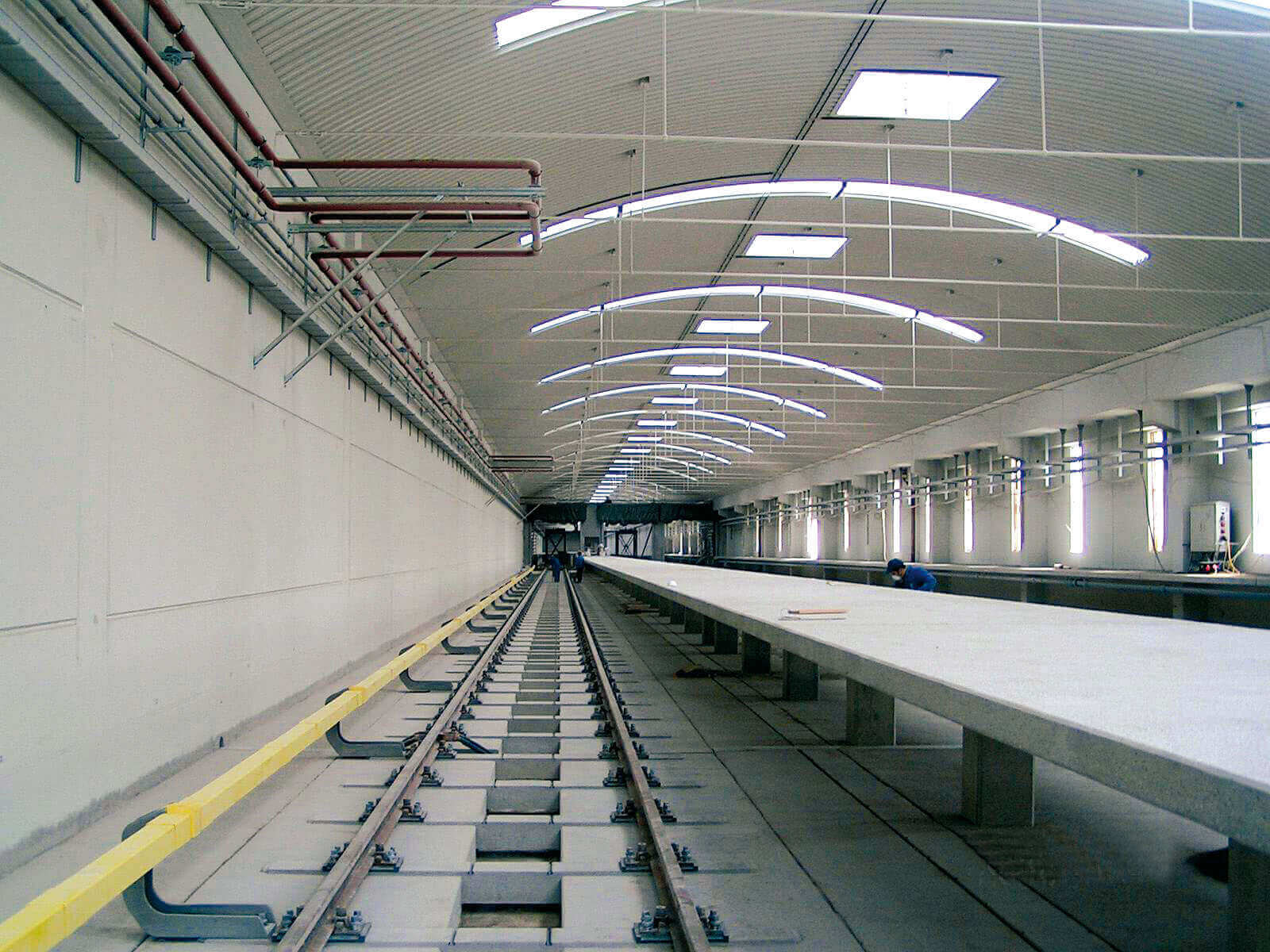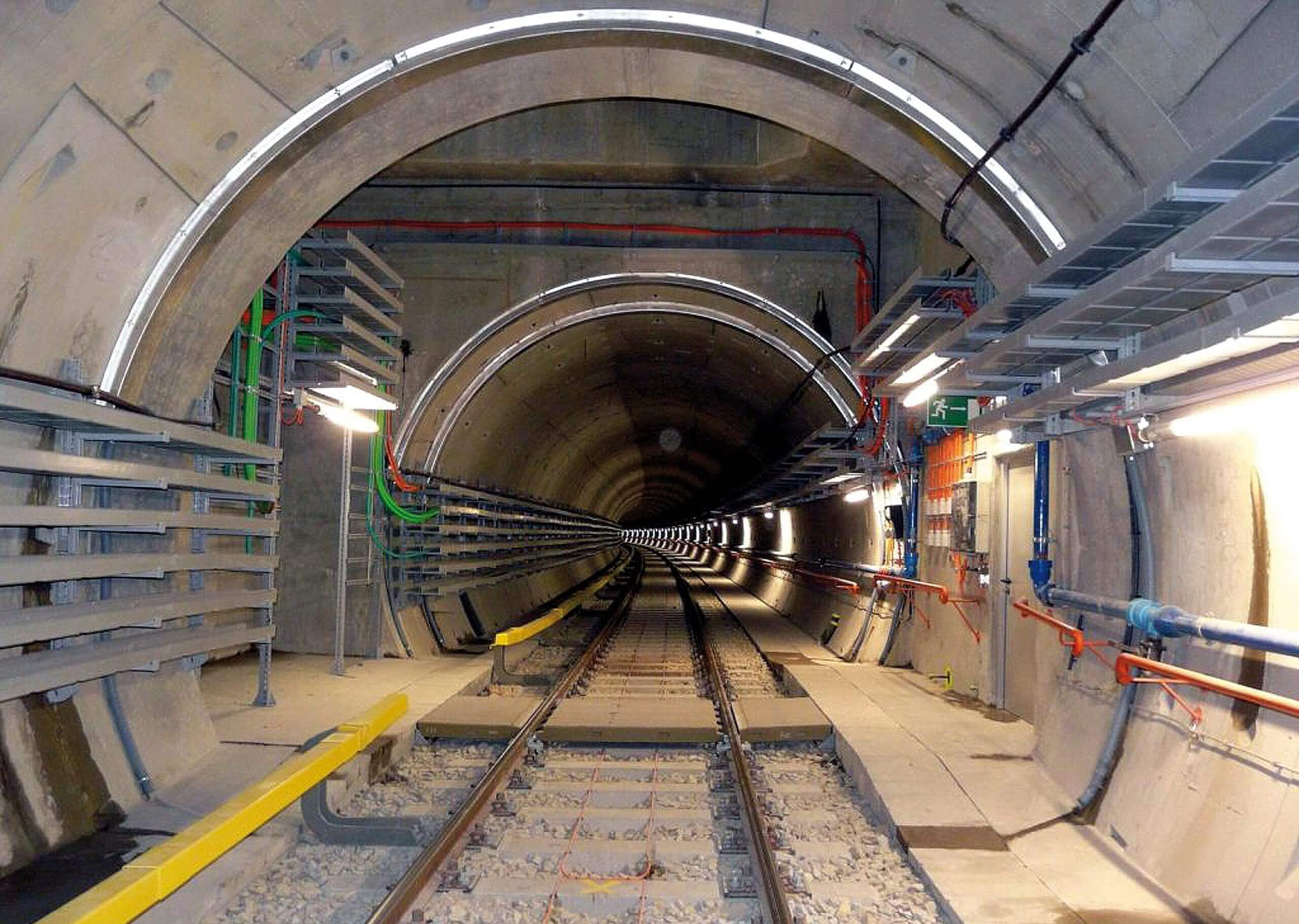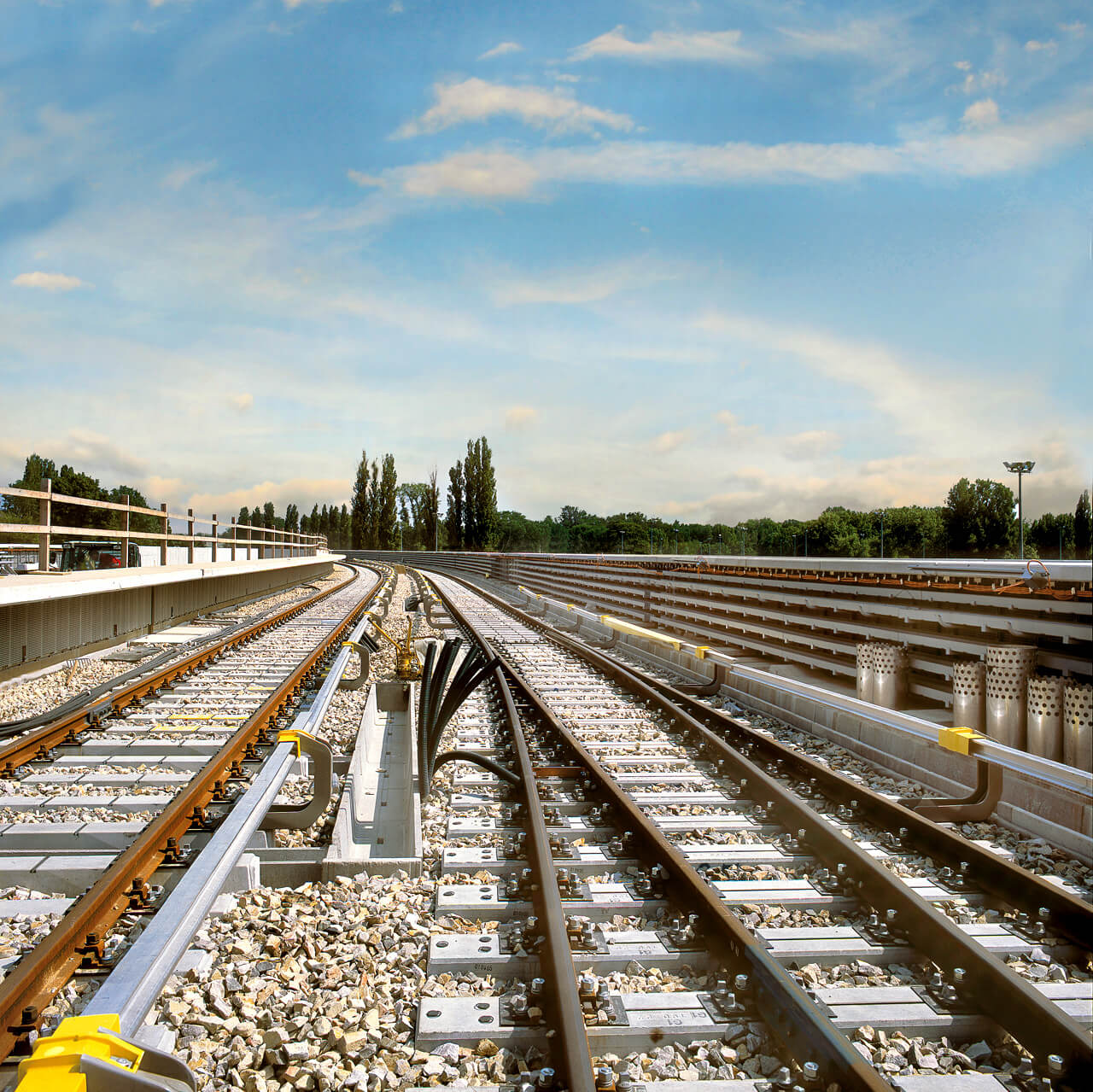 U1 construction stage 2+3, Vienna
U2 construction stage 4+5, Vienna
U2 construction stage 4+5 stadium, Vienna
Golf course & sport facilities
Golf course construction
For golf course construction we have a well-known team at our disposal, which has been entrusted with planning and implementing projects in cooperation with famous golf course designers. We have completed many courses both in Austria and beyond.
We offer our clients a highly professional service as general contractions, all the way from earthwork, the construction of irrigation systems and ponds, landscaping, paving all the way to the clubhouse and supplementary leisure facilities at the course.

Our highly capable staff and extensive expertise make our experienced golf course team an ideal partner for new golf courses and the renovation or extension of existing courses.
Sport facilities
Our capabilities in the particular sphere of sport facility construction developed through our work in golf course and road construction. Our diverse offering includes stand construction, grass pitches, artificial grass pitches, hard courts, tracks and children's play areas.
Among our best-known showcase projects is the equestrian park in Ebreichsdorf.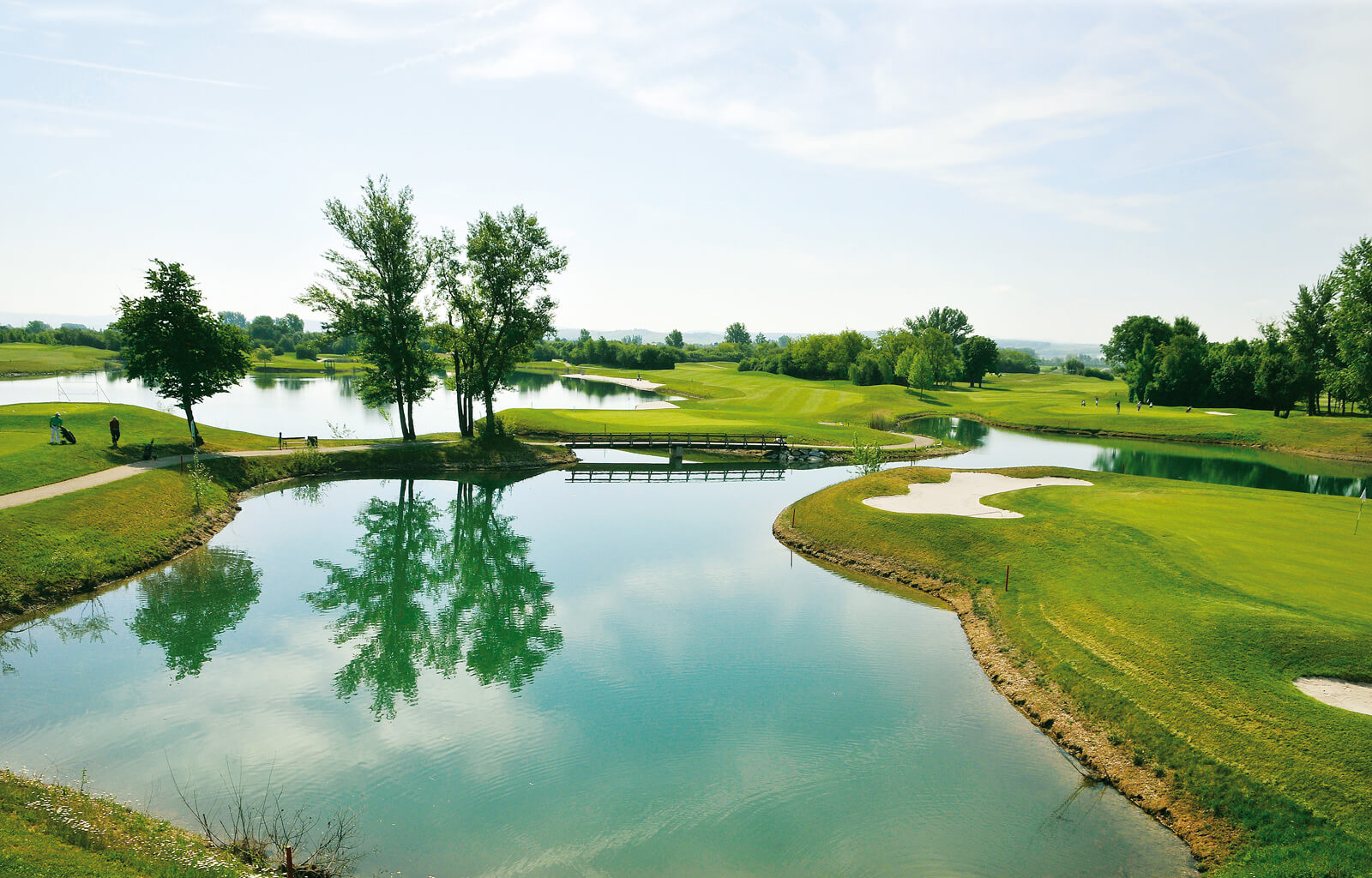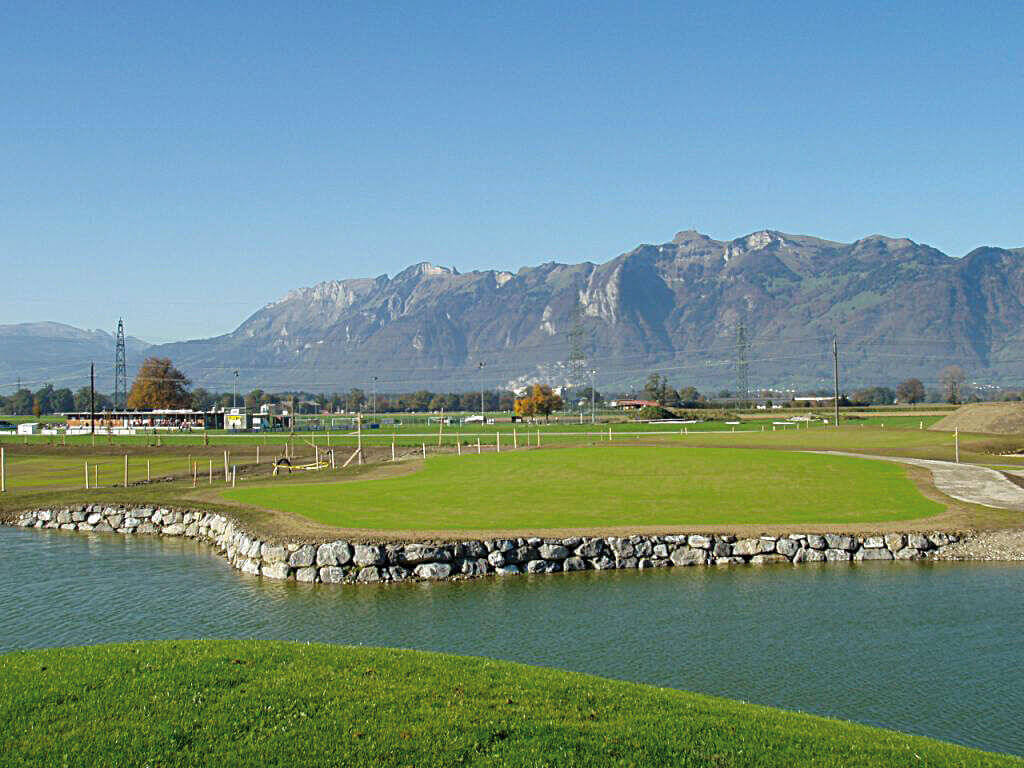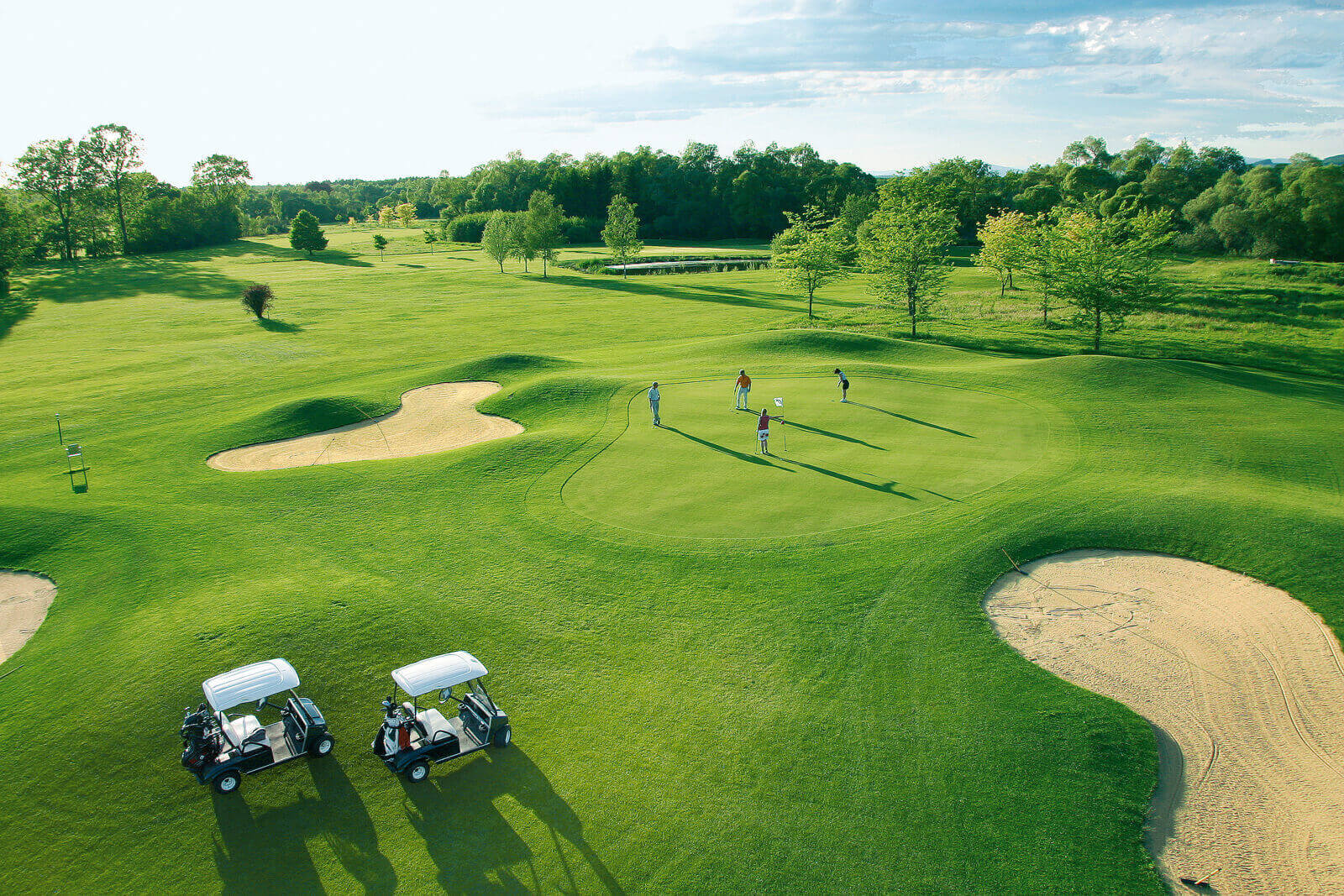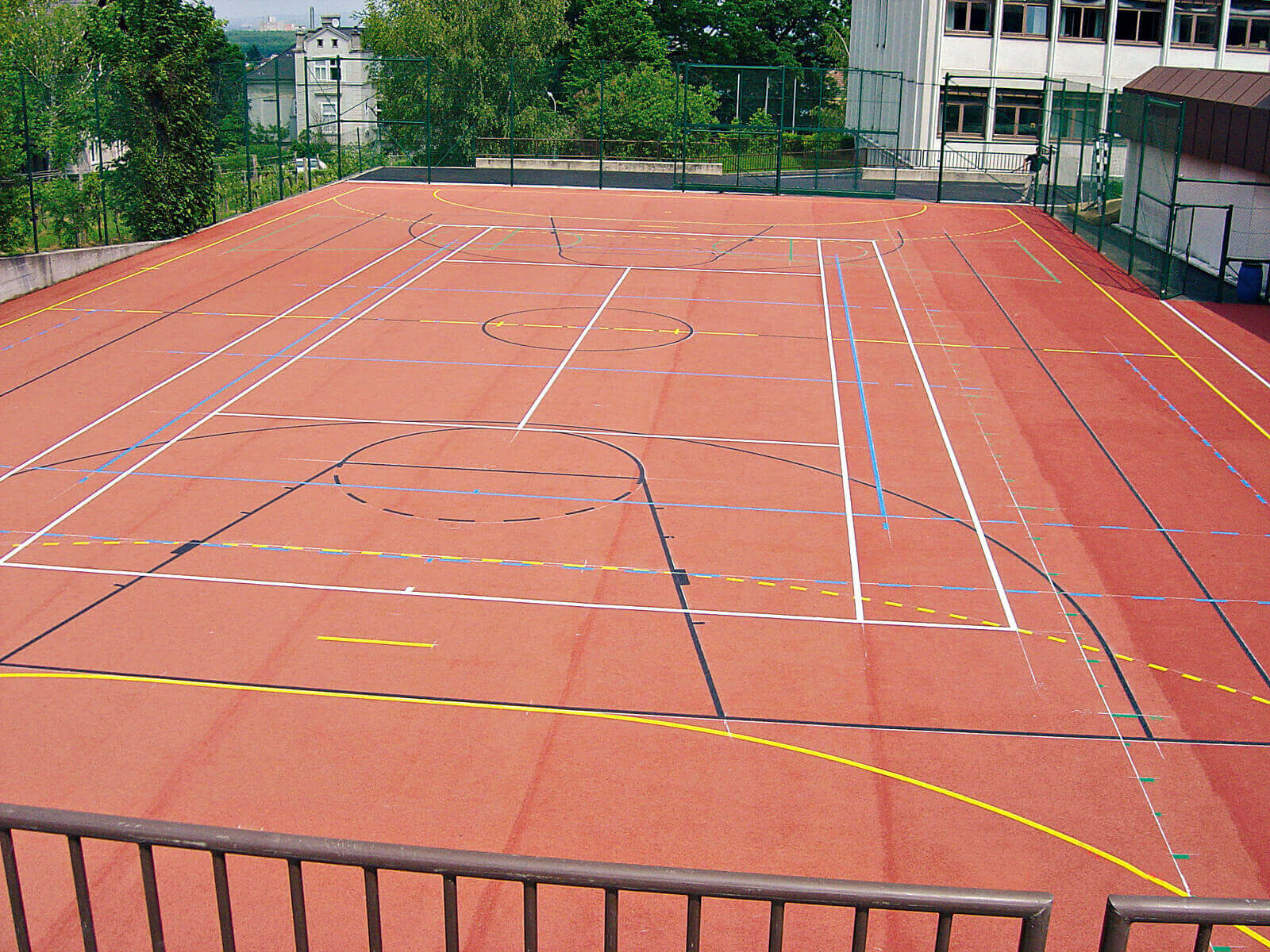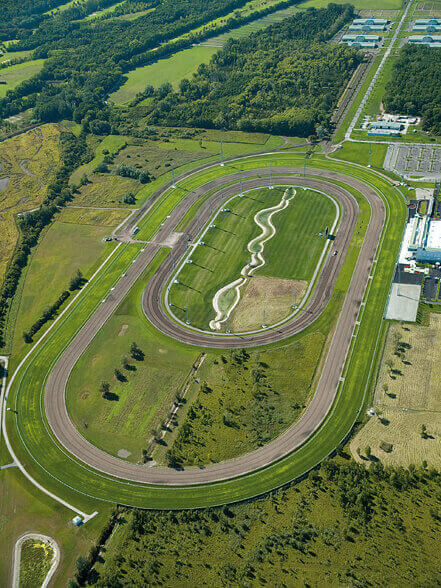 Golf course Atzenbrugg Austria
Golf club Rankweil in Vorarlberg
Magna Racino in Ebreichsdorf near Vienna
Paving
Whether it comes to pedestrianised areas, town and city centres, parks, public places, private sites or the surroundings of historic buildings, as specialists in paving we are ideal partners for both consultation and implementation. Our many years active in this area has given us qualified expert staff that help us to make our experience available as early as the planning phase. The diverse range of stone materials and the ways in which they can be laid mean that we can meet both architects' wishes and technical standards.
Our subsidiaries Leopold Krenn GmbH and Wolfgang Resel GmbH are proven top professionals for paving and offer a great combined offering along with our regional street construction teams.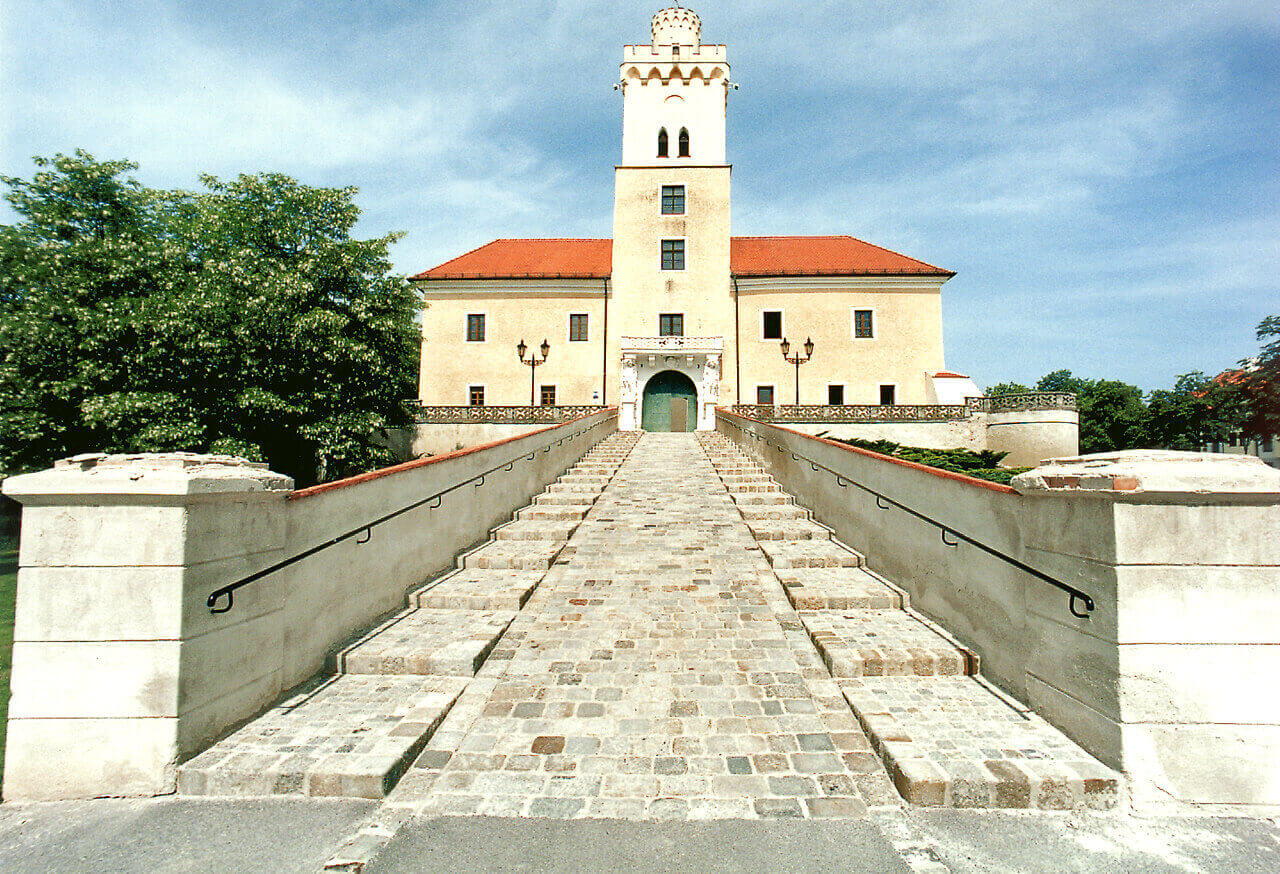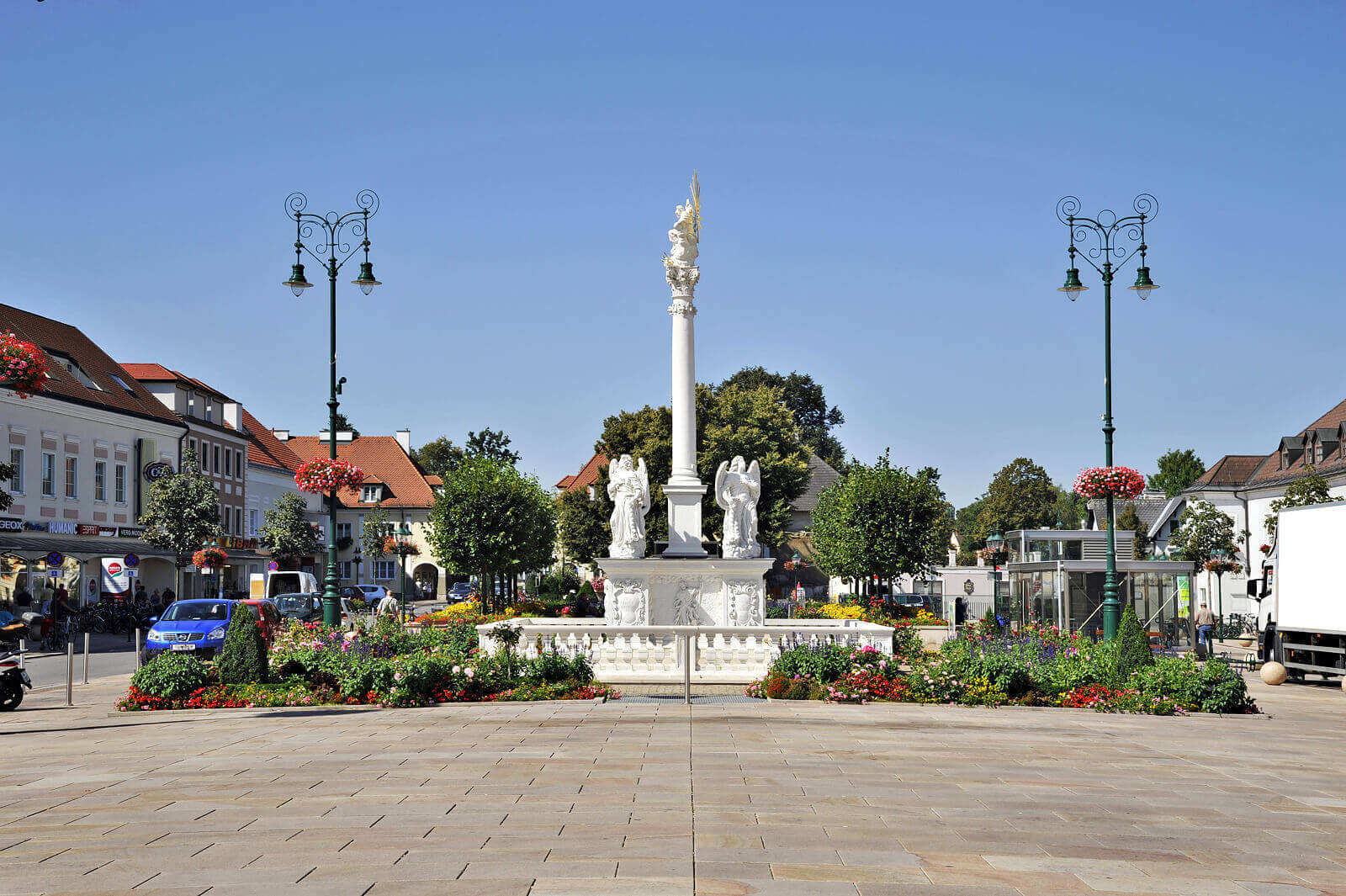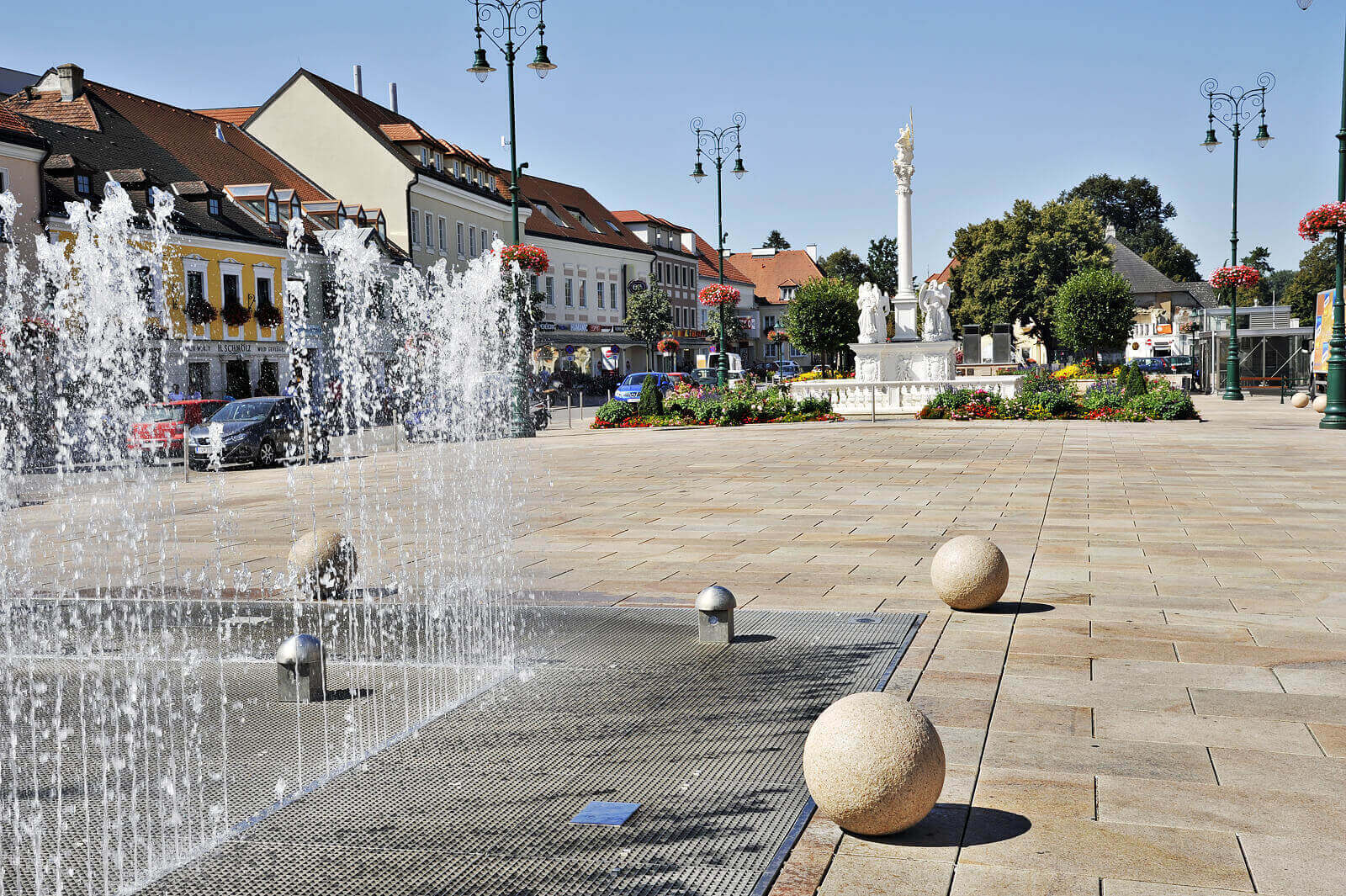 Castle Dürnkrut in Lower Austria
Rehabilitation center Weißer Hof in Klosterneuburg
Production plants
Asphalt mixing plants
Pittel+Brausewetter operates three modern mixing plants in Inzersdorf (Vienna), Tulln-Nitzing and at the Bratislava branch.
In addition, our company uses four jointly owned mixing plants, namely AMB in Markgrafneusiedl, WMW in Maustrenk, AMW in Rauchenwarth and TAM in Nußdorf an der Traisen.
Slovakia – Asphalt mixing plant Bratislava
The plant at the Bratislava site at Stará Vajnorská 1, which began operating in 2007, is one of the most cutting-edge hot mix plants in Slovakia.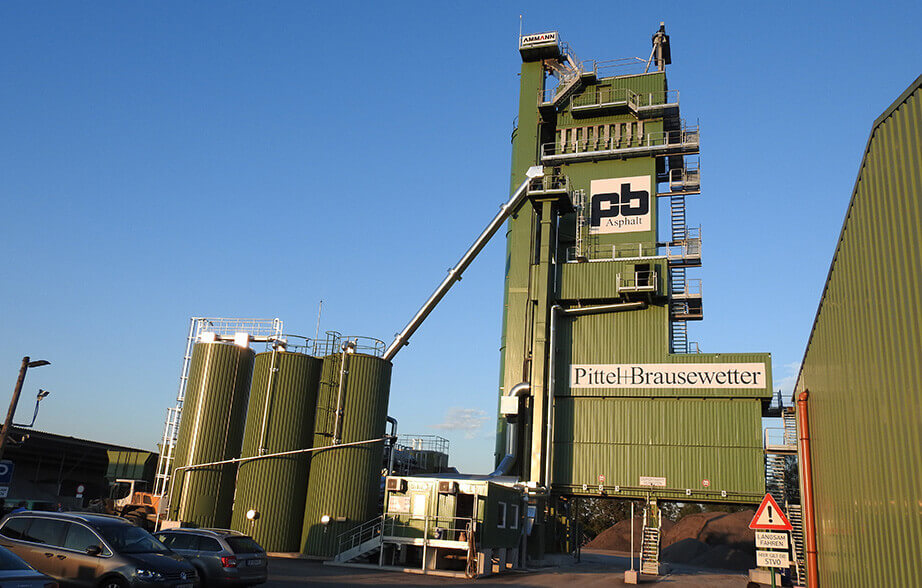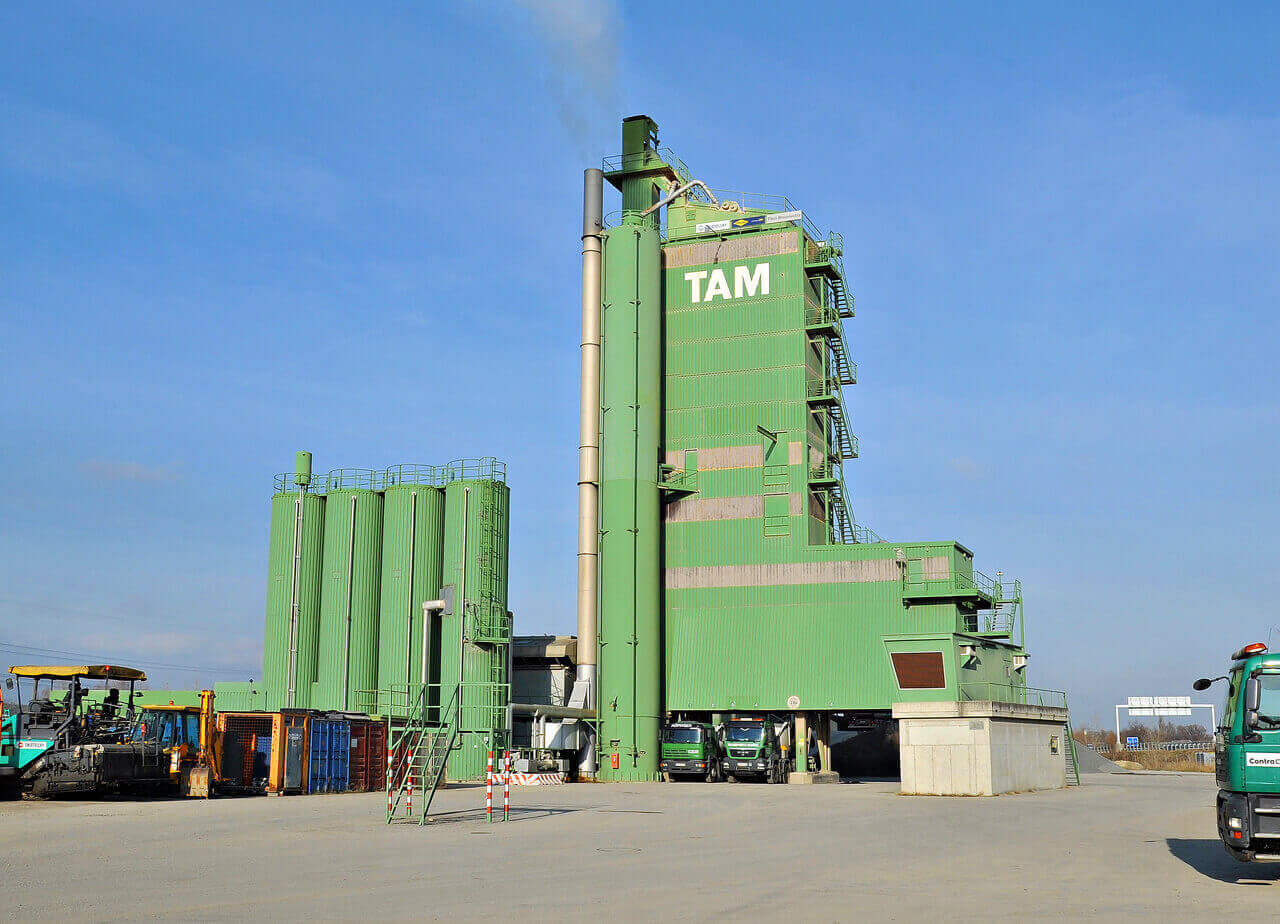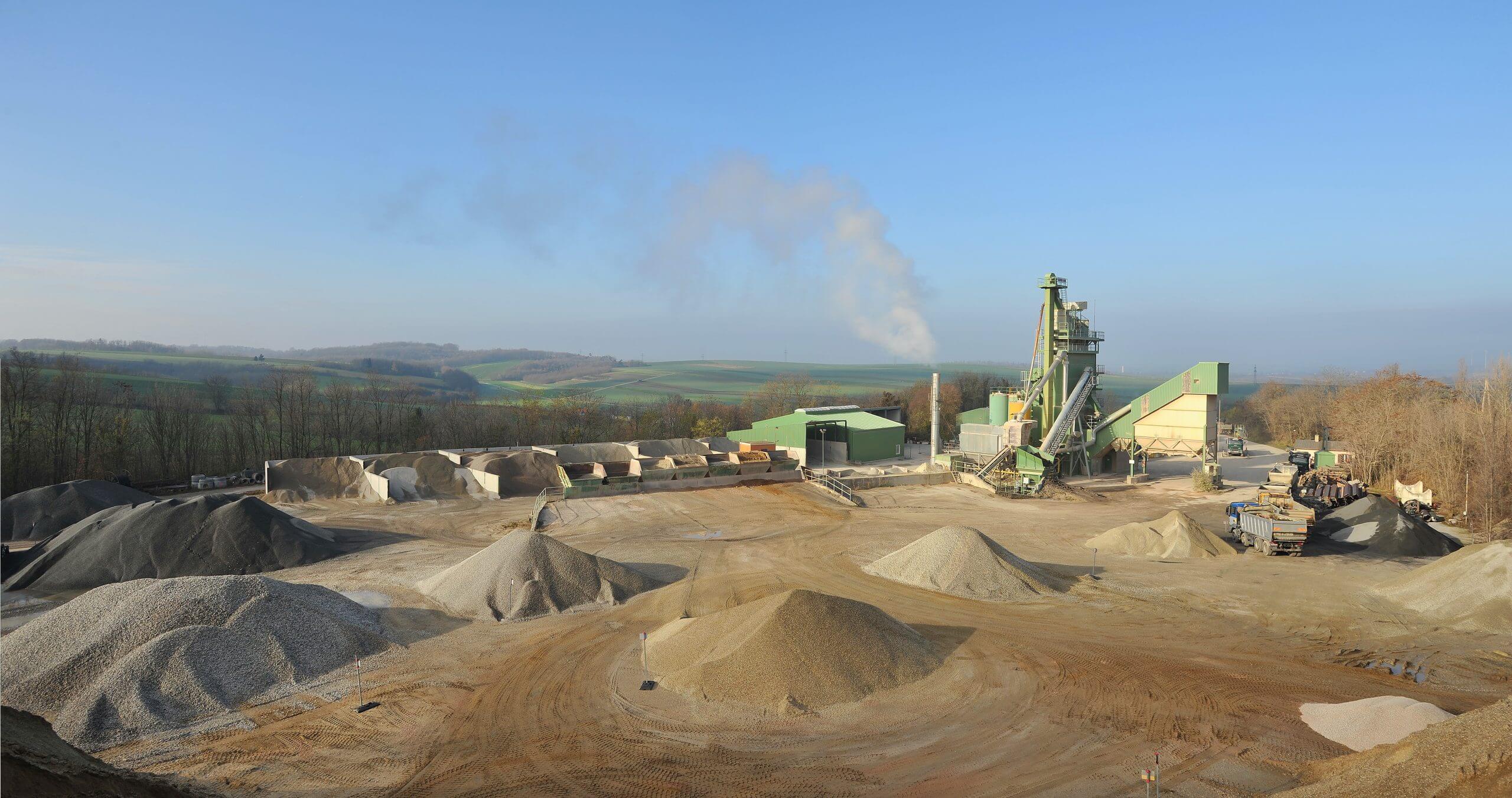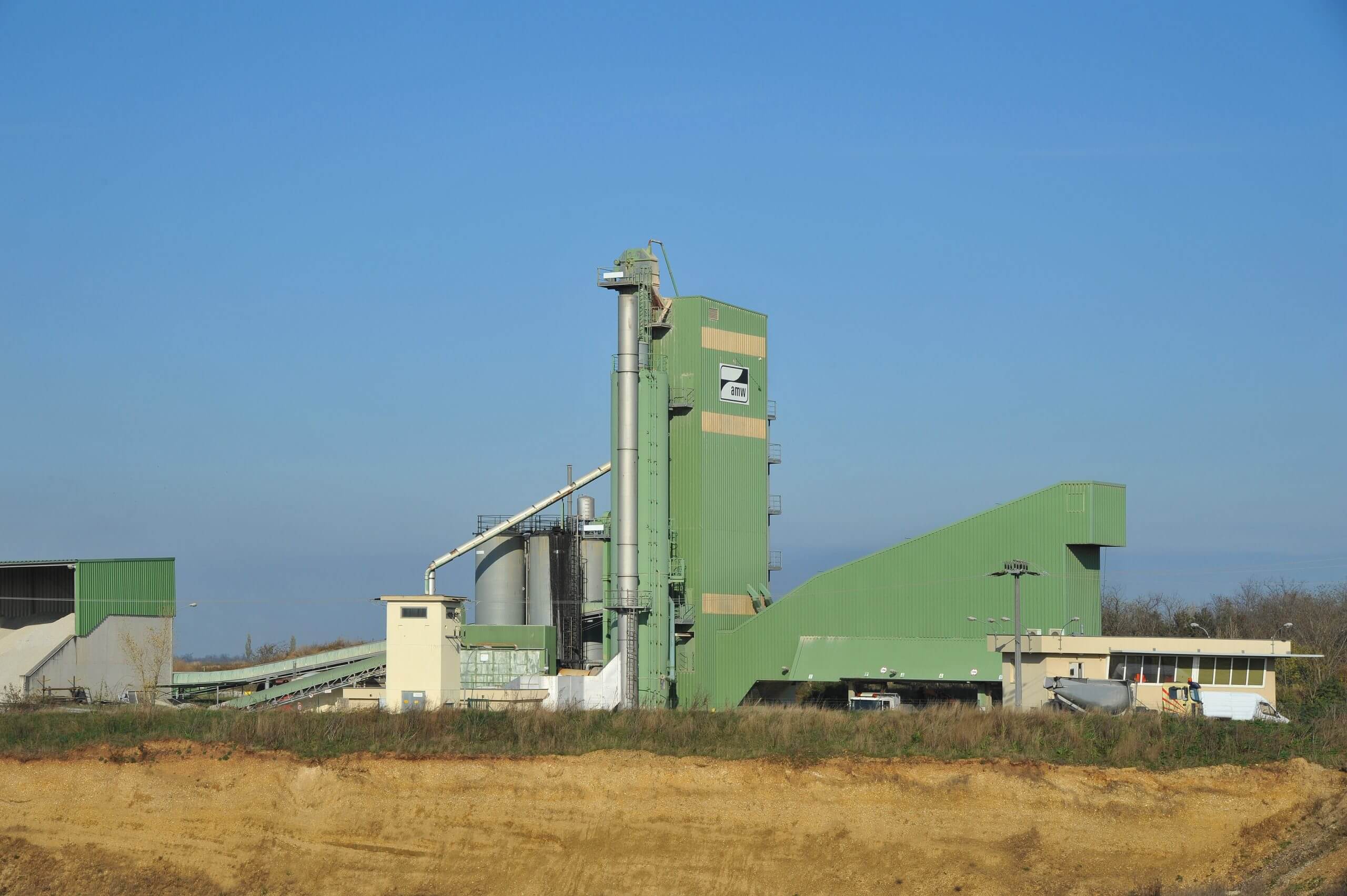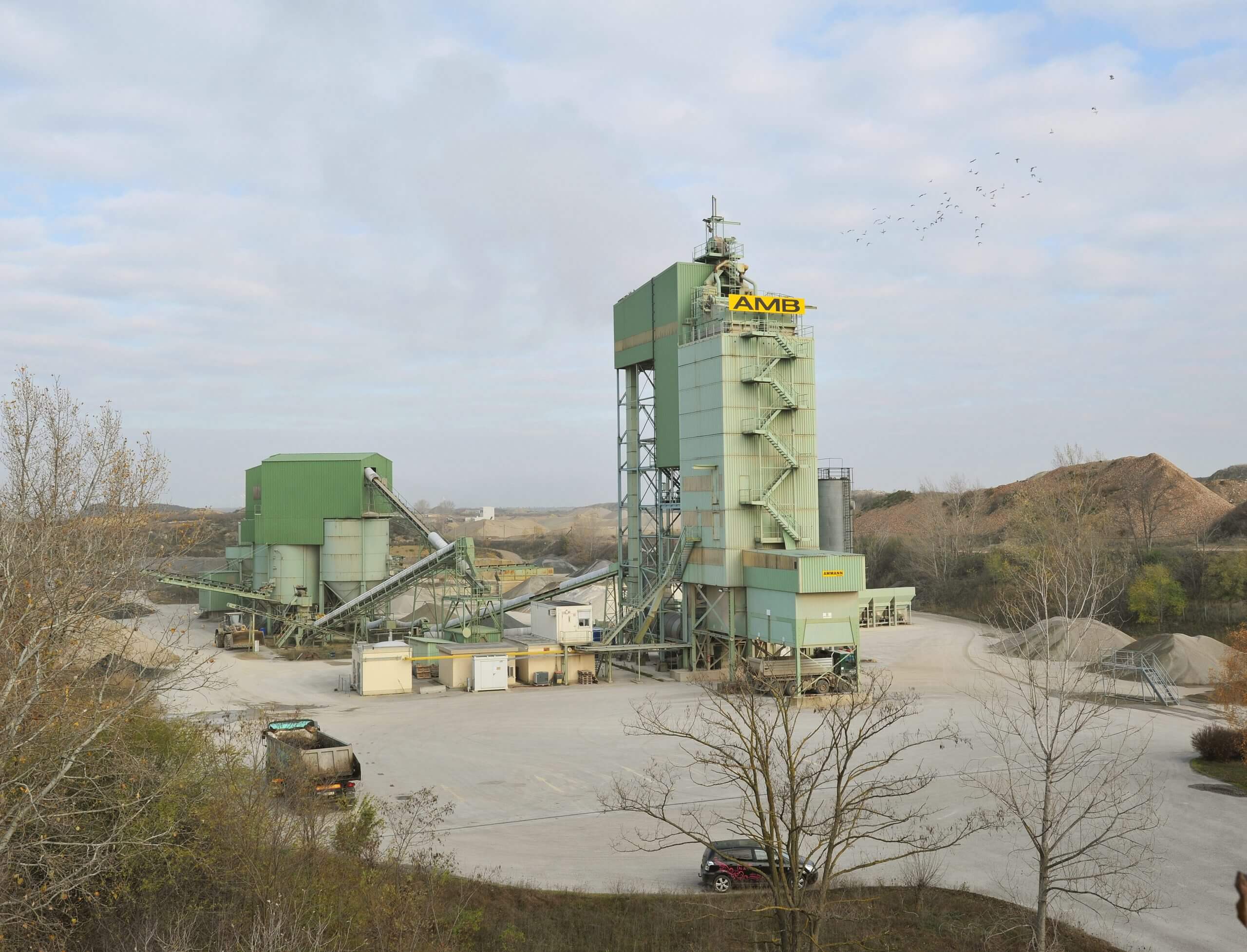 Asphalting plant Tulln-Nitzing
Asphalting plant TAM Nußdorf ob der Traisen
Asphalting plant WMW Maustrenk
Asphalting plant Pittel+Brausewetter Bratislava
Asphalting plant AMW Rauchenwart
Asphalting plant AMB Markgrafneusiedl
Concrete mixing plants
The company's concrete plant is in Inzersdorf, Vienna, while the jointly owned LSG plant in Kettlasbrunn is also used.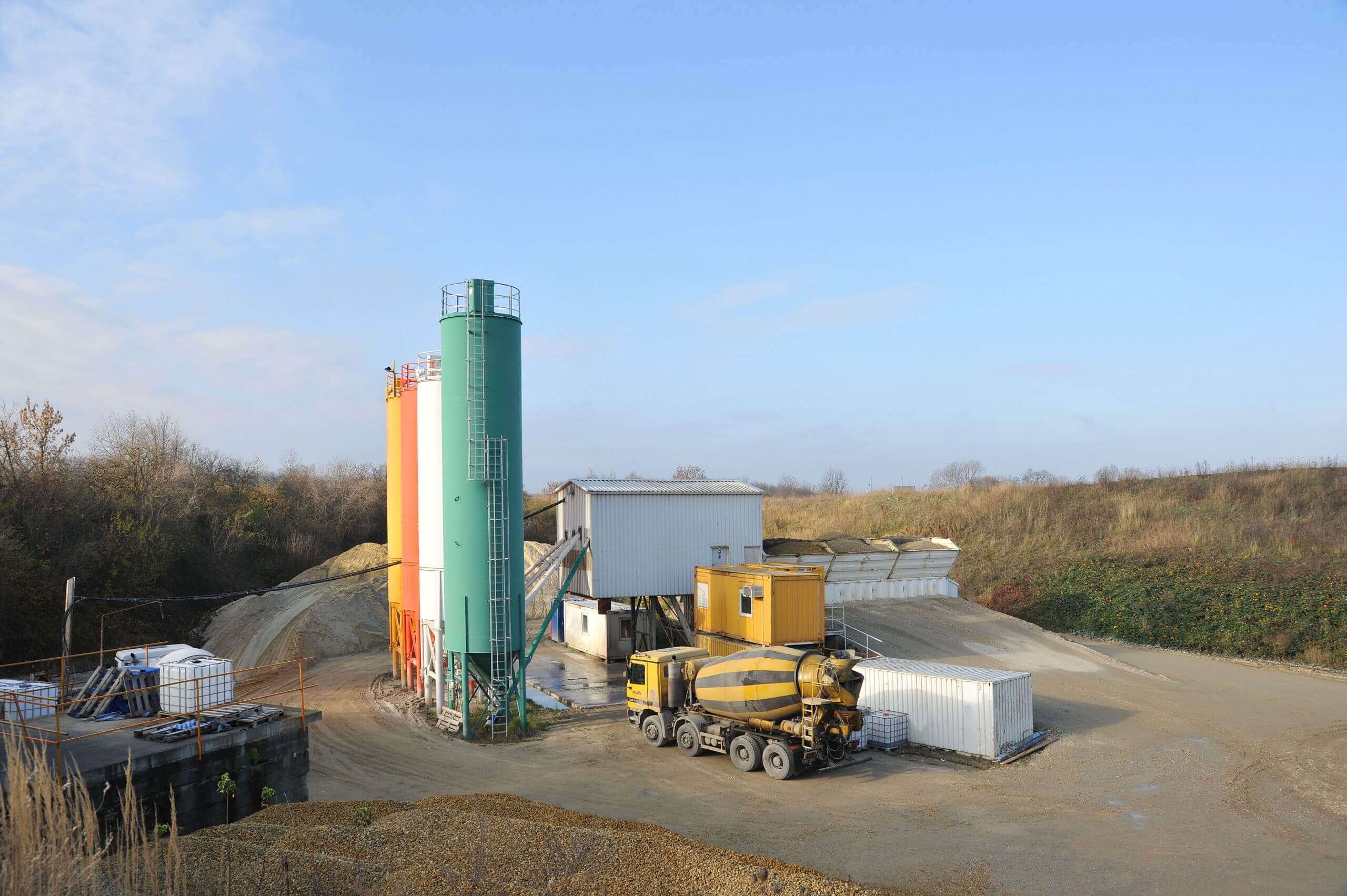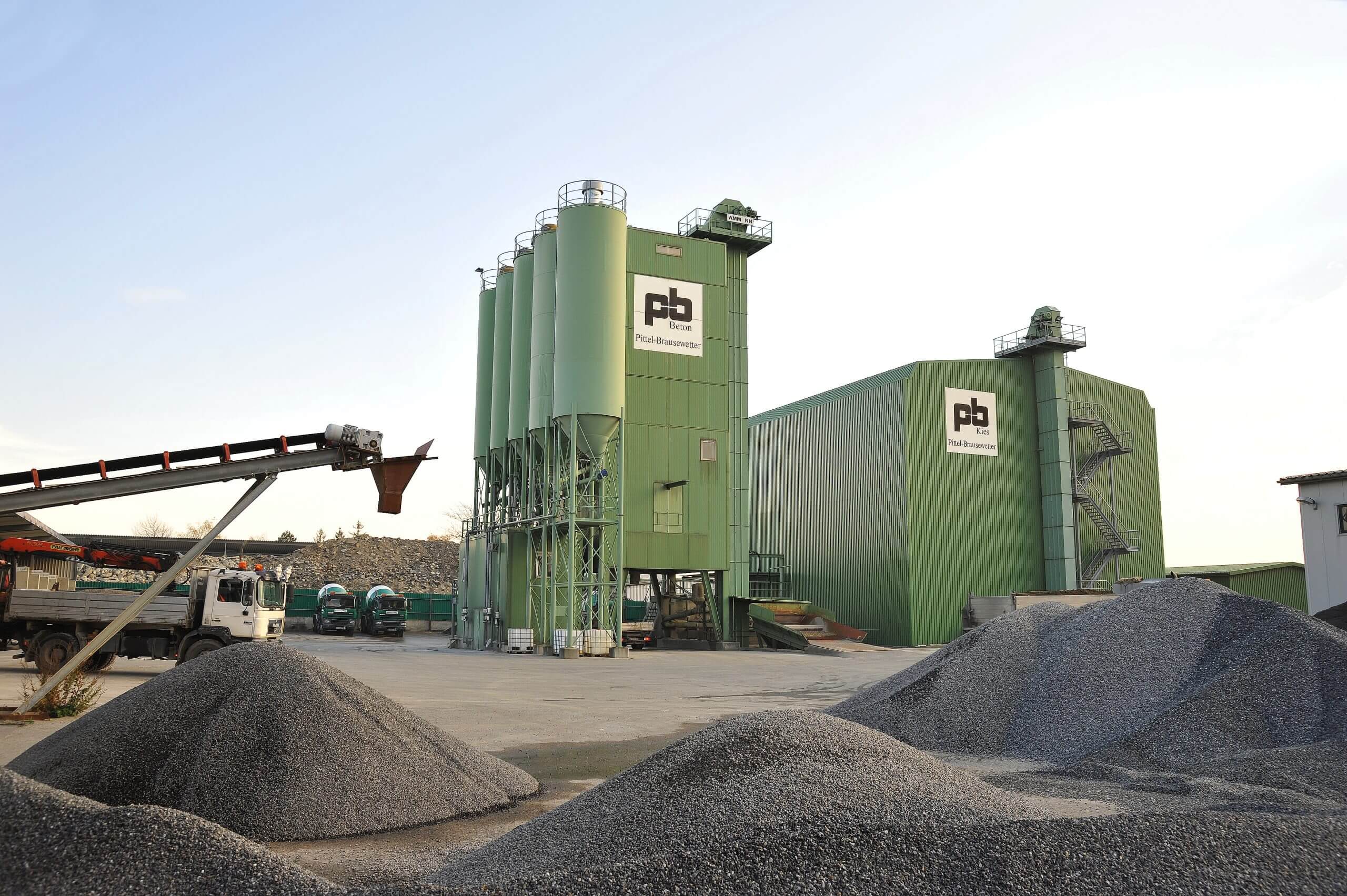 Concrete plant LSG in Kettlasbrunn
Concrete plant at construction yard Vienna
Building material recycling
ContraCon – Building material recycling
ContraCon, a fully owned subsidiary of the group, operates Vienna's largest and most modern building material recycling plant in Inzersdorf. As part of a cooperation with the Recyclingbaustoffe Seyring company, ContraCon also uses a second site on the northern outskirts of the Austrian capital. This enables the firm to provide a highly efficient blanket-coverage service for the entire Vienna area.
The company converts broken-down and cut materials into high-quality building material that can be reused in road and pipeline construction in particular.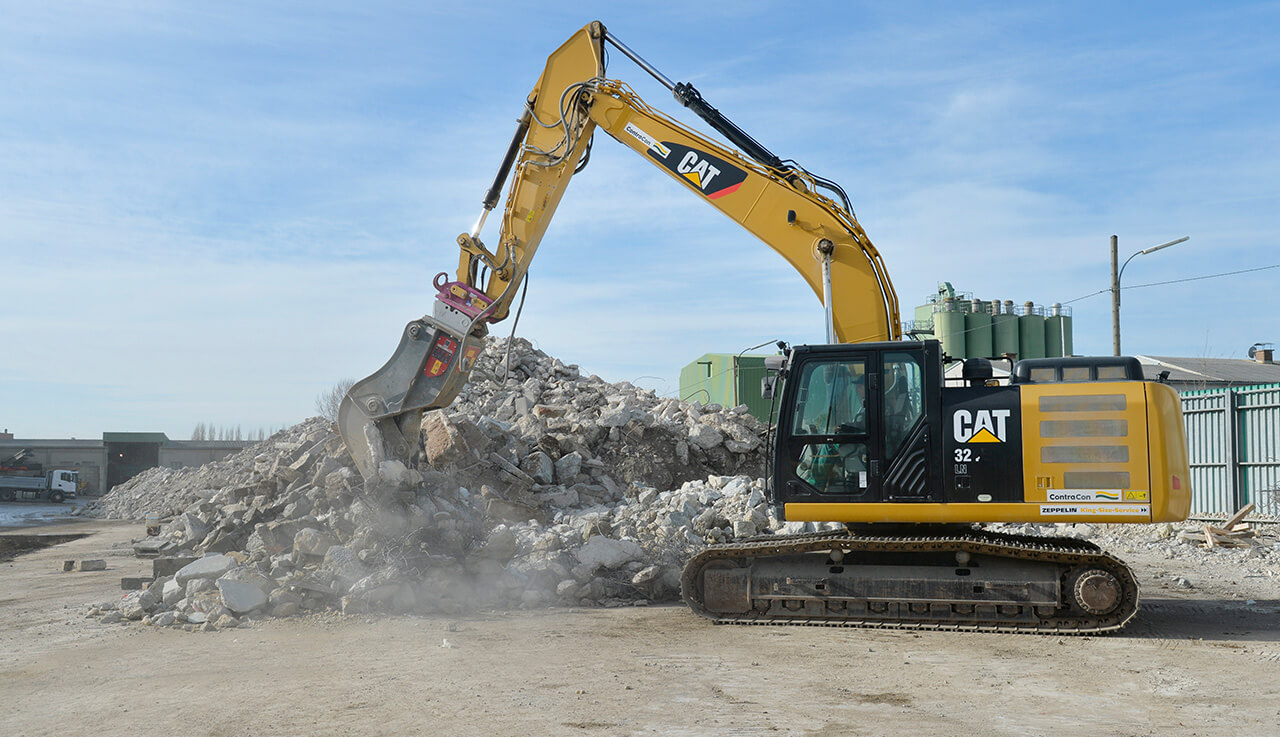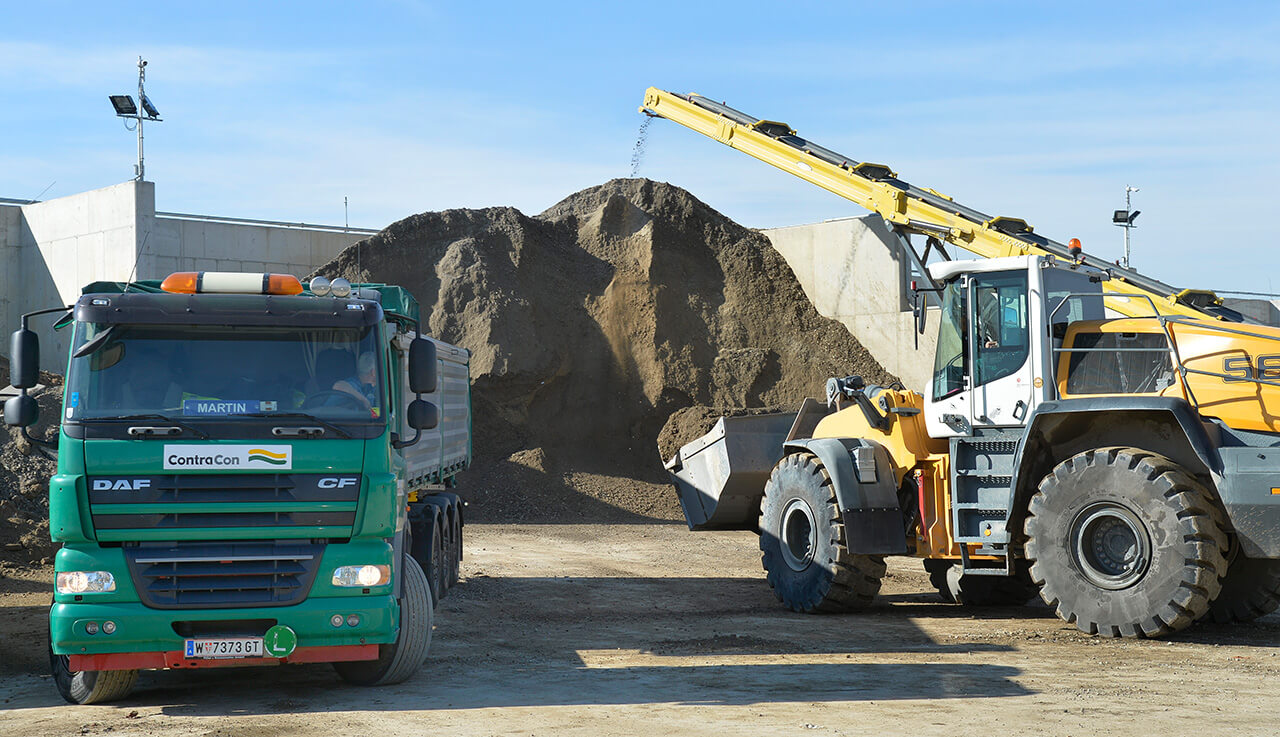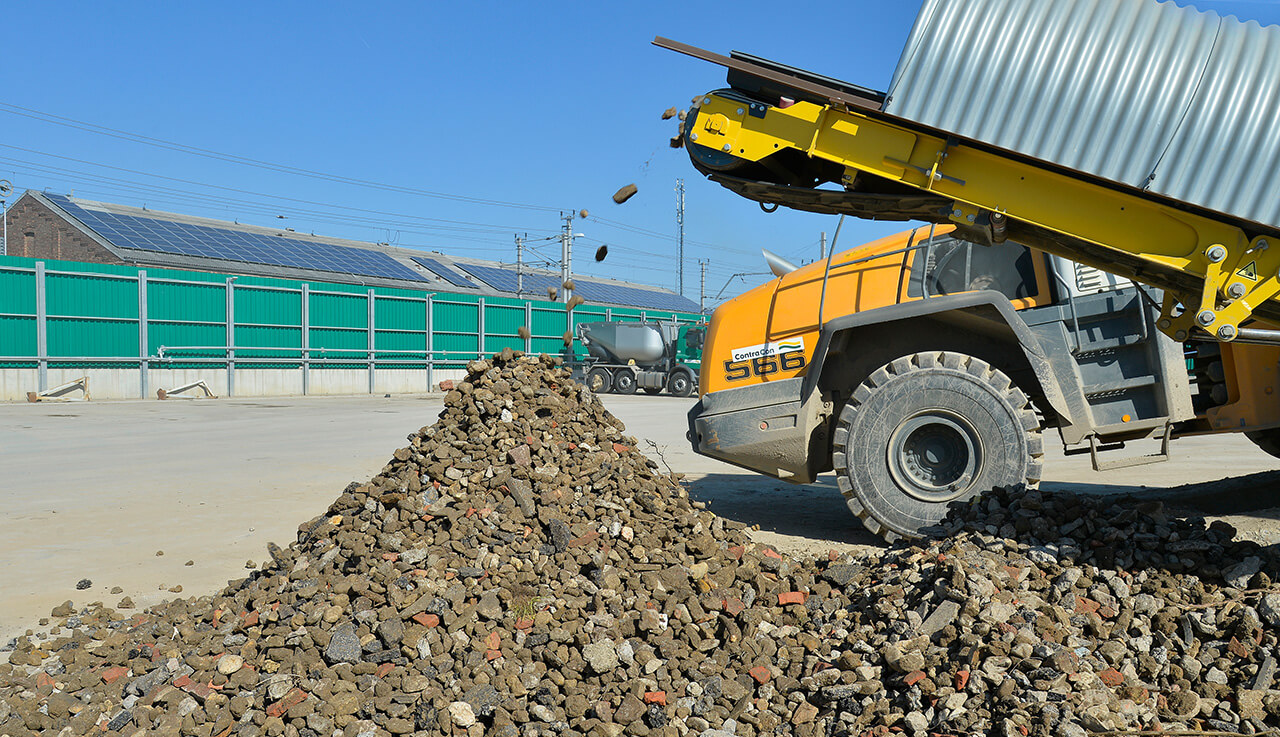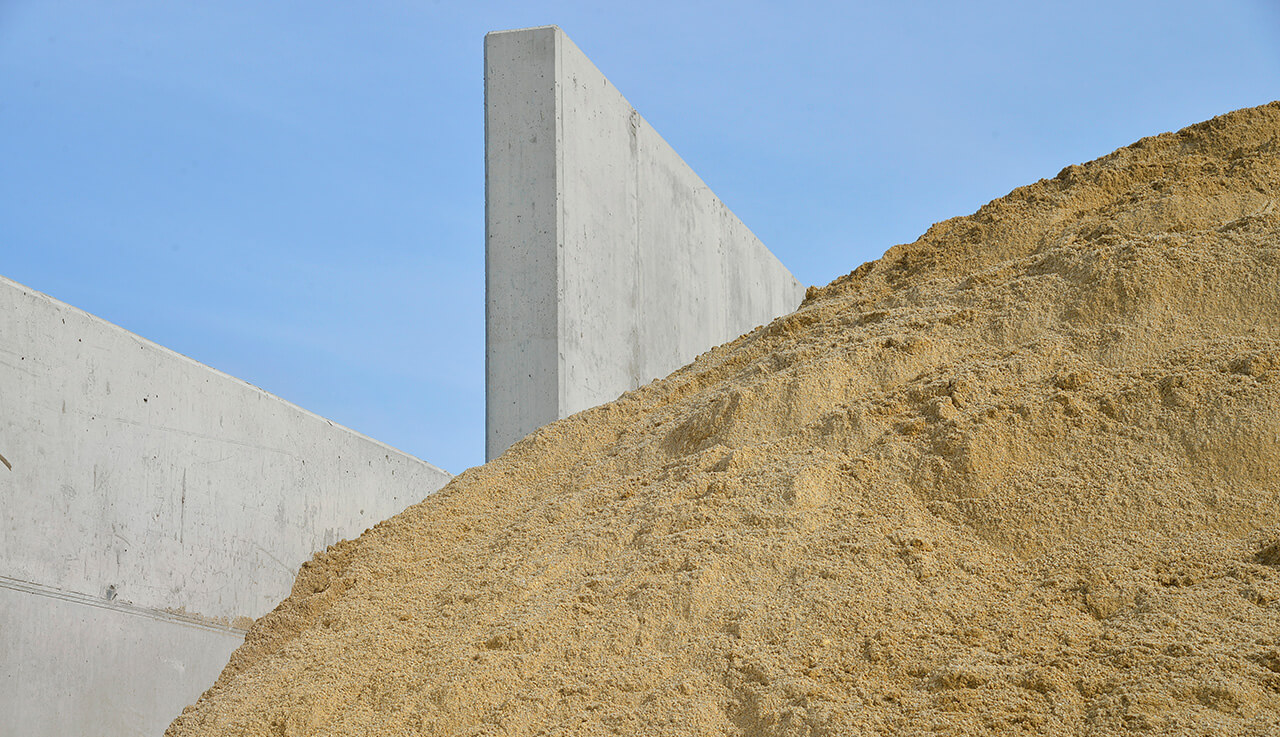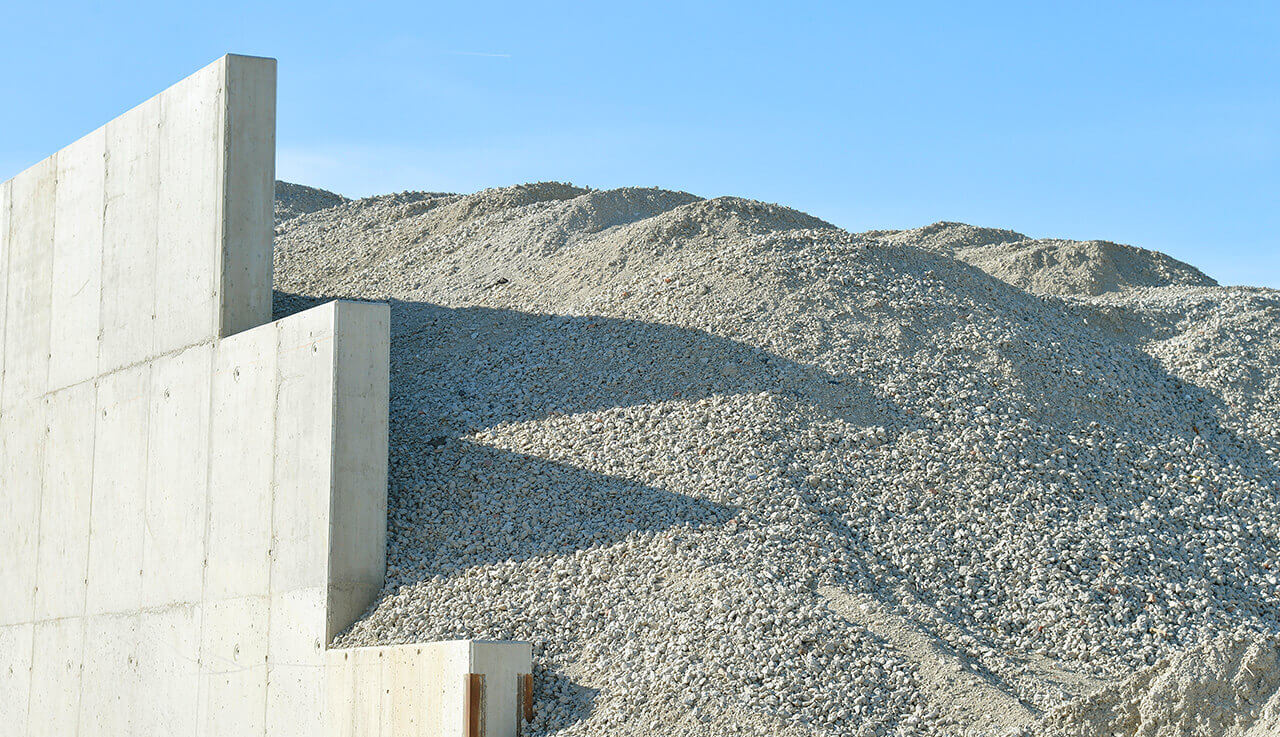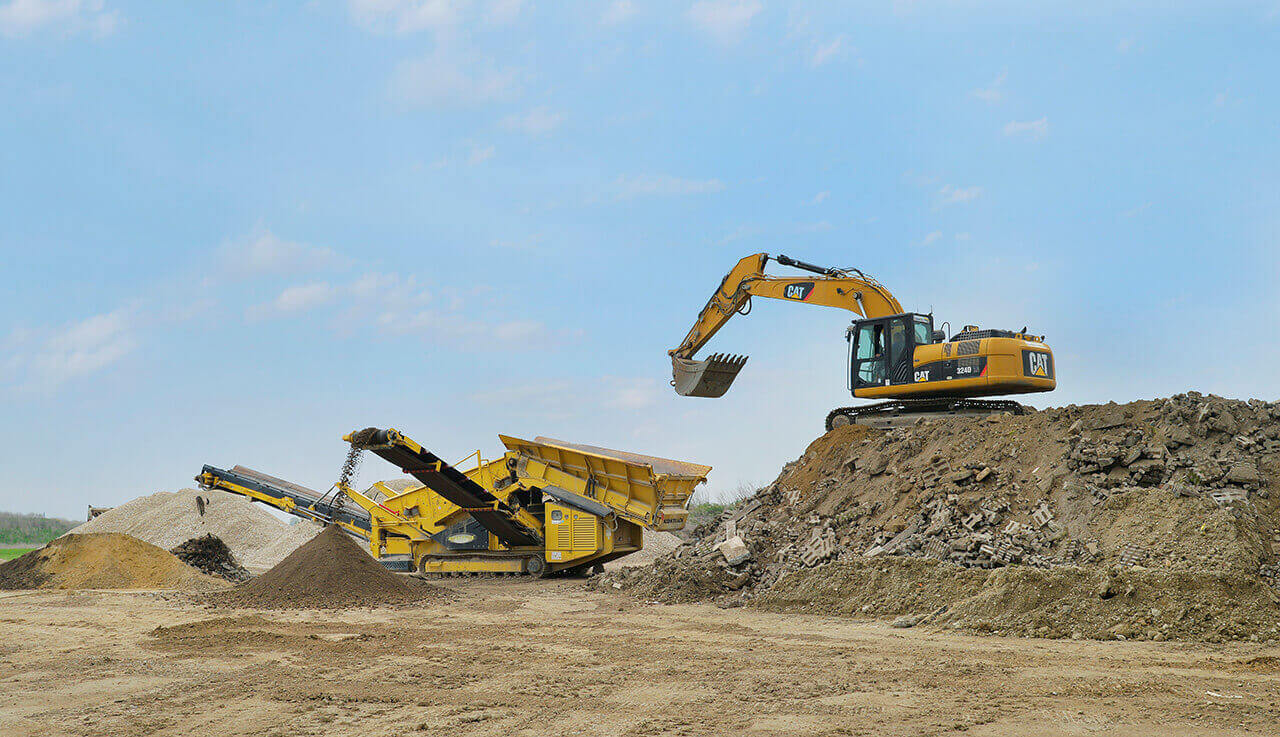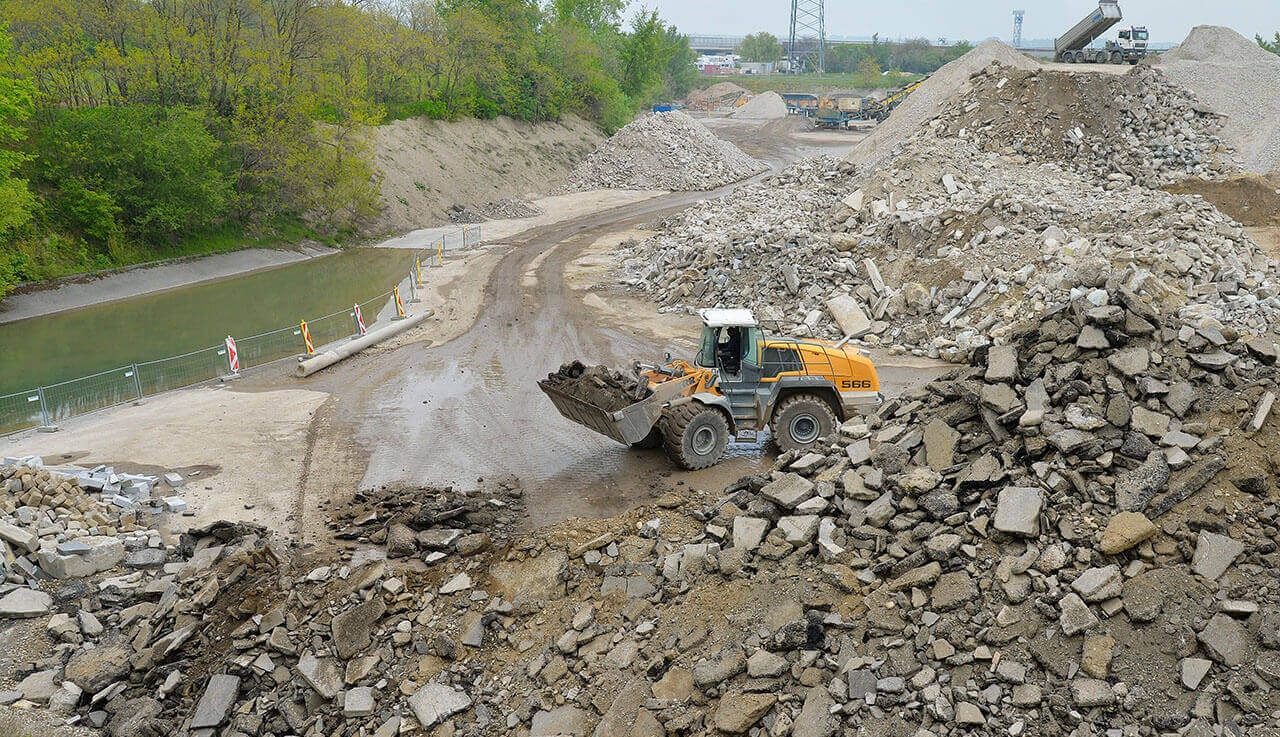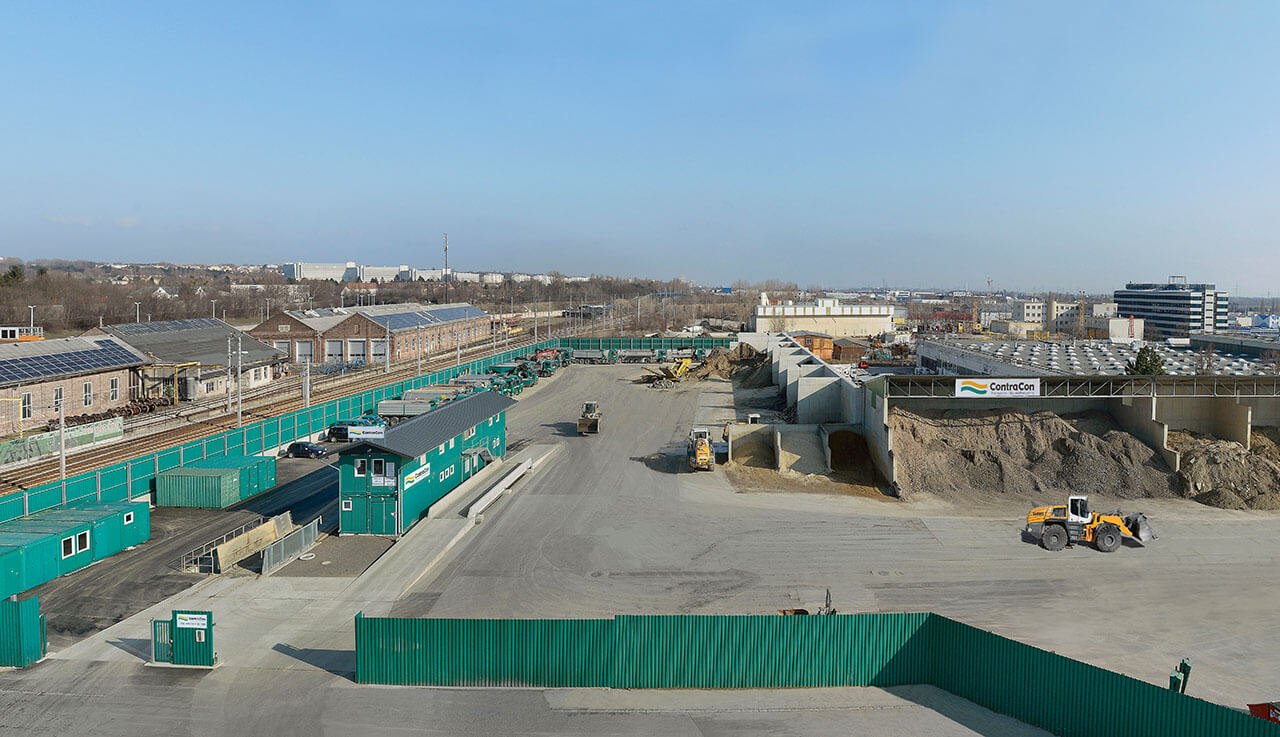 ContraCon building material recycling
ContraCon building material recycling
ContraCon building material recycling
ContraCon building material recycling
ContraCon building material recycling
Baustoffrecycling Seyring GmbH
Baustoffrecycling Seyring GmbH
ContraCon in Vienna Inzersdorf
Construction machinery rental
BMKS – Baumaschinen Miete.Kauf.Service
The 100% subsidiary BMKS operates a construction machine trade and construction machine rental business in Vienna – Inzersdorf. In addition to Vienna, Lower Austria and Burgenland are also looked after. From our location in Styria, in Gleisdorf, customers in the southern federal states are supplied.
Devices of the brands KUBOTA, HUSQUARNA, EPIROC, ATLAS COPCO, MECALAC are offered for sale as well as for rent.
Experienced technical consultants offer flexible service, both in the workshop and on the construction site. Required spare parts are in stock at both locations or can be procured at short notice.