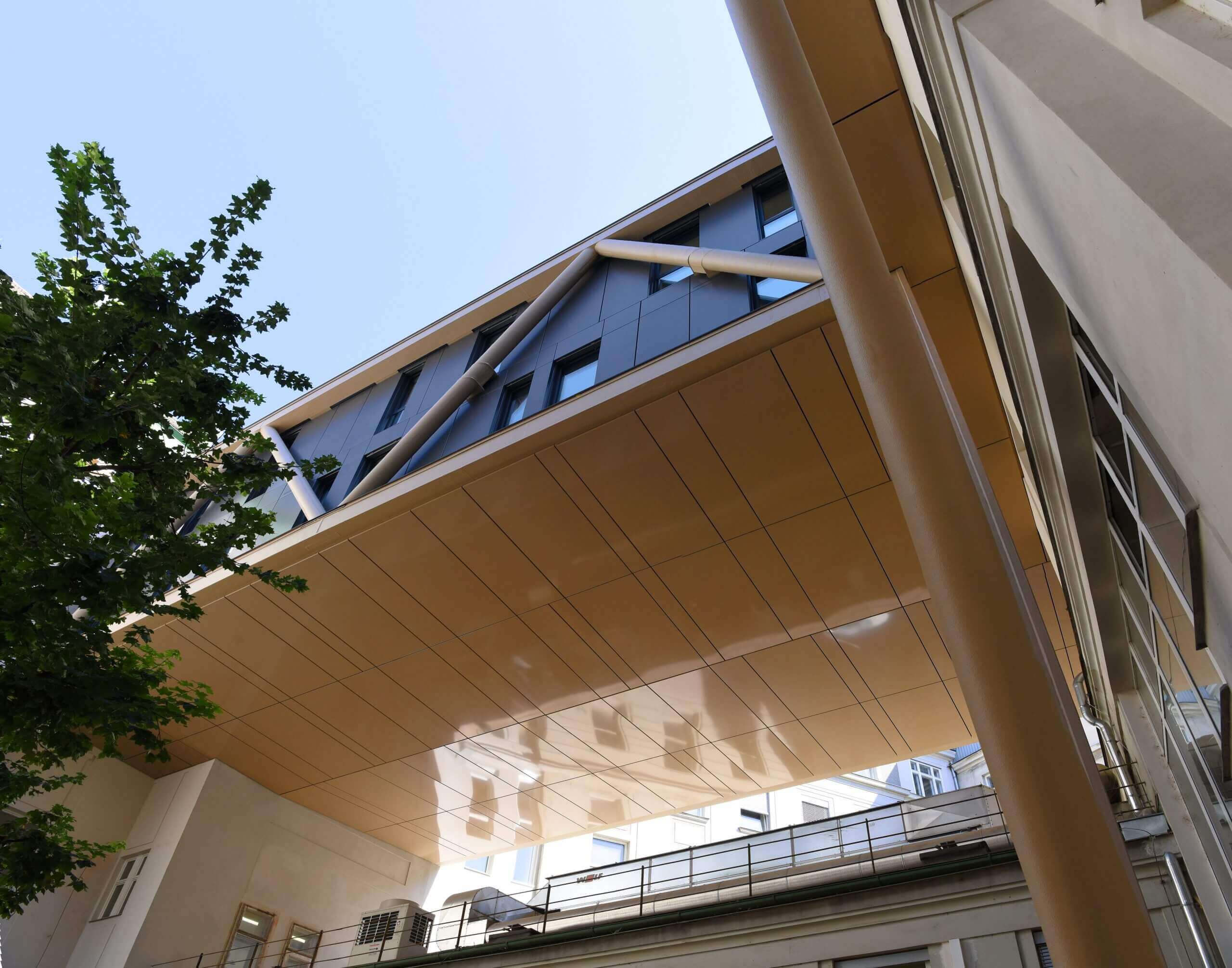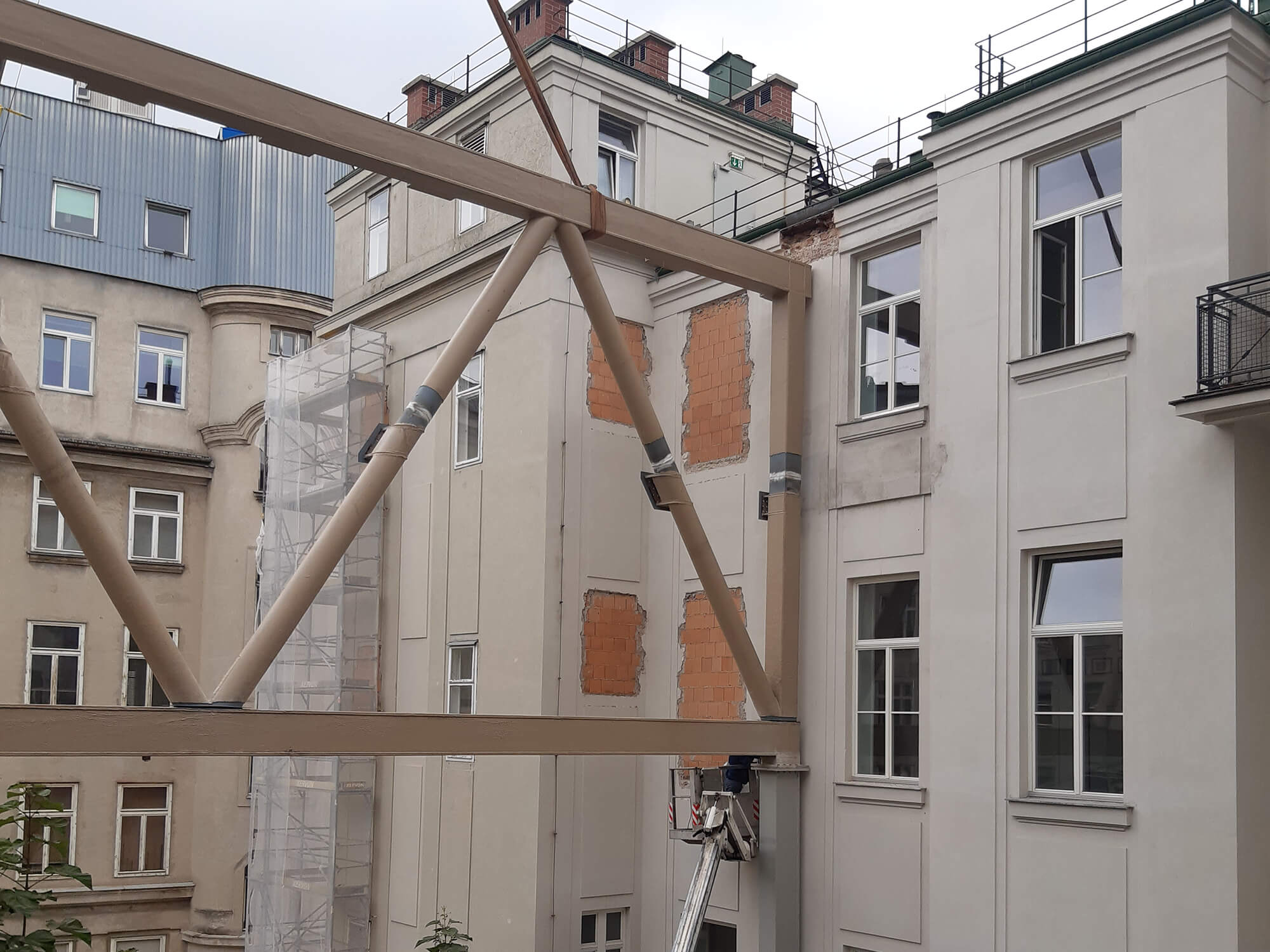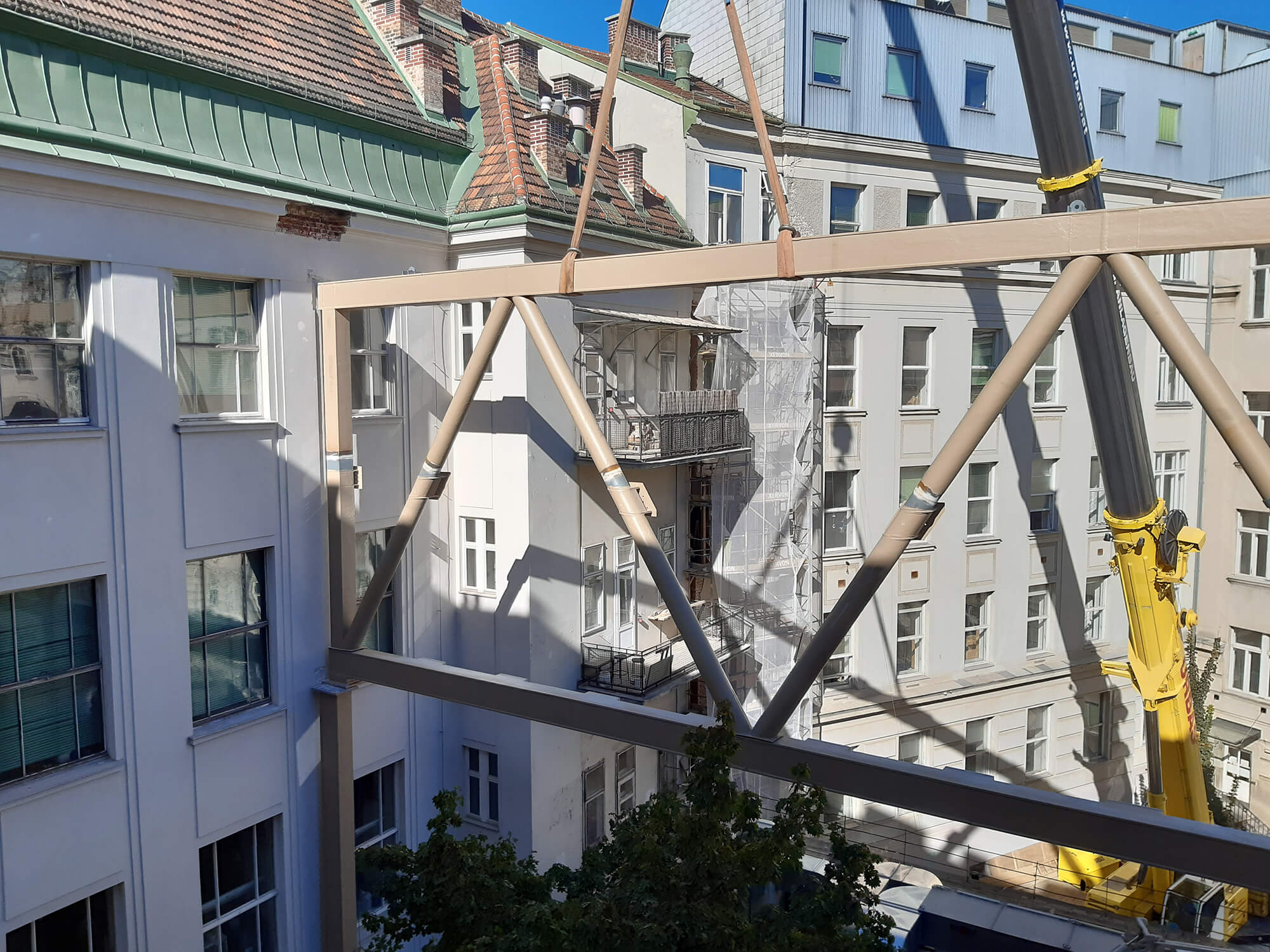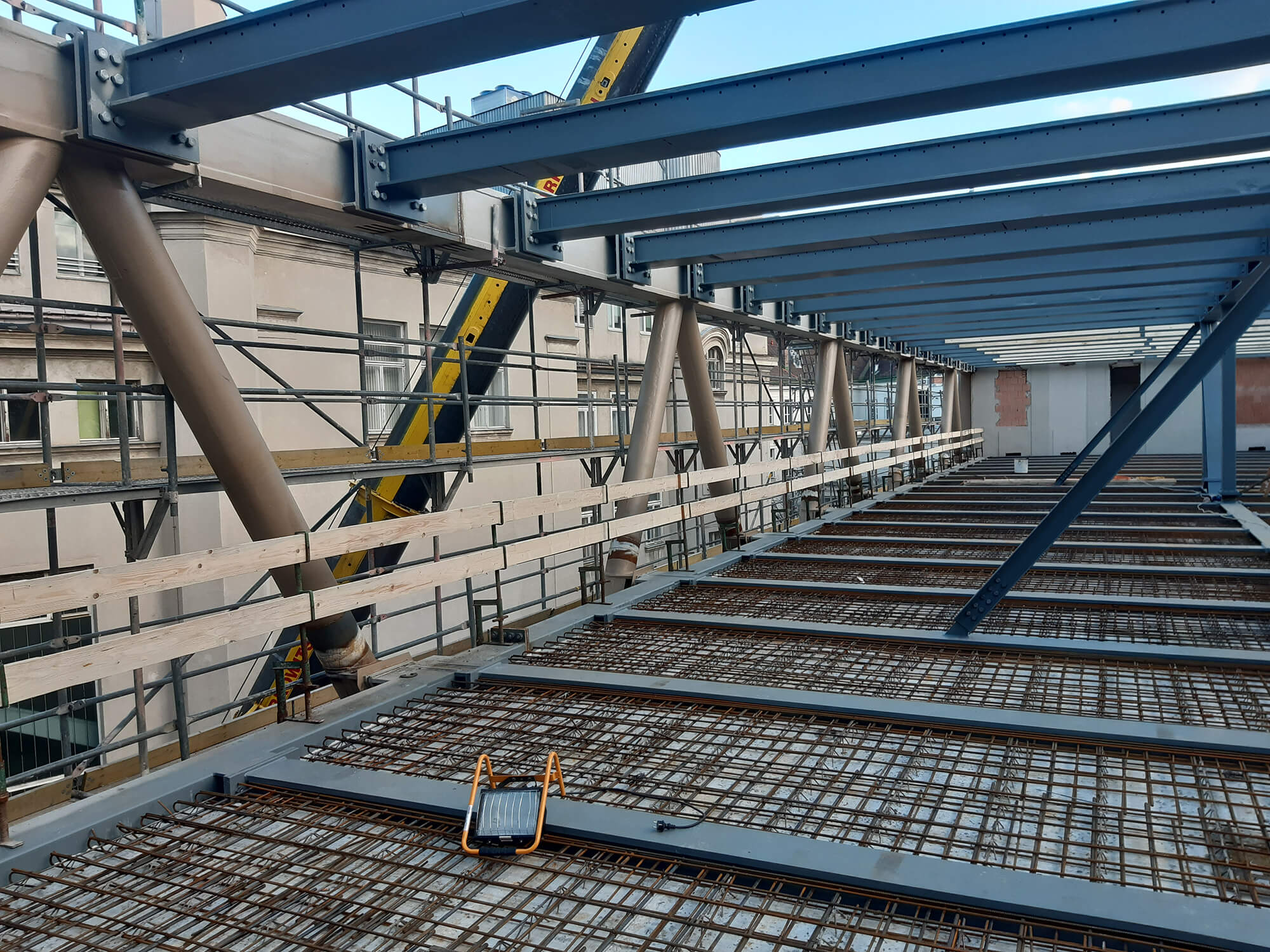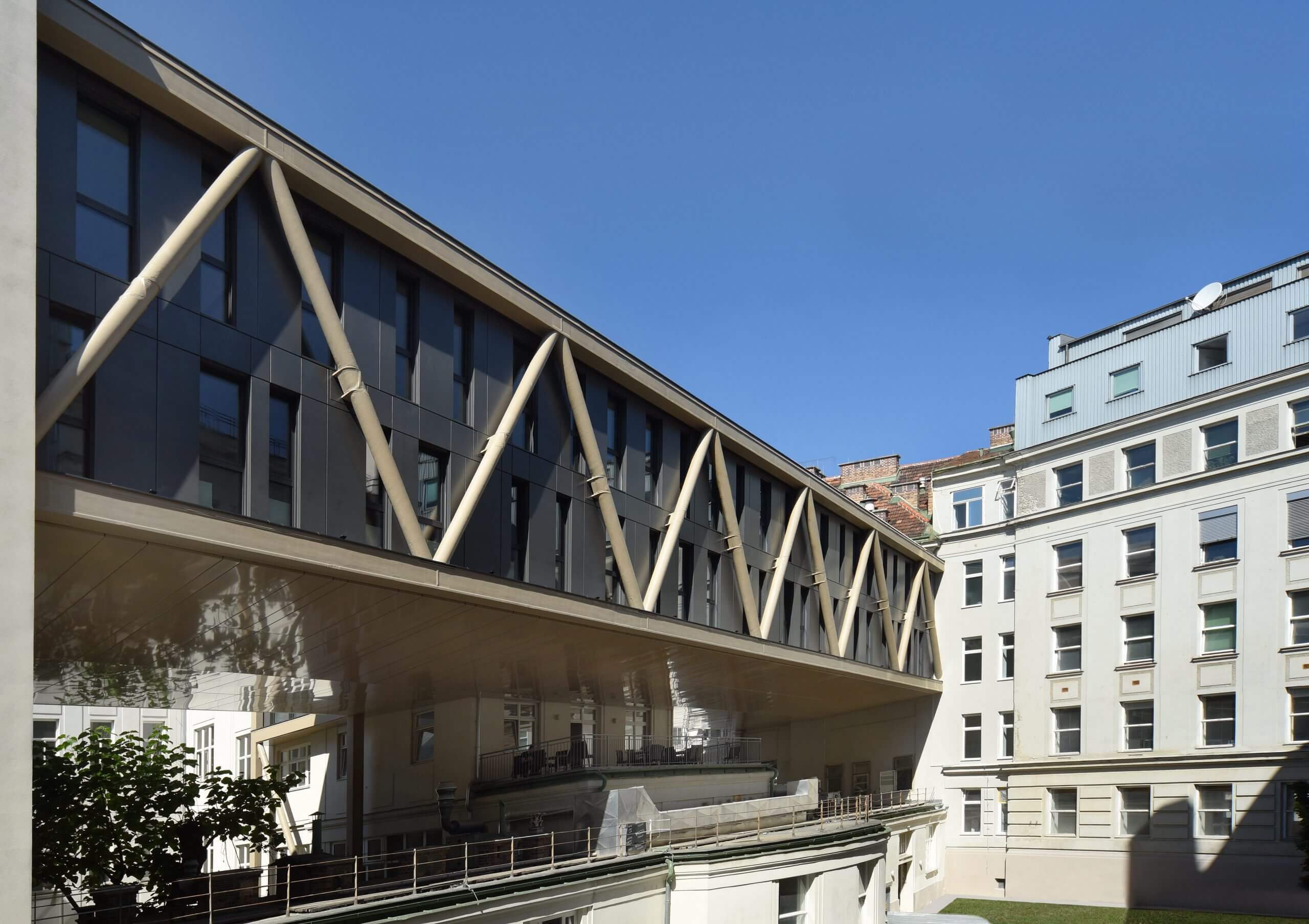 Wolkenbügel steel construction
Wolkenbügel steel construction
Wolkenbügel steel construction
Wolkenbügel
1090 Vienna, Währingerstr. 38, Fakultät der Chemie
Client: Bundesimmobiliengesellschaft m.b.H.
Construction time: 1 year 2 months
Construction specification:
This project is an extension of the chemistry faculty at Währingerstraße 38.
The special thing about this construction project is that 2 buildings are connected to each other with a steel framework on the 2nd floor,
which will create approx. 1600 m² of office space on 2 levels.